About this Event
"On the Brink of War: What you need to know about the US & Iran"
In the wake of Donald Trump's controversial decision to assassinate General Qasem Soleimani, Mehdi Hasan analyzes the ongoing tensions between the United States of America and the Republic of Iran, unpacks the history behind the fraught relations between the two countries, highlights the implications for other nations such as Canada, and offers solutions for ending four decades of enmity in his talk followed by a Q&A.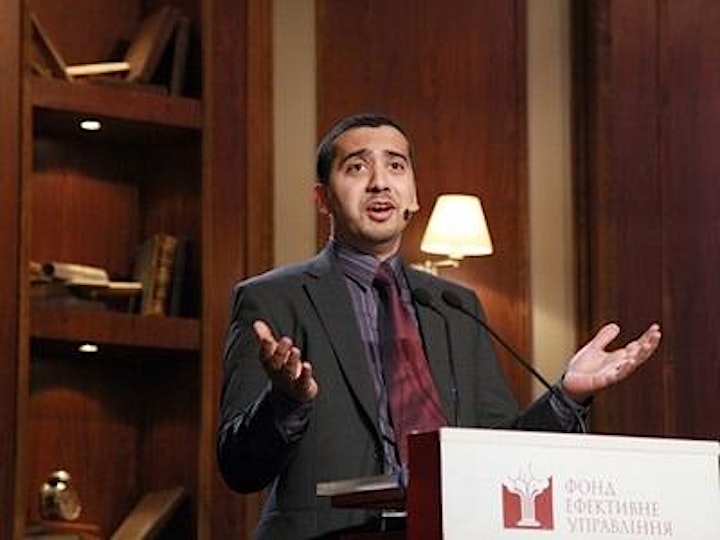 Mehdi Hasan is an award-winning journalist, political commentator, senior contributor at The Intercept, host of the podcast Deconstructed, as well as a presenter for Al Jazeera English. He is known globally for his televised takedowns of world leaders and political proxies. As a British, Muslim immigrant based in Donald Trump's Washington D.C., Mehdi offers a provocative perspective on the ups and downs of global politics and world affairs.
At a time when the truth is being denied to the world, in the midst of chaos and moral failure, Mehdi exemplifies tenacity and courage in countering the myths and snowballing used by opponents of transparency, pluralism and democracy.
Join us on February 3 as Mehdi questions how we got here, why this is happening, and how to avoid repeating the mistakes of the past as we enter this new decade.
This is a free event. Please reserve your spot on eventbrite.
Mark yourself as going on facebook for updates/more info.
--------------------------
Agenda
6:00 PM: Doors Open
7:00 - 7:50 PM: Keynote
7:50 - 8:30 PM: Q&A
--------------------------
If you have any questions or concerns, please email zazim@branksome.on.ca
Watch Mehdi in action on Late Night with Seth Meyers as he exemplifies his relentless questioning style, resolute use of facts, brilliantly mixed in with some brutal humour. You won't want to miss it!