About this Event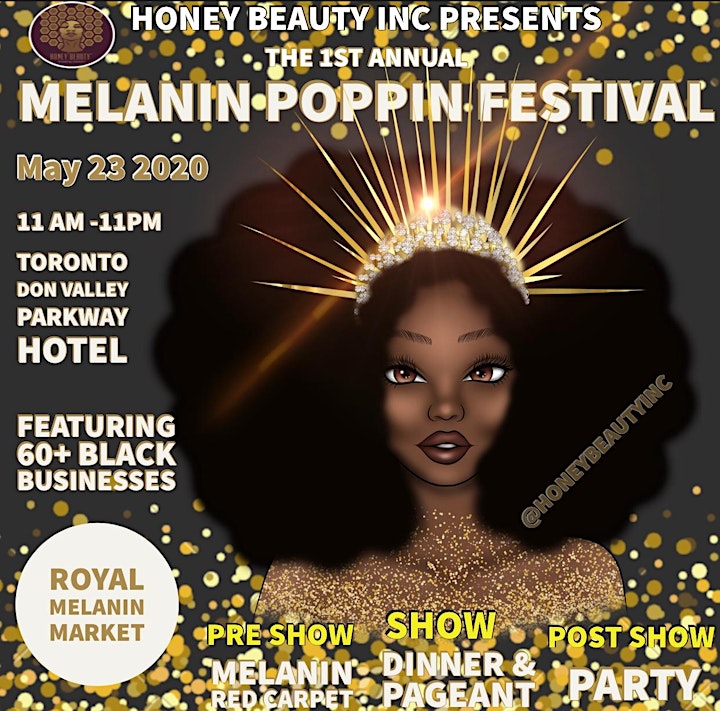 Melanin Poppin Festival is A 3 Day Event in The Greater Toronto Area celebrating All Things Melanin!
Day 1 Friday May 22 2020 Celebrating Black Men Free.
Location: Artscape Weston Commons
Day 2 Saturday May 23 2020 Celebrating Black Women Tickets On Sale Now
Royal Melanin Market Free
Venue: Toronto Don Valley Hotel "Melanin Ballroom"
Day 3 Sunday May 24 2020
Celebrating Black Children
Free ALL DAY
Location:Artscape Weston Commons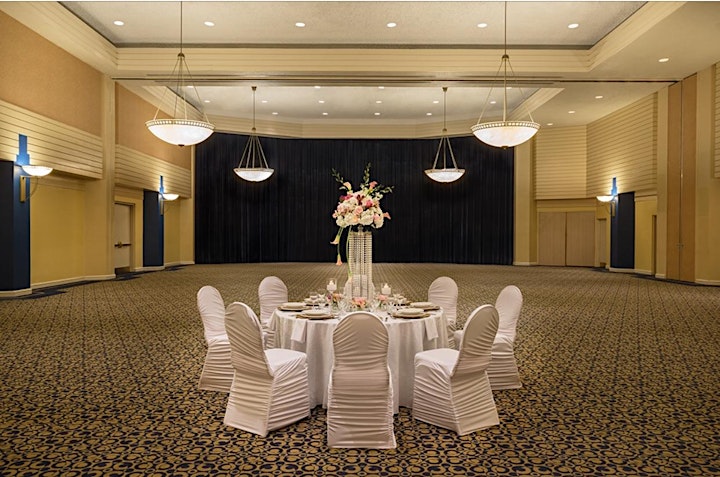 The 1st Annual Melanin Poppin Festival
May 23 2020
11am To 11pm
Agenda:
Royal Melanin Market
Free Admission
Day : 11pm to 4pm
Night : 5pm to 12pm
60+ Black Vendors & Sponsors
5+ Community Organizations
Featuring our Melanin Poppin Festival:
Melanin Poppin Red Carpet
**Hosts TBA 6pm -7pm
**Melanin Poppin Queen Beauty Dinner & Pageant hosted By Brooklyn Honey 7pm - 10pm
Featuring Our Melanin Poppin Judges @iamcharmaine @juiceebunny @mospence
After Party 10:00pm -? Hosts TBA
MELANIN POPPIN BEAUTY QUEEN PAGEANT GALA
Featuring Our Melanin Queen Pageant Finals & Dinner Inside The Prestigious "Melanin Poppin Ballroom."
Support our Competitors As They Compete For The Melanin Crown
•Doors Open At 6:00pm
•Showtime 7:00pm Sharp!
Limited Premium Tickets on Sale Soon
______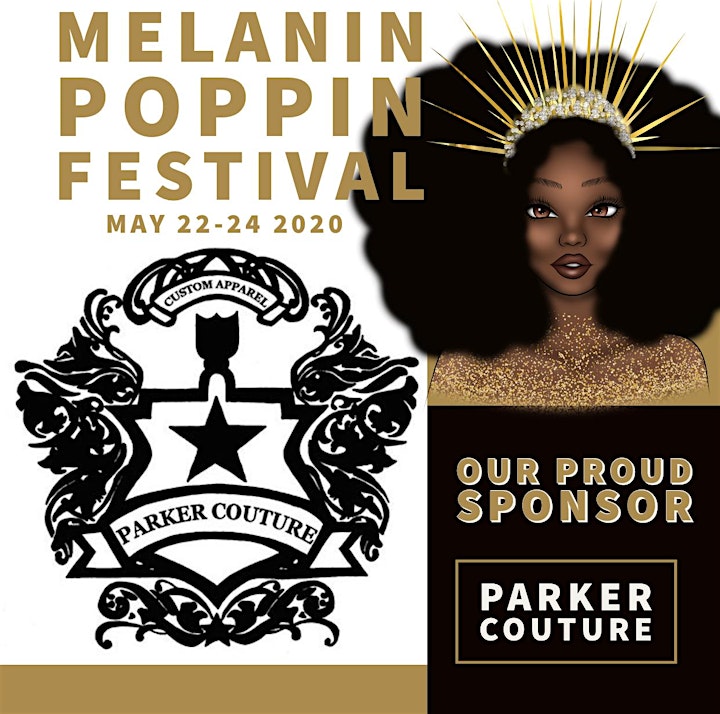 MELANIN POPPIN FEST COMMUNITY
Honey Beauty Inc Silent Community Auction At The Melanin Gala
A Portion of Our Proceeds will be donated To Our Partner Charities TBA On March 8 2020 At our International Women's Day Celebration