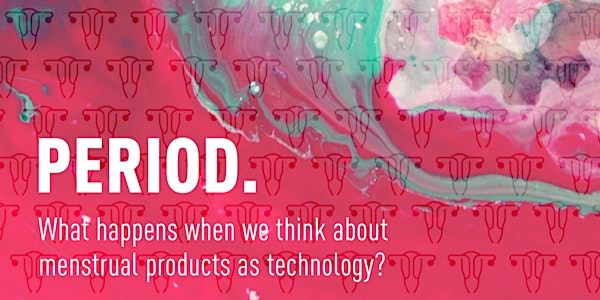 Menstrual Hygiene Products as Technologies Workshop with Dr. Milena Radziko...
Location
Maker Studio
Mount Royal University Library, Riddell Library and Learning Centre
4825 mount Royal Gate
Calgary, Alberta T2M 4E5
Canada
Description
Description
An average menstruating individual endures some 456 total periods over 38 years. That's roughly 2,280 days with their period, or 6.25 years of their life. They are likely to use over 16,800 tampons and pads over the course of their lifetime (Weiss-Wolf, 2015). In Canada, menstrual hygiene products are among the top-three material costs of being a menstruating person under the age of 65 (Plan International Canada, 2018). There is growing awareness of, and demand for periodsolutions to, the financial burden of menstruation—in 2014, the United Nations declared menstrual hygiene a public-health, gender-equality, and human rights issue (UN, Office of the High Commissioner, 2014). Beyond affordability and accessibility, periods and their management are linked to shame and dangerous misinformation, leading to serious human rights concerns (United Nations Population Fund, 2018). Through this micro-make, we will encourage our participants to think about the space created by menstruation, design, and technology through a critical, provo-making lens—an ask, we feel, that would be familiar to our siblings working at the Berlin Bauhaus.
Interaction
We will engage our participants in a "thinking through making" activity to tackle the above-listed questions using topic-emergent materials—imagine boxes of pads, tampons, and cups and boxes of circuits, LEDs, motors, and rubber bands. Our objectives are in no way to solve the problem of menstruation, nor to investigate how users interact with hygiene products in their everyday life. Rather, we follow Dunne and Raby in attempting to "challenge narrow assumptions, preconceptions, and givens about the role (menstrual) products (and menstruation) play in everyday life". Our questions will be as follows: - what can we learn about the territory of designing for comfort and discomfort by intersecting technology and menstruation; - how can design help to disrupt the problematic, binary social and cultural norms surrounding menstruation; and - how does the reframing of menstrual hygiene products as technology change our approaches to their design?
Takeaway
Critical theory no longer concerns itself, solely, with the fine arts and literature, but also with popular and consumer culture. Valuable work has taken place in appropriating (or re-thinking) a critical theoretical vocabulary towards exploring relationships between: an object's features and qualities, the structures and complexities of human experiences, and the contexts within which the relationships between object and person are created, experienced, and maintained. Critical theory, by itself however, is at risk of maintaining its white, male, supremacist origins. One of our takeaways from the session will be to challenge our participants to think about design critically and intersectionally. The other major takeaway will be a set of publicly available —via our twitter and instagram accounts, and website—provo objects (think, techno- tampons). Finally, we will offer tools for challenging and problematizing pop/consumer culture ideologies and the relationships between consumer and object.
Presenter
Milena Radzikowska is Full Professor in Information Design at the School of Communication Studies at Mount Royal University. She is a practicing design researcher, teacher, passionate about the potential of design to serve those who are marginalized, vulnerable, or under-represented. She's designed interfaces to support humanities scholars in their work; to connect breast cancer survivors; to help protect wildlife in provincial parks; and to challenge marginalizing practices in the oil sands. Since 2005, Dr. Radzikowska has collaborated on over 25 interdisciplinary design research projects, four of those with budgets in the millions, extending over longer periods (anywhere from two to seven years). mradzikowska@mtroyal.ca; http://www.milenaradzikowska.com