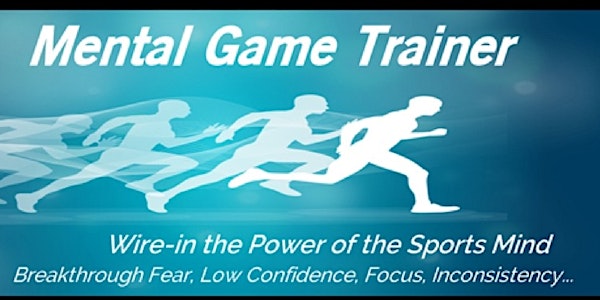 Mental Game of Sport: 7 Key Strategies For Parents of Elite Athletes
PARENTS: Learn 7 key strategies to help the elite athlete learn the mental game for sports.
About this event
This event focusing on the Mental Game of Sport will present 7 key strategies that elite athletes, Olympians and Professionals use to make a difference in their game. Most players today say that up to 90% of their success in sports is due to the Mental Game. This masterclass is focused on helping Parents support the uptake of the mental game approach for the elite athlete in the family.
James Dixon, Mental Game Trainer to College, Olympic and Professional athletes will be presenting some key findings and strategies his clients have been using to achieve excellence in their game. This presentation will involve an opportunity to field questions to be answered either live online or as a follow-up to participant questions.