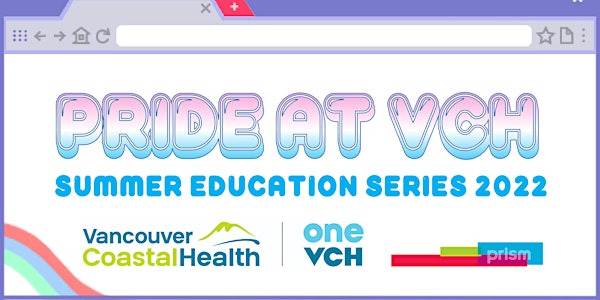 Mental Health Across the Age Spectrum: Experiences of LGBTQ2S+ Older Adults
A focus on GBTQ2S+ older adult mental health concerns - research and health outcomes, underlying causes, gaps in care, and interventions.
About this event
2022 VCH Prism Service's Summer Education Series
Social isolation and stigma continue to be the driving force of poor mental health outcomes in older adults who are part of the LGBTQ2S+ community. The Covid-19 Pandemic has further exacerbated this experience, putting individuals at greater risk for harms. In this presentation we will review: research and health outcomes related to under-treated mental health concerns, some underlying causes of mental health concerns in the older adult, and interventions to address this gap in care at an individual, community and systemic level.
Nesa Hamidi Tousi (They/them) is a gender queer Iranian (Azari and Lur) Nurse Practitioner working in rural communities on the unceded territories of the Sinixt tum-ula7xw (mother-earth). They have been working for and with LGBTQ2S+ individuals for the duration of their professional life and are active in organizing and supporting community grass roots initiatives to address the ongoing barriers that prevent or limit access to safe and supportive services.