Description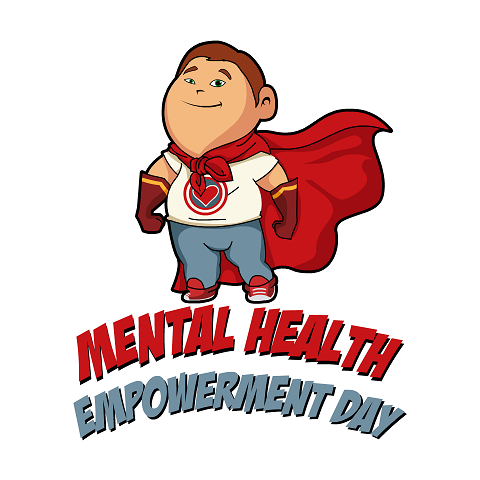 What Is Mental Health Empowerment Day and Who Should Attend?
Mental health issues are out there. They cannot be ignored. Empowerment Day is designed to shed light on the issues and enable our community organizations to proactively address this pervasive problem. By so doing we will provide incremental value to participants in our community's institutions and programs. Most importantly, the goal of Empowerment Day is to reduce suffering and improve the quality of life of our young community members.
Mental Health Empowerment Day will feature leading mental health experts and educators who will provide practical insights into identifying mental health issues and share coping strategies for their management. Special focus will be given to discussing the stigma that prevents sufferers from seeking and receiving care. Our keynote speaker will be Dr. Ari Zaretsky, Psychiatrist-in-Chief and Vice-President Education at Sunnybrook Health Sciences Centre.
Empowerment Day is directed at school teachers, administrators and guidance counsellors, senior staff at summer camps, directors of agencies that deal with children, youth and young adults, and chaperones of Jewish travel experiences.

In a classroom of 25 students, five are suffering from a mental health issue. In a camp cabin of ten campers, two are suffering. On a Birthright or March of the Living bus of 40, eight are suffering.
Twenty percent of people suffer from a mental health issue such as anxiety or depression. If these issues are not recognized, identified and addressed they will persist and impair the sufferers' ability to enjoy, to learn, to thrive and to grow.
Fortunately, the opposite is true. With proper strategies and support, a mental health issue can be overcome. Unnecessary suffering can be relieved. All people can be empowered to achieve their potential.
Arising from the recognition that our schools, camps and programs are not immune to society's mental health issues, a group of leading educators, mental health workers and concerned community members under the auspices of the Julia and Henry Koschitzky Centre for Jewish Education, have convened a symposium on mental health issues with a focus on Jewish communal organizations dealing with children, youth and young adults.
For further information please contact:
Leanne Matlow
Chair of the Organizing Committee
Mental Health Empowerment Day
(416) 702-7605
lmatlow@me.com