Description
Join us for Mental Health First Aid certification by the Mental Health Commission of Canada. This special session is being sponsored by Bridges to Belonging.
Monday, November 3 - 8:30-4:00
Tuesday, November 4 - 8:30-4:00
Tuition will include the certification course and materials along with snacks and refreshments throughout the day. As the instructor encourages people to move around and get some air over lunch, we encourage you to bring your own lunch or you can purchase lunch at the on-site Morning Glory Cafe. Plus: participants will receive a mentalhealth first aid kit as a giveaway with the course.

The course
Mental Health First Aid (MHFA) is the help provided to a person developing a mental health problem or experiencing a mental health crisis. Just as physical first aid is administered to an injured person before medical treatment can be obtained, MHFA is given until appropriate treatment is found or until the crisis is resolved.
The MHFA Canada program aims to improve mental health literacy, and provide the skills and knowledge to help people better manage potential or developing mental health problems in themselves, a family member, a friend or a colleague.
Provide your organization with a Mental Health First Aid (MHFA) Certification, and for HR Professionals, with CPD credits. MHFA will:
Teach you to better recognize mental health problems and empower you to reduce stigma in your workplace
Equip you with mental health crisis first aid procedures, resources, and appropriate treatments
Possibly help you or your staff save someone's life
Improve your bottom line
Mental Health First Aid DOES NOT teach people to be therapists.
Mental Health First Aid Basic is a 12-hour course that discusses the following mental disorders:
Substance use disorders
Mood disorders
Anxiety disorders
Psychotic disorders
Crisis first aid skills for the following situations are learned:
Substance overdose
Suicidal behaviour
Panic attack
Acute stress reaction
Psychotic episode
The instructor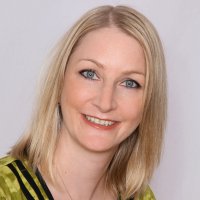 KW Octoberfest Women of the Year Award Winner in Health & Wellness 2014
Robin Bender, President of Mega Health at Work Inc., combines Psychology, Human Resources and front line experience as a Victim Crisis Responder, to maximum impact.
Recently Robin was one of 40 participants selected to attend the Mental Health Commission of Canada's specialized training to study techniques of applying evidence-informed research in the fields of mental health, substance abuse, and addictions. As a certified mental health instructor, Robin provides the 2 day mental health first aid training to the community.
Addressing mental health and wellness in the workplace has been strategic throughout her career. The goal of her company is to erase the stigma of mental health within our community by providing the tools and support to organizations and their employees to identify sign and symptoms and to empower themselves to start to shift current views of mental health. Robin is determined to take action so that future mental health struggles are addressed properly and adequately taken care of before another life is lost. Specializing in high-stress occupations, Robin is now on a mission to contain health costs associated with attendance, disability claims and workplace injuries by activating a focus on prevention over treatment.
Learn more about Robin Bender by viewing her professional profile on LinkedIn