Please join us for a special session regarding mental health during the holiday season...
About this event
Topic: Mental Health & The Holidays
Date: Wednesday December 8, 2021
Time: 12:30PM - 1:30PM
Please join us for a special session where we will be discussing mental health and the holidays.
The holidays can be a joyful time where we have the opportunity to reconnect with family and friends to celebrate one another. However, the holiday season can also bring upon a series of stressors that are not normally experienced during the rest of the year. There is the added financial pressure, as well as family dynamics that can exacerbate the stress we are already experiencing.
Please join us for this session where we will be exploring the idea of mental health during the holidays, and exploring ways to combat the stress of the holiday season. Although it is important to take care of the people around you during the holidays, you and your mental health also need to be prioritized during this time.
For additional questions please contact Jill Dennison (jdennison@cmhahamilton.ca) or Mikaela Ivanco (mivanco@cmhahamilton.ca)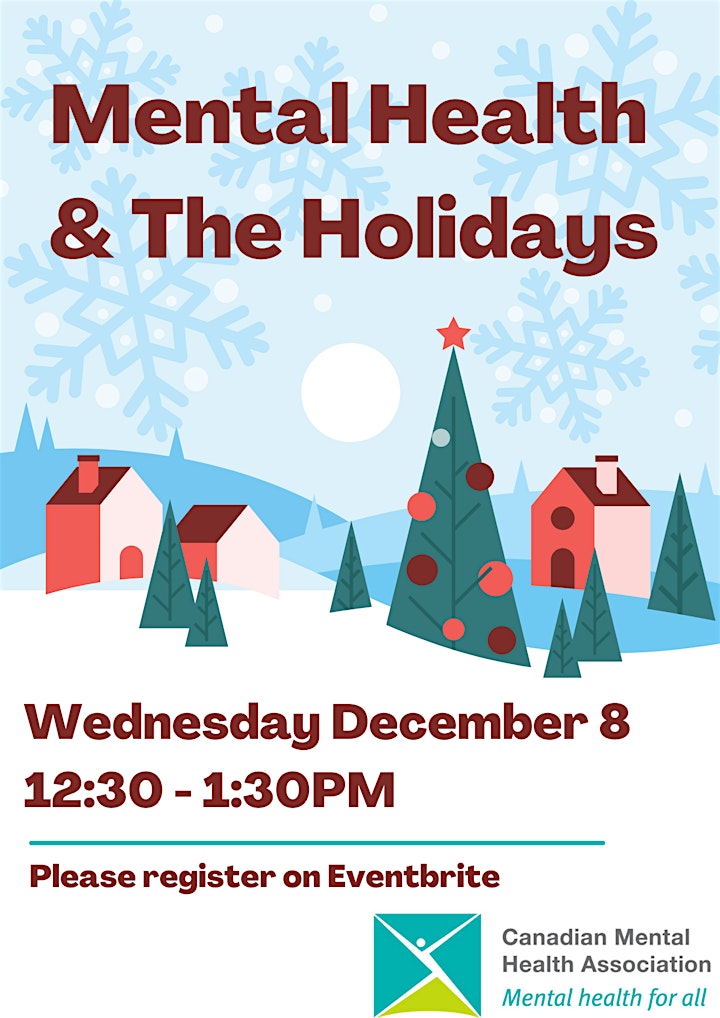 Organizer of Mental Health Minute with Nick Petrella: Mental Health & The Holidays