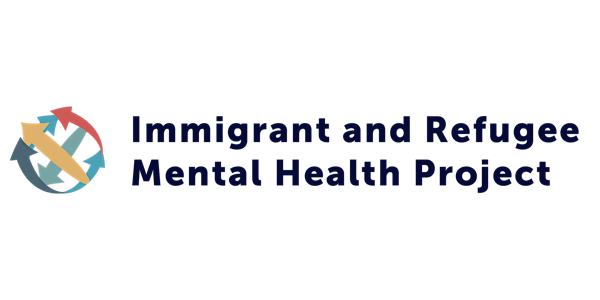 Mental Health Supports for Ukrainian Displaced People coming to Canada
Join the Immigrant and Refugee Mental Health Project's monthly webinar series!
About this event
Description:
Join this webinar with Dr. Yuliya Knyahnytska for a discussion on the following:
1. Key challenges experienced by Ukrainian displaced people coming to Canada:
• CUAET vs refugees vs other pathways
• What one needs to know: access to services, settlement, networks
• Risk and protective factors for displaced people
2. Addressing the needs of displaced people in the context of global crisis:
• Differences in services/healthcare models delivery west versus Eastern Europe
• Evolving and fast-changing needs of the displaced population: necessity to adopt fast, and
re-organize service delivery based on needs
3. Applying the LEAD model when working with Ukrainian displaced persons:
• Adaptability and flexibility
• Acknowledging uncertainty
• Interdisciplinary collaboration
• Communication: clarity, transparency, and empathy
Speaker:
Dr. Yuliya Knyahnytska, MD, PhD
Dr. Knyahnytska is a Clinician-Scientist and Staff Psychiatrist at the Centre for Addiction and Mental Health (CAMH), Toronto, Canada. She is an Assistant Professor with the Department of Psychiatry, Faculty of Medicine at the University of Toronto with over 15 years of clinical and research experience in general psychiatry, treatment-resistant mood disorders, and clinical research.
Dr. Knyahnytska completed her medical training in Ukraine and holds PhD in Health and Behavior from the University of Toronto. She has completed two clinical fellowships focusing on innovative treatment interventions for treatment-resistant psychiatric disorders. She is a vocal advocate for patient-centered care and improving access to care through clinical research.
Dr. Knyahnytska is leading a CAMH-wide initiative to improve access to care for health care workers, and people affected by the Ukrainian war. As a part of the team effort, she is a member of the New Beginnings Clinic which serves refugees and Ukrainian displaced people by providing psychiatric consultation and short-term support. She is closely connected to Ukrainian community through volunteering in helping newcomers to navigate new life after they flee the war.