Mental Health for Entrepreneurs, Startups and Small Businesses
About this event
Partnership with StartUp Moncton , StartUp Canada and the BDC.
In this experiential education training program, the Emotional Fitness® tools Power Listening as well as Work scale will be facilitated to support our entrepreneurial startup communities in gaining quantitative situational awareness, the current impact of mental health and to develop appropriate immediate action plans to improve results.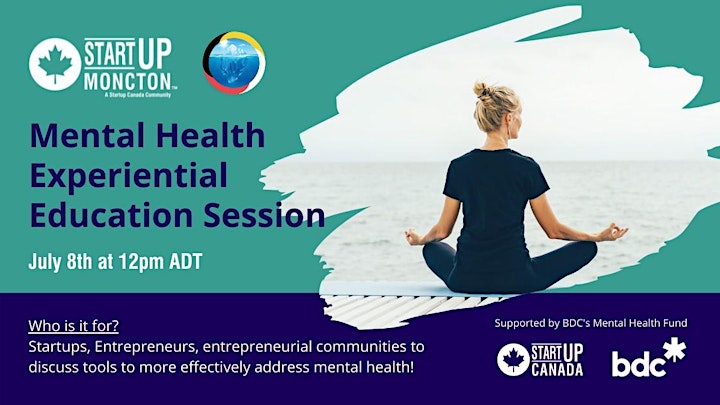 Organizer of Mental Health with Emotional Fitness Academy
The Emotional Fitness® Academy is an organization with a mission on developing a world that is emotionally fit using our very own Emotional Fitness® tools.
Our approach is simple. We create the opportunity for every individual to be listened to and to be heard. Through the tools of Emotional Fitness®, anyone can make sense of their feelings, thoughts and beliefs.
This is the way to Emotional Fitness® and your personal and professional success. You have your own wisdom, experience and answers. What we offer is an approach to listen in on that inner wisdom and find your success in your personal and professional development journey.