About this Event
Every day you make decisions based on predictions about what will make you happier in the future: Which sandwich to buy, whom to date, which course to take, whether to study for the exam, when to do the dishes, and hundreds more. But the evidence suggests that we aren't very good at making these predictions. What if you wanted to be miserable instead? What would you do? Asking yourself this question might provide some useful insights. The road from happiness to misery and from misery to happiness is the SAME ROAD. Turn right or turn left; it's up to you.
In this lecture Dr Randy Paterson, author of How to be Miserable: 40 Strategies You Already Use and the upcoming How to be Miserable in Your Twenties, invites us to explore the path often taken, but seldom sought out. You'll learn a variety of ways to limit your happiness, derail your future, and remain stuck. Or, if you prefer, you can make use of what you learn so that you can achieve the opposite. Spoilsport.
This event is funded by FAEAF and supported by KPS.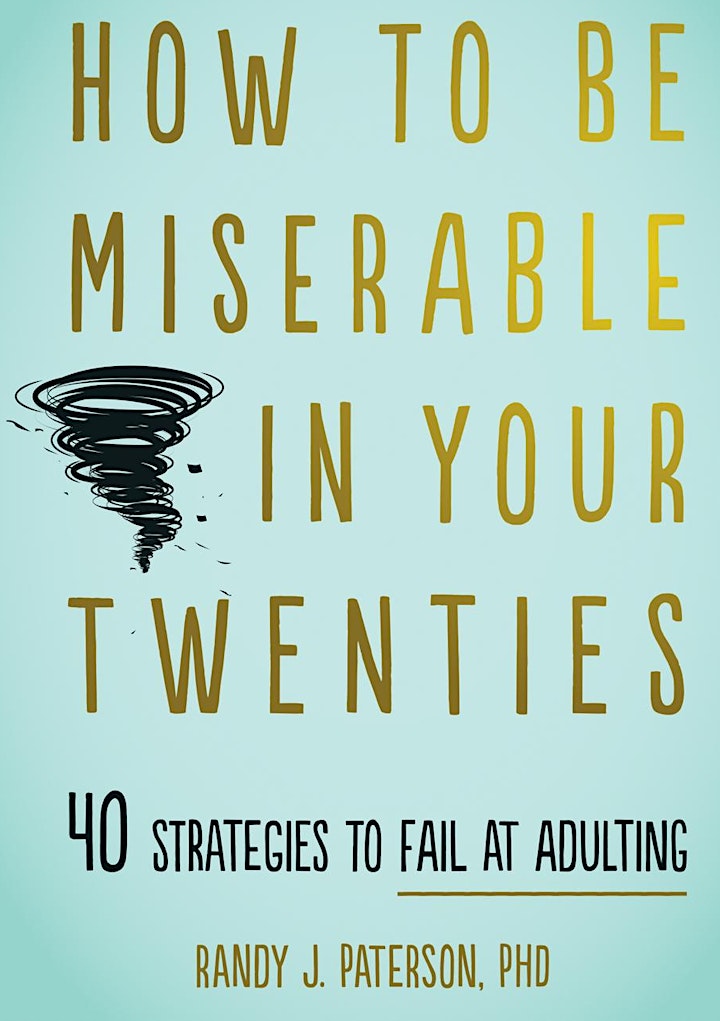 Randy Paterson is a psychologist and the director of Changeways Clinic, a private psychotherapy service in Vancouver. He is the former director of the UBC Hospital post-hospitalization group therapy program for clinical depression, author of Your Depression Map and The Assertiveness Workbook, and coauthor of The Antidepressant Skills Workbook, a free online resource recently given a top quality rating in an academic review of online depression resources. He provides training to mental health clinicians in the treatment of depression and anxiety disorders, process issues in psychotherapy, and sexuality. His vlog is at the YouTube channel "How to be Miserable."