Description
Creating People Power is pleased to partner with Volunteer Alberta to bring this unique learning experience centered around the concept of accountability.
This unique Mentor Coach Approach program supports experienced leaders:
Build trust with their colleagues and teams.
Foster candid and collaborative conversations.
identify their own leadership strengths and areas of improvement.
Learning Objectives:
During a combination of workshops, assessments and one-on-one coaching and group coaching, you will:
Understand the difference between mentoring and coaching.
Practice a Mentor Coach approach over the course of 4 months.
Learn the benefits of suspending assumptions and hold others accountable to their goals.
Foster sustainable relationships.
Who should attend?
Future and current leaders with a desire to develop a "coach approach" to leadership.
HR professionals who support mid-level and senior leaders.
Corporate and non-profit leaders seeking to develop skills in both mentoring and coaching.
Program Dates
June 27, 2018 – Full Day Workshop (8:30 to 4:30) *
Week of July 6th – Professional coaching (1 hour)
Week of July 20th – Partner coaching (2 hours)
August 1st, 2018 – Full Day Workshop (8:30 to 4:30) *
Week of Aug. 8th – Professional Coaching (2 hours)
Week of Aug. 20th – Partner Coaching (1 hour)
Sept. 12th – Workshop Final Session / Graduation (8:30 to 4:30) *
This leadership development opportunity meets the criteria of the Canada-Alberta Job Grant.
Offered in partnership with: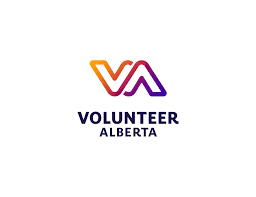 FAQs
How can I contact the organizer with any questions?
Contact Michelle at 780.701.2990 or via email michelle@creatingpeoplepower.ca