Description
Explore Ideas. Connect with a Mentor. Succeed in Business!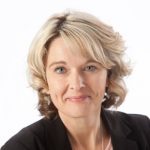 October's Roundtable Presenter: Hali Van Vliet of BDO
Topic: Lead through conflict and difficult conversations (with employees, suppliers, customers etc.)
---
Format: Come Prepared to Share & Learn.
Hali will lead the roundtable conversation with a topic overview and by sharing her professional insight.
Everyone will have an opportunity to introduce their business and share openly on conflict resolution concerns they have or have faced in business.
Bring a colleague and your business cards. Note pads and pens provided.
---
Warning: Mentor Connections may create new ideas and energy for you to explore in your business!
We're glad you're apart of the Small Business Network...
> Your Small Business Enterprise Centre Team