Description
Explore Ideas. Connect with a Mentor. Succeed in Business!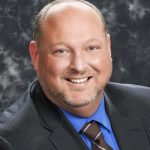 September's Roundtable Presenter: Jerry Acchione, Fleet Manager of Anderson Automotive Group
Topic: Sales Technique: Put Your Customer Hat On!
---
Format: Come Prepared to Share & Learn.
Jerry will lead the roundtable conversation with a topic overview and by sharing his professional insight.
Everyone will have an opportunity to introduce their business and share effective ways that they have provided customer appreciation or received customer appreciatiom from companies they do business with.
Bring a colleague and your business cards. Note pads and pens provided.
---
Warning: Mentor Connections may create new ideas and energy for you to explore in your business!
We're glad you're a part of the Small Business Network...

> Your Small Business Enterprise Centre Team