Highlight Immigrants contribution to Canada and kindness that is extended to them (Employers hiring and volunteer mentoring)
About this event
Theme: O Canada! Kindness is who we are.
Date: Thursday, July 15, 2021
Time: 5:30pm – 7:00pm
Event Goal
Please join our 'Positive Influencers' and celebrate the power of giving and receiving:
Canada provides a welcoming community for immigrants.
Immigrants reciprocates and positively influence other to succeed.
Be part of this uplifting conversation and hear from Skills for Change CEO, Mentors and Alumni, Mentees
Email: mentoringforchange@skillsforchange.org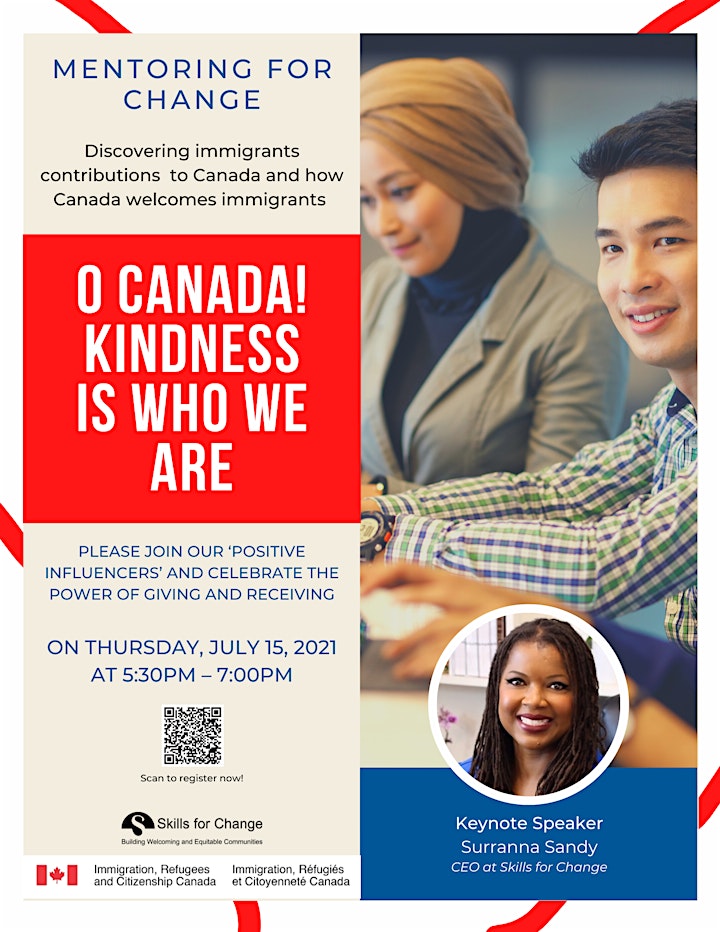 Organizer of Mentoring for Change: O Canada! Kindness is who we are.
Mentoring for Change includes professional, settlement and language mentoring. For over 18 years, Skills for Change has connected mentors with people who want to learn from the experience of others.
Contact
Rosaline Graham

graham@skillsforchange.org
416-572-0490 x 264