Join WINhouse and Men Edmonton for MENtors, an event featuring a panel of men discussing the intervention & prevention of domestic violence.
About this Event
Join WINhouse and Men Edmonton on November 26th for MENtors, an event featuring a panel of men discussing the intervention and prevention of domestic violence and what we can all do to remove its stigma and shame.
Domestic violence thrives in silence, so open conversation and dialogue is an important step to prevent and intervene on our society's longstanding epidemic of abuse in relationships. MENtors will provide the opportunity for guests to hear insights into what men can do in the fight to end domestic violence and ask questions of our panel of men who are working towards a future free of violence.
Be a part of the conversation virtually through our live stream.
Net proceeds from the event will go to WINhouse.
Rolando A. Hyman BA, MA. Psych, CCC
Panelist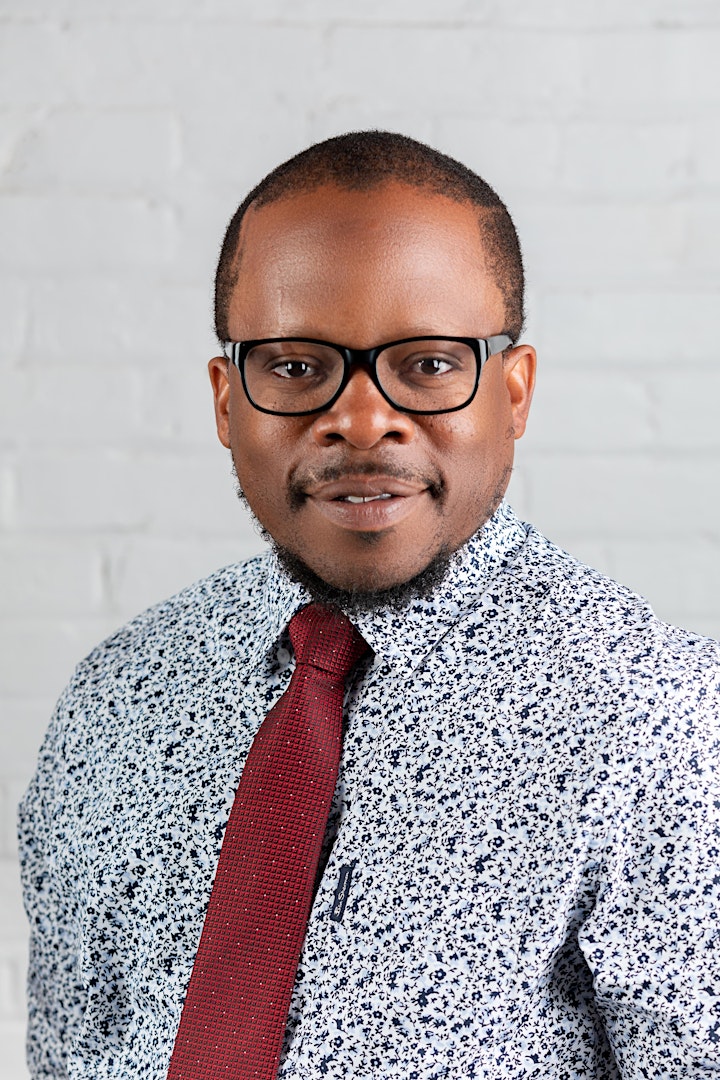 Rolando A. Hyman is founder and operator of Therapeutic Intervention Psychotherapy Services and Xyspark that is a male support group that promotes healthy masculinity that offers supports for men who struggle with mental health, relationship issues, grief and loss, trauma, anger management, addictions and self esteem. Rolando is a psychotherapist and author of the book, Giving Yourself Permission to Grow: Seven solutions for personal development. The book looks at practical ways to practice a balanced lifestyle. He is a motivational speaker and life coach who believes in the values of nurturing four main pillars of survival the mental/psychological, spiritual, social, and physical wellbeing. He completed his Bachelor of Arts in theology at Northern Caribbean University, Master of Arts in Psychotherapy at Wilfrid Laurier University and is currently a PHd student at California Southern University in the field of clinical psychology. Rolando believes in family empowerment and has a passion to see men become the best version of themselves through seeking to find professional supports.
In addition to the above-mentioned roles Rolando is a husband and father who works fulltime as an employee assistance program counselor where he provides supports for individuals, couples and families who are dealing with mental health and addictions. In his spare time, he likes to go for bike rides, play soccer, barbeque, spend time with his family, write poems and do weekly men empowerment videos and podcasting.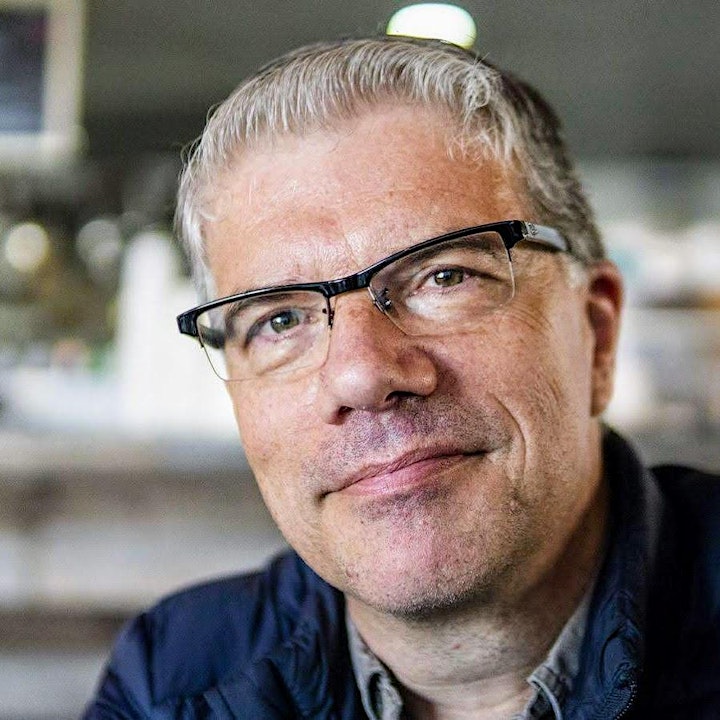 As a Community Building Social Worker with the City of Edmonton, Michael Hoyt works with communities to build their capacity to engage men and boys in gender-based violence prevention work. His approach is gender- and diversity-sensitive as it looks at the intersectional experiences of people. He also believes in the power of working with rather than for communities.
Michael believes that everyone has something to teach about how to live together. His favourite quote related to work is attributed to Aboriginal Activist Lila Watson, and says, "If you have come because your liberation is bound up with mine then let us work together."
Michael's awards include a Diversity and Inclusion Award from the City of Edmonton in 2012 for his work Enhancing Services of Support in the Community for Men, a Men of Honour Award from the Centre to End All Sexual Exploitation in 2015, and an Inspiration Award from the Government of Alberta in 2017 for his Leadership in Family Violence Prevention.
Away from work Michael enjoys travel to Latin America where he combines his love of photography with supporting partners from the south to empower them to assert their democratic, economic, cultural, and social rights. He has also been heard to say that any day you can ride a bicycle is a good day.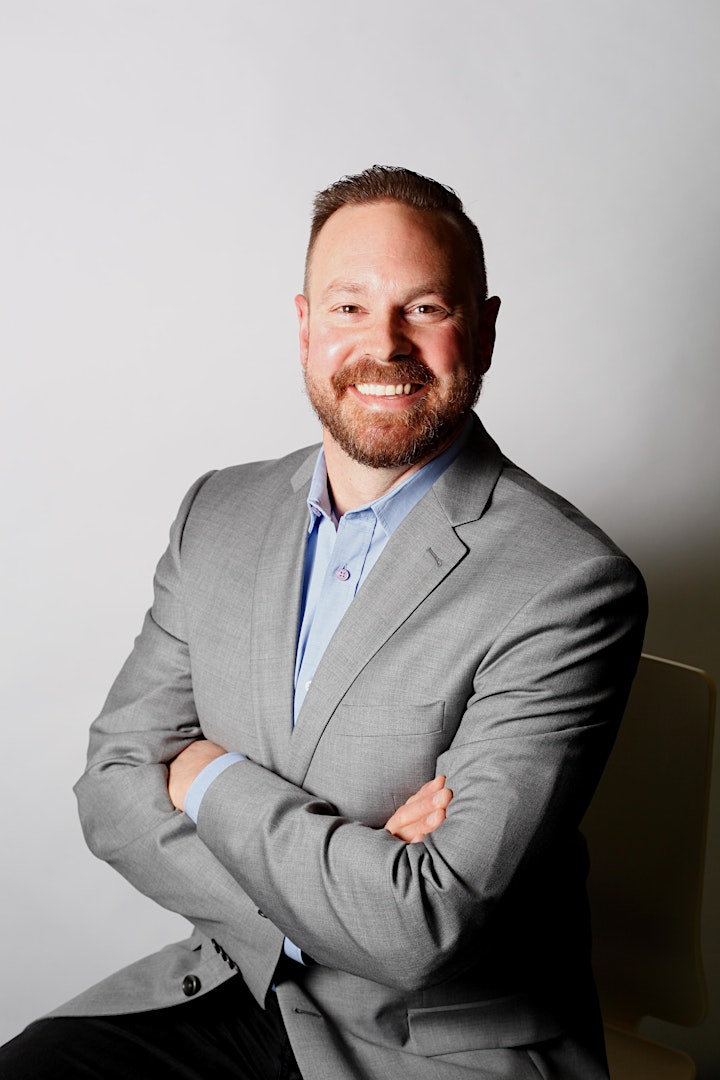 Ward is the proud owner of Echo Promotions Inc, a Promotional Product company and premium supplier of non-medical PPE. Through this challenging year, our team has worked alongside our customers to support their safe re-opening post lockdown, and recognition/apparel programs. Our quality sets us apart in everything we do, especially in 2020.
Echo Promotions was the recipient of the Family and Community Safety Inspiration Award in 2018 as a Business Leader in Family Violence Prevention. As a member of the business community who has committed to work towards ending Gender Based Violence in the City of Edmonton, Echo has extended employment opportunities to individuals who needed someone to give them a chance to succeed. Through connections with our partners at WINhouse, we have successfully built careers with 2 team members who had left domestic violence to start a new path in life. Echo is grateful for their contributions, and to be part of their story.
Ward has been married to his beautiful wife Kim for 20 years, and has 2 kids, Corbin (16) and Megan (12). Ward's family enjoys camping in the summer, and a wide variety of outdoor activities. Kim and Megan are both avid artists, while Ward and Corbin enjoy running and dirt biking. The whole family enjoys good food, lots of sleep, and fresh air!
Vinny "Hairbag" Wilcox
Panelist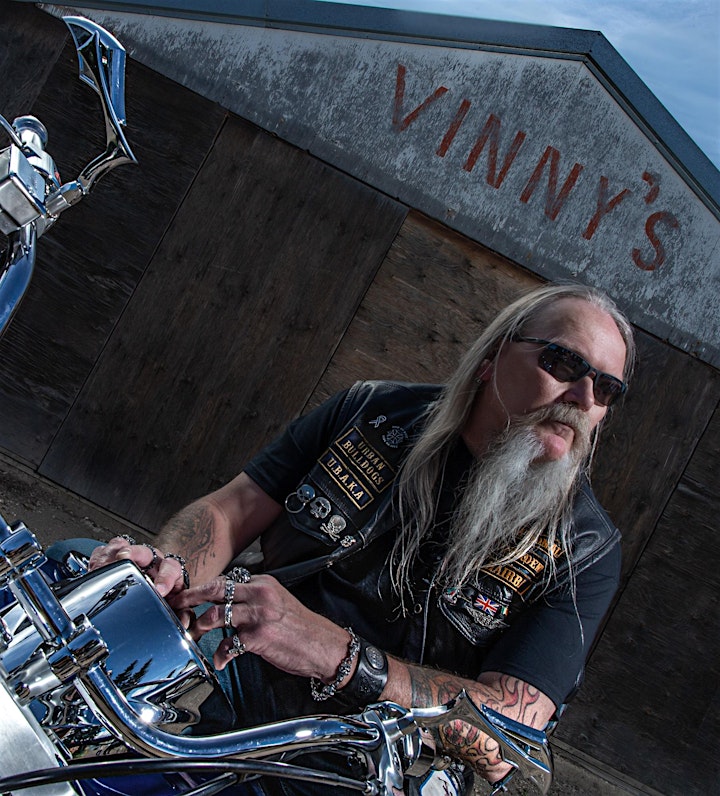 Vinny "Hairbag" Wilcox is a Founding Member and National President of U.B.A.K.A. (Urban Bulldogs Against Kids Abuse) which is a non-profit biker organization who advocates against child abuse. Vinny lives in Devon with his beautiful fiancée and works as a CNC plasma table programmer/operator. He is a retired volunteer firefighter with 15 years' experience in Ontario and Alberta and in his spare time, values his friends and loves to share time with them.
Darryn "Guido" Guidi
Panelist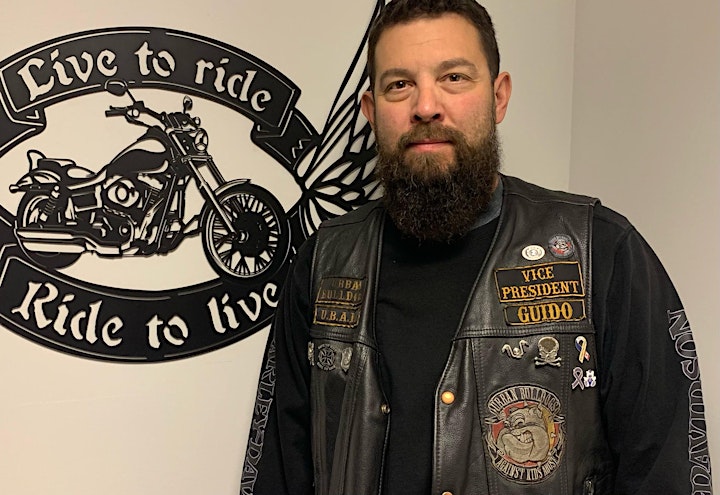 Darryn "Guido" Guidi grew up in the beautiful Okanagan area where he finished high school and immediately went into Auto Mechanics. He has been a Licensed Auto Technician since 1995 and is still in the trade. Darryn works for a family run business that has been in operation for over 30-40 years here in Edmonton. He has 3 children, a daughter aged 20, fraternal twins aged 15 (a girl and a boy). He moved around in B.C and Alberta and eventually settled down in Edmonton in 2009, which is where all of his family are living, it was important to him to be near his mother and brothers.
Darryn has always had a love for 2 wheels, riding dirtbikes not long after he started walking. As soon as he got his drivers license he bought a motorcycle, this was before he ever owned a car. It wasn't until around 2015 that he really started getting into the biker culture. Darryn spent over a year looking for something where he could enjoy riding while giving back to the community and was surprised to learn that there are biker organizations out there that specifically and directly help families in need. One day, he went on a charity ride with a group and ended up meeting a great bunch of people, that biker organization was called U.B.A.K.A. Being a part of U.B.A.K.A is a major part of his life now. He started as a volunteer and then eventually moved up to Vice President; he is also on the National board as the National Security Officer of Canada. The most rewarding part is that he helps people in his own community and also has the opportunity to help people who share the same passion as he doe around the world. In 2018, he met his special someone, she is compassionate, loving and has a daughter, aged 16. They have the same love for 2 wheels and are both proud members of U.B.A.K.A.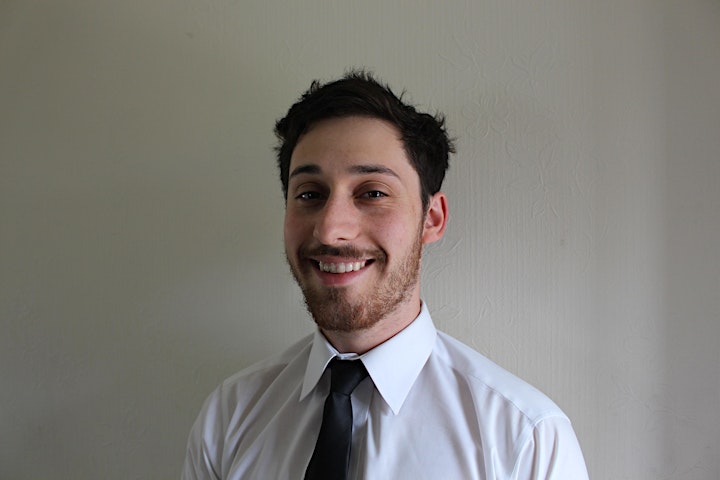 Jeremiah Levine (he/him) is a sexual health educator, WiseGuyz facilitator, and a volunteer with Men Edmonton. Jeremiah has a Bachelor's Degree with Distinction in Philosophy and Women's and Gender Studies from the University of Alberta.
Men Edmonton is a grassroots initiative that empowers men to speak out against violence and take on positive roles in their communities.