Merging Realities: An event of Multiple Perspectives
Sales Have Ended
Ticket sales have ended
Tickets sales have now ended. For more information about the Merging Realities event please contact Michael McCready at michael.mccready@lethbridgecollege.ca.
Sales Have Ended
Ticket sales have ended
Tickets sales have now ended. For more information about the Merging Realities event please contact Michael McCready at michael.mccready@lethbridgecollege.ca.
Description
Virtual Reality (VR) and Augmented Reality (AR) are forecasted to be a $108 billion market by 2021. Now's the time to understand the world of VR/AR, how these technologies can improve your organization, the unique challenges and opportunities they present, and the growing industry in Alberta.
Join Lethbridge College and the VR/AR Association (VRARA) for Merging Realities: An event of multiple perspectives - the first full-day VR/AR conference held completely in virtual reality.
This is a full-day event that has been planned by students and features speakers from the VR/AR industry in Alberta and abroad. The day starts with two amazing keynote presenters: Alan Smithson from MetaVRse and Alex Katzen from Google. Presenters and participants will be connected in a virtual conference session, powered by Rumii. The full-day conference concludes with an amazing closing keynote from Cathy Hackl.
Free breakfast and lunch will be provided to those who register for the on-site delivery of the conference.
Anyone who registers for Digital Communications and Media on the day of Merging Realities will be entered into a draw at 6 p.m. for $500 off tuition. There will be two lucky winners announced! Learn more about Digital Communications and Media by clicking here.
Following the full-day conference, an in-person VR mixer will be held from 4 to 6 p.m. at Lethbridge College. This mixer will bring together Lethbridge College students who have created 360-degree experiences and VR video games; VR businesses from across the province including Mammoth VR, VRKade and CTRL V; the Regional Innovation Network of Southern Alberta, Economic Development Lethbridge, the Lethbridge Chamber of Commerce, Simulacrum Interactive, Learning Experience Design Team, Canadian Industrial and Construction Training, Natural Sciences and Engineering Research Council, Hone VR, Coulee Communications; and many more participants.
Due to the high demand for this event, a limited amount of people will be able to participate in the VR sessions, but every attendee will be able to participate via the live-stream. Live-stream viewers will get to ask questions of the presenters as well. In addition, you can also watch the live stream on campus at Lethbridge College's IB Theaters (breakfast and lunch will be provided). Registrants will be sent information prior to the event on how to view the live stream.
Engage with people from around the world, learn from industry professionals, and explore the capabilities of VR/AR.
Program Schedule
Lecture Hall A
8:30 - 8:50am
Dr. Paula Burns
9:00 - 9:45
Alex Katzen, Google [KEYNOTE]
Topic: TBD
10:00 - 10:45am
Alan Smithson, MetaVRse [KEYNOTE]
Topic: The New 3D and why VR/AR will be the new tools for v-Commerce
11:00 - 11:30am
Alex Jackson, VR/AR Association & Hone VR
Topic: Using eXpanded Reality to Train First Responders for Performance and Stress Management
11:45am - 12:45 Free Lunch on Campus
1:00 - 1:30pm
Connor Gottfried, Leara eLearning
Topic: Pros and Cons of Learning with VR and AR
1:40 - 2:10pm
Timothy Enos, Method Visual
Topic: TBD
2:20 - 2:50pm
Lloyd Summers & Rosalinda

Hernandez

, Red Iron Labs
Topic: 3+1: Challenges & Opportunities of a VR Game Startup
3:00 - 3:45pm
Cathy Hackl [KEYNOTE]
Topic: TBD
4:00 - 6:00pm
Virtual Reality Business Mixer
Lecture Hall B
8:30 - 8:50am
No Speakers - Lecture Hall A Only
9:00 - 9:45am
No Speakers - Lecture Hall A Only
10:00 - 10:45am
No Speakers - Lecture Hall A Only
11:05 - 11:35am
Steve Bambury, JESSDubai
Topic: Exploring the Periodic Table of iOS Apps for AR and VR
11:45am - 12:45pm Free Lunch on Campus
1:05 - 1:35pm
Wade Carson, Serious Labs
Topic: The Application of VR in Operator Safety Training
1:45 - 2:15pm
Jeff LaFranz, Vizworx
Topic:

Data Visualization in the Virtual Realm

2:25 - 2:55pm
Matt Wright, Mammoth VR
Topic: TBD
3:00 - 3:45pm
No Speakers - Lecture Hall A Only
4:00 - 6:00pm
Virtual Reality Business Mixer
NOTE: all times listed above are in Mountain Time.
For more information, contact Kris at 403-320-3202 ext. 5489 or kris.hodgson@lethbridgecollege.ca.
Keynote Speaker Bios
Alan Smithson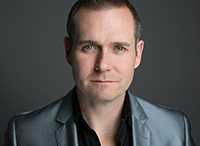 Alan is an entrepreneur and investor who has always been on the cutting edge of emerging technology. Alan invented and brought to market the SmithsonMartin Emulator DJ System, featured in WIRED and used by Linkin Park and Infected Mushroom.
His role as co-founder and CEO of MetaVRse has since positioned him as a leader in business applications for VR/AR, where he provides insight into this exploding field of technologies. Alan has been recognized as an industry pioneer and was recently mentioned in an article on "10 virtual reality leaders you should follow in 2016".
Alex Katzen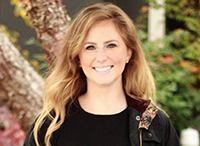 Alex is a content specialist on Google's Daydream business development team. She works directly with third-party VR and AR developers to support the ecosystem and bring quality content to the Google platform.
Cathy Hackl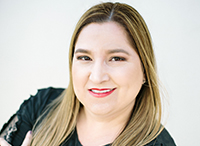 Cathy is an Emmy-nominated communicator turned virtual reality & augmented reality global speaker, producer and marketing futurist. She's the author of Marketing New Realities: An Introduction to VR & AR Marketing, Branding & Communications. She was named by IZEA and Onalytica as a leading augmented reality and virtual reality influencer and also by NBC News as one of the top women working in virtual reality. Hackl served as chief communications & content officer for Future Lighthouse, one of the world's top VR studios focused on branded VR narrative, where she collaborated on projects with brands like Sony Pictures Entertainment, Oculus, Beefeater, and William Morris Endeavor.
Hackl was also selected as a 2017 Oculus Launch Pad Fellow, a program designed to support promising diverse VR content creators and help them bring their unique ideas to market. She's the founder of Latinos in VR/AR and has spoken about VR and social media in more than 10 countries. Hackl has been featured in media outlets like Mic, CNN, Silicon Beat, Entrepreneur, CMO.com, Forbes, VentureBeat and Mashable. She is a global advisor for VR AR Association and a leading voice in the VR AR marketing space. Before working in AR, VR and social media, Hackl worked as a journalist for CNN, Discovery Communications, and ABC News. She's also the creator of the holographic press release. She loves all things mixed reality, tech, AI and blockchain.