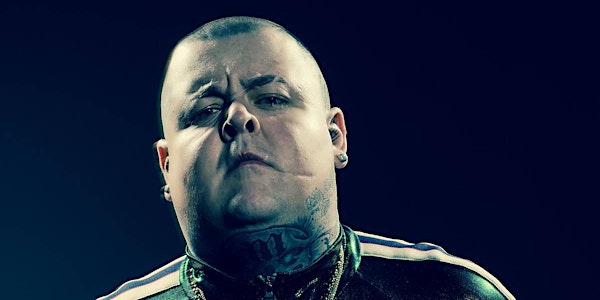 Merkules live in Thunder Bay April 14th at NV Music Hall
Ages 19+
R-Evolution Media
Merkules performs live at NV Music Hall on April 14th! don't miss out! tickets on sale now!
Date and time
Fri, Apr 14, 2023 9:00 PM - Sat, Apr 15, 2023 2:00 AM EDT.
Location
NV Music Hall 228 Red River Rd. Thunder Bay, ON P7B 1A6 Canada
About this event
5 hours

Ages 19+

Mobile eTicket
Merkules
"No Place Like Home" Tour
live in Thunder Bay
April 14th at NV Music Hall
**********************************************
Opening artists TBA
**********************************************
to get involved in this event as a performer or sponsor
email: info@revmediastudio.com
**********************************************
tickets: $40 GA advance | more at the door
$100 add on for Meet & Greet (need to purchase GA ticket for entry)
**********************************************
doors 8pm
show starts 9pm
**********************************************
☆ TICKETS ON SALE - FEB 8TH AT 10AM ☆
**********************************************
MERKULES VIDEOS:
Way Down -> https://youtu.be/DNQAHW0lznA
This Again -> https://youtu.be/LsT3zZTLEdU
Gon Die -> https://youtu.be/CWVVAeEioLo
**********************************************
Bio: His videos have more than 316 million YouTube views. His songs have been streamed more than 50 million times. He's a two-time Western Canadian Music Award-nominated rapper. He's performed more than 500 shows in North America, Europe & Australia.
It took Merkules years to hit these lofty milestones, ones the Surrey, Canada, rapper set his sights on when he was 12. His father had taken him to the local mall to watch Canadian rappers Swollen Members, Sweatshop Union, and Saukrates perform. "I saw what was going on on stage and that was actually a pivotal moment in my career," Merkules says today, more than a decade later. "I remember seeing them all playing and being like, 'You know what? That's what I want to do. Forget whatever else I had in mind for a career. This is what I want to do.'"
From there, Merkules dedicated himself to becoming a superstar artist. He developed his craft early on as Merk Mikz and by rapping over well-known beats from Eminem, Big Pun, and others. While it's risky to rhyme to instrumentals fans already know and love, Merkules developed a perpetually expanding fanbase that gravitated to his witty wordplay, no-nonsense tone, and masterful delivery.
"I'm taking somebody else's record and then trying to out shine them on their own record, which is kind of like battle rap where you're trying to outshine other artists," Merkules explains. "The remixes have definitely done big things for me. They've been my saving grace because they've gotten me to where I am now and have gotten me these millions and millions of hits."
So has his original material. Starting with 2012's Canadian Bacon LP and Bacon Bits EP, Merkules has become one of rap's most prolific artists, releasing LPs, EPs, singles, and videos at a remarkable pace. The title track to his 2015 LP Scars details a vicious, life-alterting attack he suffered at 16 while walking home from a New Year's Eve party. That song was among the ones that showed another side of Merkules, one where he was vulnerable, emotional, and willing to explore the deepest and darkest part of his life and his emotions.
By the time Merkules got to 2017's Trust Your Gut and songs such as "Way Down" and 2018's Cole, with songs such as "Work," "On My Own," and "Moment," he had evolved into an often introspective rapper who accented his work by singing, bearing his soul, and examining his mental health. He also did it on songs such as "Heart Of My Sleeve," which he released in between projects.
"Me and my friends, we have this inside joke," Merkules reveals. "We call it hangover rap. A lot of my music, it sounds like I'm just hung over, that I hate life, and I'm writing about how hung over I am. Yeah, fans want to hear you talk about how you're the illest, that you're blowing up, and that nobody can do anything about it because they've watched your journey. They feel like they've been a part of that and they have. But they also like the deeper songs, which are just relatable in the sense that I'm talking about stuff that maybe not everybody else has the balls to talk about. People tend to think that if they're depressed or they have anxiety that's like something to be ashamed of or that that's some wack shit. It's like, 'No, bro.' We all go through that. So I think that me just speaking on topics that maybe everybody else isn't willing to talk about, it's a big reason why those kind of songs resonate with people."
With the most momentum he's had in his already remarkably successful career, Merkules is set to make the biggest statement of his career with Apply Pressure.
Apply Pressure is a new full-length release by Canadian rapper Merkules. While in quarantine, Merkules has been hard at work and stops at nothing to drop new music and collaborate with industry heavyweights. Sitting at the table is Kevin Gates, The Game, E-40 and Evil Ebenezer - a series of tracks that hit hard and speak to the rapper's mindset when the world is in crisis. This is Apply Pressure.
**********************************************
FOLLOW MERKULES AT:
Facebook: https://www.facebook.com/YoungMerkules/
Instagram: https://www.instagram.com/merkules
website: https://merkulesmusic.com/
**********************************************
Thank you to everyone who has been supporting our events over the past 12 years. It has been an interesting time to say the least adapting to the new changes. We are still working our best committed to providing you with quality events that keep you entertained and coming back for more!
**************************************************************
concert presented by:
R-Evolution Media Studio
FB: https://www.facebook.com/REvolutionMediaStudio/
Website: www.revmediastudio.com
Sponsored by:
Monster Energy
Dripside Customs
About the organizer
Dedicated to providing quality live entertainment since 2011