Become A MERN Stack Developer In 16 Weeks, This Program Focus On Building Strong Fundamental To Master With A Real-Time industry project.
About this event
Pragra MERN Stack - Front End Developer program helps you to construct most efficient and responsive web applications using Node.js, Express, React, Redux and MongoDB. Our bootcamp will help to master the concepts of MEAN or MERN stack frameworks. Program will cover all aspects of application integrations, optimizing the performance, communication with back-end application and application deployment. Our industry-experts will take you from beginner to professional in 16 weeks and make you career ready.
Key Features of the Bootcamp:
🔰 Personalized Training
🔰 Assignment on Each class.
🔰 Free counseling services - PD/PI helps.
🔰 Complete profile analysis and right resume development
🔰 Co-Op program with a flexible schedule.
🔰 A unique combination of Online & In-Class sessions
🔰 Every class is recorded and analyzed.
🔰 Small batch size with Post training assistance
WHAT YOU WILL GET:
✅ 12 months of access to the program
✅ 10 Industry projects
✅ 36 mentor-led code-along sessions
✅ 5 LIVE career transition sessions
✅ 60+ hours of training with mentors
✅ 30 Quizzes
✅ 2 Career coaching 1-on-1 sessions
✅ 10 Cheat sheets
✅ 4 Guided hackathons
✅ Unlimited chat support
✅ 50 Assignments
✅ Priority access to webinars
✅ 6 Sprints
✅ Verifiable certificate on completion
CURRICULUM
Please refer to the attached curriculum file to provide detailed information.
You can also download the brochure from here:
https://pragra.io/courses/front-end-developer-program
https://pragra.io/curriculum/Pragra-Front-End-Developer.pdf
CO-OP
3-6 Months CO-OP is also available with experience
FEE
Please contact the team over the phone and explore your scholarship options.
BENEFITS
Benefit from a wide range of career services to position you for success through graduation and beyond. Part-Time Study, the weekend in person + weekday online classes, while maintaining your work schedule.
CAREER SERVICES
Co-Op Training and Certification, Resume Creation, Professional references TD, RBC, Rogers, BMO, GAP, Bell, Telus, etc, and highlighting your skills. Creation of a portfolio of a Developer/QA Automation developer to showcase your knowledge.
RESULTS
Other people's success story is never a guarantee of your success. The results you achieve are in direct proportion to efforts we apply together every day.
INFO
This program is offered by highly qualified consultants of PRAGRA:
https://www.pragra.io, Contact the team for detailed curriculum at (647)-343-5453, bootcamps@pragra.io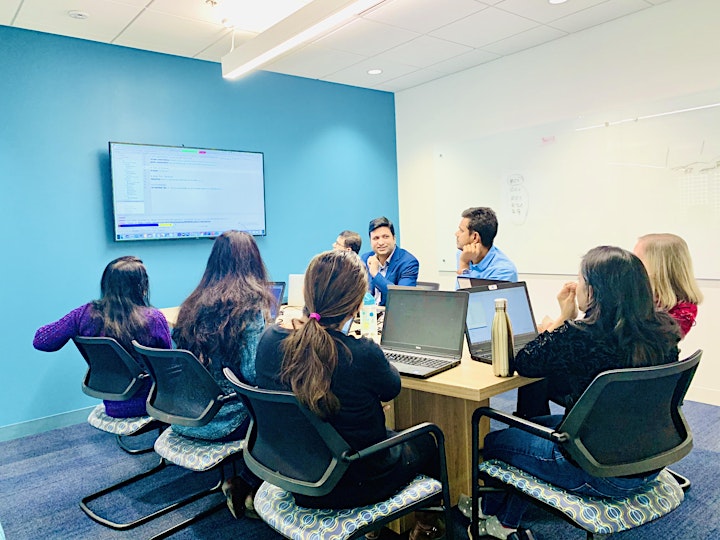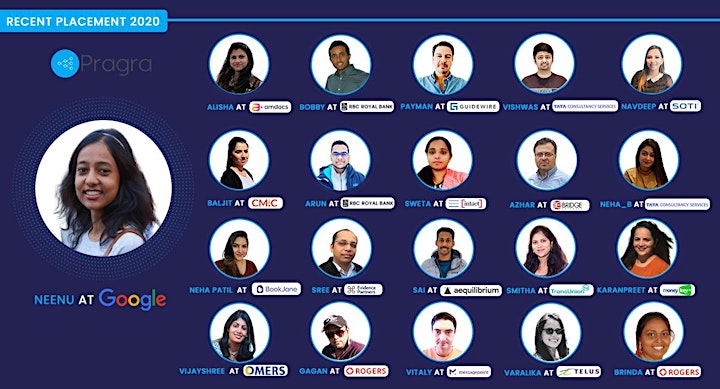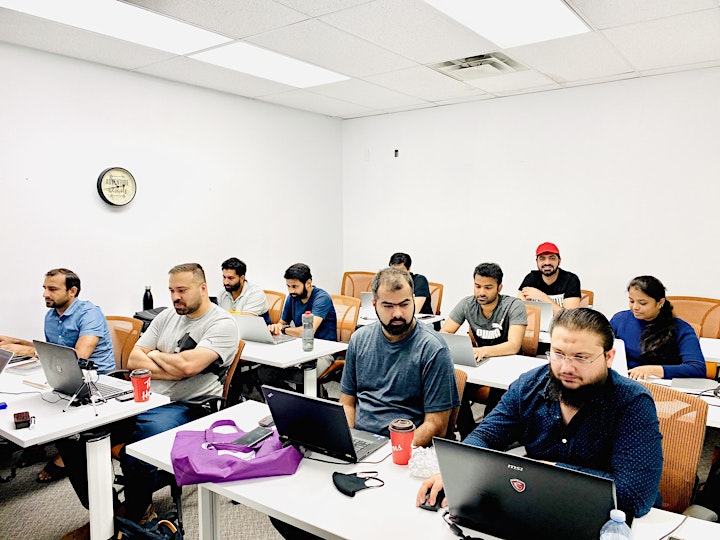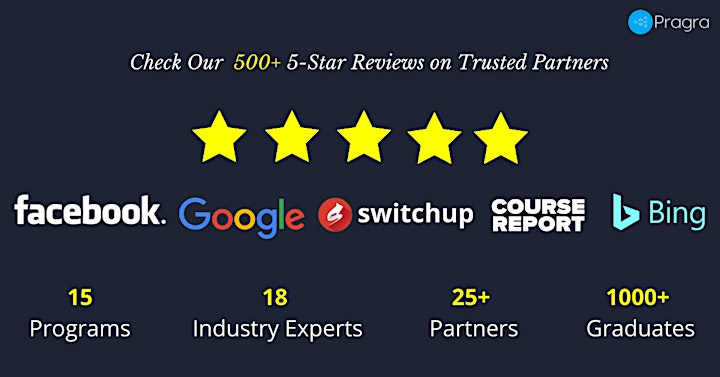 Organizer of MERN or MEAN Stack Training - Full - Stack Web Developer - Revised Content
Top class industry experts led classroom + online training programs to offer the pragmatic learning to kickstart successful IT career. Amazing boot camps for aspiring programmers and developers striving for growth in their careers.
We are not just a training provider, we also do software development and consulting for our clients. We are a learning school with intensive top experts-led programs for aspiring developers and engineers. Join us to gain new skills and be mentored by leading industry professionals