Réservation pour les messes durant la période de distanciation sociale (25 personnes à l'église uniquement).
About this event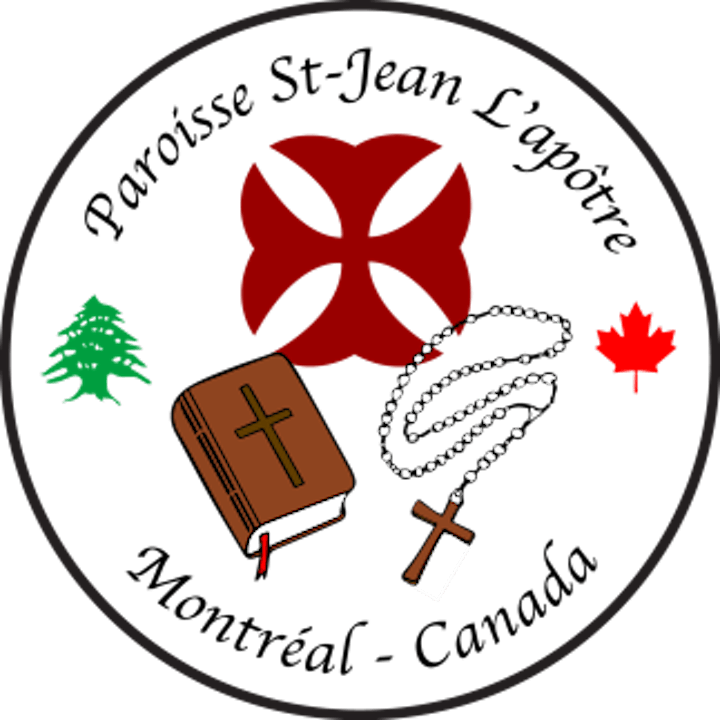 Veuillez réserver la messe selon le jour souhaité, soit jeudi, samedi, vendredi ou le Dimanche. Noter bien:
Le nombre de places est limité à 25 dans l'église pour toutes les messes à partir de 8 avril
La diffusion des messes à travers les médias sociaux va cesser à l'exception de la messe de vendredi,
رعية مار يوحنا الرسول ، ترحب بابنأها في كنيستهم. يرجى الحضور والاحتفال سوياً في القداس الألهي. يرجى الالتزام بخطة التباعد الاجتماعي عند وجودنا في الكنيسة او خلال الذبيحة الألهية.
Paroisse Saint Jean l'Apôtre
Le gouvernement a autorisé la réouverture des lieux de culte en limitant le nombre de place à 25 maximum et en respectant la régle de distanciation sociale.
Pour assister à une messe, vous êtes priés de réserver votre place et de venir à la messe avec le billet de reservation qui vous a été généré. Le règlement es stricte "Pas de billet, Aucune entrée ne serait autorisée" .
Comment s'inscrire:
Avant de vous inscrire, veuillez vérifier la date et l'heure sur cette page et assurez-vous qu'il s'agit de la messe à laquelle vous prévoyez assister.
Cliquez sur le bouton orange "Register"
Sélectionnez le ticket pour la messe à laquelle vous souhaitez assister et indiquez le nombre spécifique de participants dans votre groupe, y compris les nourrissons.
Dans cette étape suivante, veuillez vous assurer d'indiquer le prénom et le nom de chaque détenteur de billet / participant, à des fins de recherche des contacts.
Terminez le processus en cliquant sur le bouton "Register". Vous recevrez vos e-tickets par email
Que Dieu vous bénisse tous,
Paroisse Saint-Jean l'Apôtre.
How to register:
Prior to registering, please double-check the date and time on this page and ensure that this is the Mass you are planning to attend.
Click the orange "Register" button
Select the ticket for the Mass time you wish to attend and indicate the specific number of attendees in your party, including infants.
In this next step, please ensure that you indicate the first and last name of each ticket holder/attendee, for contact tracing purposes.
Complete the process by clicking the "Register" button. You will receive your e-tickets by email.
God bless you all,
Paroisse Saint-Jean l'Apôtre.