Sales Have Ended
Registrations are closed
Registration has now concluded for this event.
Sales Have Ended
Registrations are closed
Registration has now concluded for this event.
Find out how metabolomics can move your discoveries towards translation
About this event
BioAlberta and The Metabolomics Innovation Center present:
Metabolomics and Life Sciences
Find out how metabolomics can move your discoveries towards translation
May 4, 2:00 - 3:00 PM MDT
This presentation will introduce attendees to the field of metabolomics and explain how metabolomics works, why it's being used and what it can do. We will explain how Alberta has become a world leader in metabolomics and give a brief history of The Metabolomics Innovation Center (TMIC). TMIC is Canada's national metabolomics facility and based right here in Alberta. A virtual tour of TMIC will be provided and examples will be given of how metabolomics is allowing discoveries to be translated into practice.
Speaker:
Dr. David Wishart, Co-Director, The Metabolomics Innovation Center
This is the first of a four-part series this May on Metabolomics and Life Sciences.
A Zoom link will be shared with registrants 24 hours prior to the event.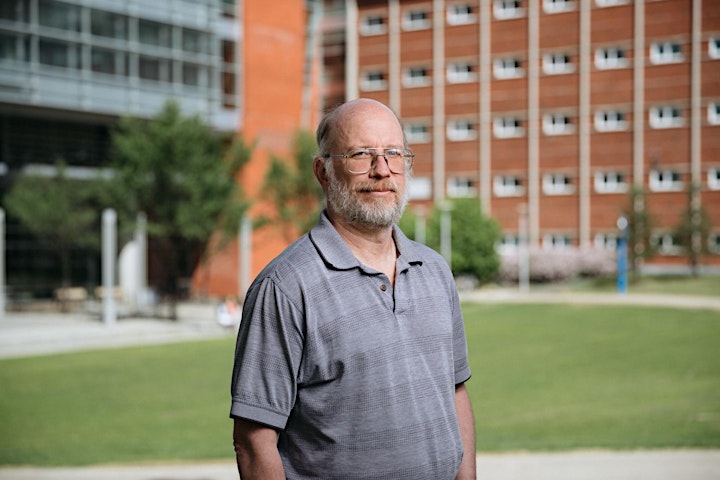 Dr. David Wishart (PhD Yale, 1991) is a Distinguished University Professor in the Departments of Biological Sciences and Computing Science at the University of Alberta. He also holds adjunct appointments with the Faculty of Pharmaceutical Sciences and with the Department of Pathology and Laboratory Medicine. He has been with the University of Alberta since 1995. His research interests span many areas including structural biology, bioinformatics, prion biology, nanobiology and metabolomics. From 2006-2009, Dr. Wishart led the "Human Metabolome Project" (HMP), a multi-university, multi-investigator project that catalogued all of the known metabolites in human tissues and biofluids. Using advanced methods in NMR spectroscopy, mass spectrometry, multi-dimensional chromatography and machine learning Dr. Wishart and his colleagues identified or found evidence for more than 8500 endogenous metabolites. This information has been archived on a freely accessible web-resource called the Human Metabolome Database (HMDB). The methods and ideas developed for the HMP have helped lay the foundation for a number of clinical metabolomics projects currently being pursued in his lab. These include studies of several cancer biomarkers, identifying organ transplant biomarkers, exploring wound healing mechanisms, identifying early biomarkers of prion and prion-like diseases, and investigating biomarkers of common diseases in cows. Over the course of his career, Dr. Wishart has published more than 430 scientific papers covering many areas of protein science including structural biology, protein metabolism and computational biochemistry. These papers have been cited more than 78,000 times. Dr. Wishart has been awarded research grants totaling more than $130 million from a number of funding agencies including CIHR, NSERC, NIH, Genome Canada, CFI, NRC, APRI, PrioNET, PENCE and Compute Canada. Dr. Wishart has also led or directed a number of core facilities and centres including the Canadian Bioinformatics Help Desk, the PENCE bioinformatics core facility, the NRC Nano Life Sciences Division, the PrioNet Prion Protein and Plasmid Production Facility, and the Pan-Alberta Metabolomics Platform (PANAMP). Dr. Wishart currently co-directs The Metabolomics Innovation Centre (TMIC), Canada's national metabolomics laboratory. Dr. Wishart held the Bristol-Myers Squibb Research Chair in Pharmaceutical Sciences from 1995-2005, received the Astra-Zeneca-CFPS Young Investigator Prize in 2001, was awarded a Lifetime Honorary Fellowship by the Metabolomics Society in 2014 and elected as a Fellow of the Royal Society of Canada in 2017. Dr. Wishart has been identified as one of the world's most highly cited scientists for each of the past 7 years.