Event Information
Refund policy
Contact the organizer to request a refund.
Eventbrite's fee is nonrefundable.
An intensive and experiential training for all facilitators.
About this event
Facilitation is a term being used for many purposes. At Metonomy, we define a facilitator as someone whose focus is on the group process and not on the content of what the group is working on.
Great facilitators ensure that meetings are productive and that groups of people give out their best work.
If you are interested in developing your skills as what is commonly referred to as a "workshop facilitator" we invite you to check out our page on skills for trainers.
Here's what you'll be able to do by the end of this training…
Prepare yourself for an epic journey. This training will significantly alter your presence as a facilitator. You will walk away more confident, with a wide range of tools and skills, to enable groups of people to do their work more effectively. Here are some of the conversations we will have together.
Great meetings — Organize, plan and run productive and engaging meetings.
Group processes — Support the fundamental group processes: communication, problem solving, decision making and conflict management.
Deal with the unexpected — Expand your ability to get groups of people back on track in the face of the most surprising challenges.
Deep Listening — Develop a keen and attentive listening that goes beyond the surface content.
Expanded Toolkit — Select from a wide range of facilitation techniques to elevate discussions, evaluations, analysis or creativity.
Targeted Interventions — Develop the ability to powerfully and effectively intervene to support groups when needed.
Filter information — Differentiate between what's really happening and interpretations made (yours of those of others).
Manage the environment — Bring a new awareness to your management of time, space and energy with any group.
Group dynamics — Develop your awareness of group dynamics to better assess and intervene to support the group process.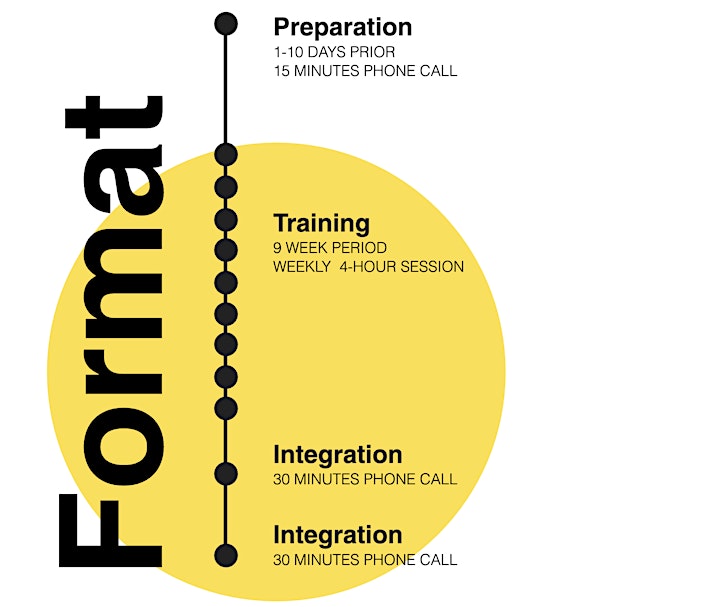 Training logistics
This professionally designed training takes you current skill level (whether you are a veteran or a novice) and invites you on a journey to discover your growing edge and to go beyond.
This training will be delivered online, via Zoom, to a micro cohort of 4 to 6 participants. The sessions will contain a variety of activities, conversations and practices and will require your full participation.
Training Schedule
Session 1: September 8, 2021
Session 2: September 15
Session 3: September 22
Session 4: September 29
Session 5: October 6
Session 6: October 13
Session 7: October 20
Session 8: October 27
Session 9: November 3, 2021
Sessions are on Wednesdays at the following time:
Pacific — 9:00 AM to 1:00 PM
Mountain — 10:00 AM to 2:00 PM
Central — 11:00 AM to 3:00 PM
Eastern — 12:00 PM to 4:00 PM
Western Europe — 5:00 PM to 9:00 PM
Central Europe — 6:00 PM to 10:00 PM
Eastern Europe — 7:00 PM to 11:00 PM
Who this is for
This training is designed for professional facilitators and team leaders. It is perfect for managers, business leaders, consultants, educators and anyone who is interested in being more effective at empowering groups of people.
This training has no prerequisites and works for all levels and styles of facilitators. Whether you have zero or thousands of hours of experience; or whether you have a formal education in facilitation or not.
This training dramatically elevates your skills, no matter where you start from.
The Metonomy learning experience
Develop your craft with peers and an expert
This training is designed around you and your community of peers. The frameworks and activities enrich the conversation resulting in a unique experience. This training focuses on custom content, hands-on learning and actual practice. This is not a webinar, or a lecture series, or even a course designed to scale.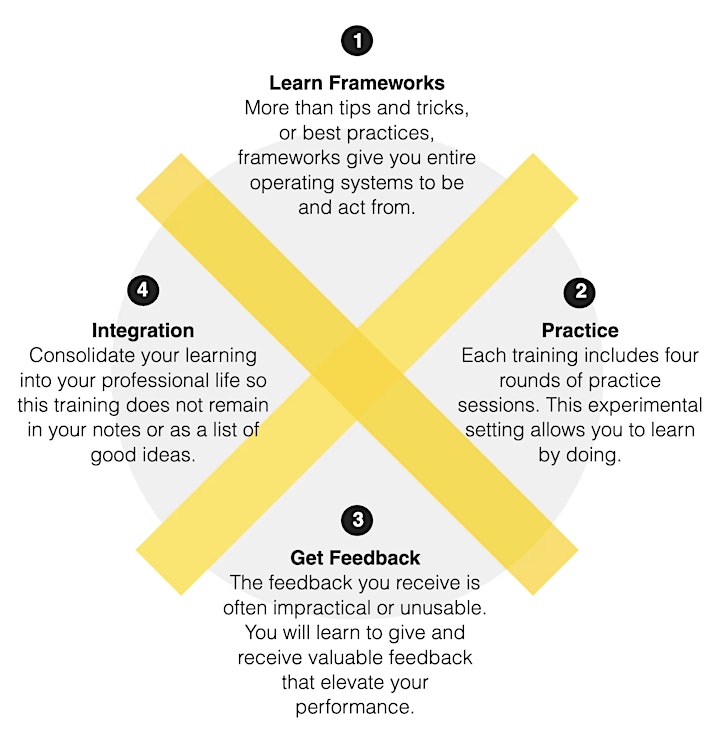 What past participants have said
"I would go as far to say that this training has been the most practical, hands-on, learning experience I've ever had as an adult professional."
"I really enjoyed the mix of hands on practice and feedback and delivered content. I think it was a really successful way to learn concepts and then put them into practice. I also really enjoyed the size of the group. I think it created a safe space to learn and participate without the fear of judgement and by the end felt I met new friends."
"I have learned so much from this training. It is packaged in a completely different format than I've experienced before and had me look at my craft in a completely new way. This has been wonderful and immensely productive for me."
"David is an amazing facilitator! Thanks to him, I was able to wake up another side of my brain and allow me to be way more creative in my facilitation."
NOTE: These come from anonymous feedback reports collected at the end of the training.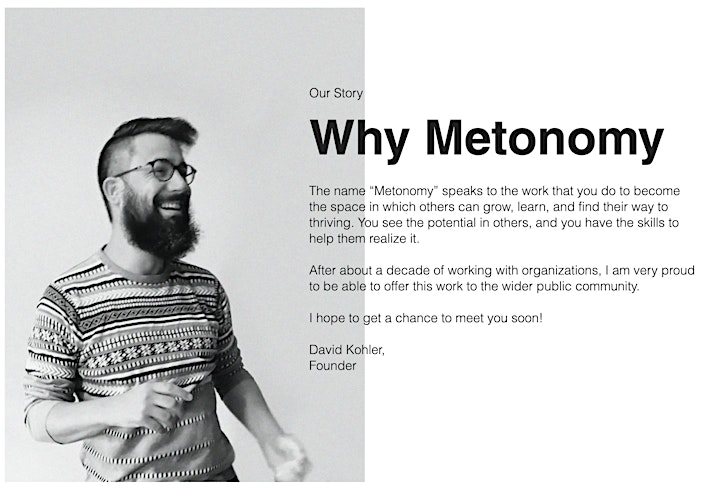 Date and time
Location
Refund policy
Contact the organizer to request a refund.
Eventbrite's fee is nonrefundable.
Organizer of Metonomy Facilitators Training Intensive