Event Information
Refund policy
Contact the organizer to request a refund.
Eventbrite's fee is nonrefundable.
An intensive and experiential training for all trainers.
About this event
Learning is an amazing phenomenon that is still poorly understood. One challenging aspect is that the learner has to do the learning themselves, we can only make it easier for them. When we say training people (or teaching, or educating), it is a shortcut to a complex situation.
Great trainers enable their participants to learn by developing critical, natural, learning environments.
Here's what you'll be able to do by the end of this training…
Prepare yourself for an epic journey. This training will significantly alter your presence as a trainer. You will walk away more confident, with a wide range of tools and skills, to enable people to learn. grow and thrive. Here are some of the conversations we will have together.
Engaging environments — Design and deliver engaging and participatory learning environments.
Learning badges — Articulate learning outcomes that are useful to you and your learners.
Adult learning — Ground all your work in the fundamental principles of adult learning.
Authentic assessments — Apply the techniques of authentic assessments to improve impact and retention.
Reflective questioning — Elevate your ability to powerfully use questions to engage learners and deepen their reflection.
Misconceptions — Differentiate between mistakes and misconceptions to achieve deep learning.
Experiential learning — Apply the experiential learning cycle to both revitalize and course-correct your sessions.
Teaching and learning styles — Develop an awareness of default styles both in yourself and your learners to increase potential.
Sociocultural intelligence — Develop your awareness of the social, cultural and emotional environment.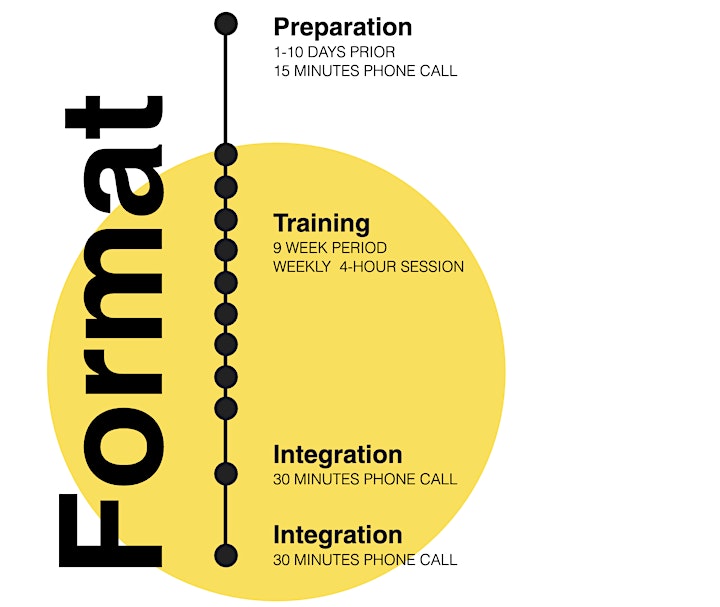 Training logistics
This professionally designed training takes you current skill level (whether you are a veteran or a novice) and invites you on a journey to discover your growing edge and to go beyond.
This training will be delivered online, via Zoom, to a micro cohort of 4 to 6 participants. The sessions will contain a variety of activities, conversations and practices and will require your full participation.
Training Schedule
Session 1: April 7, 2021
Session 2: April 14
Session 3: April 21
Session 4: April 28
Session 5: May 12
Session 6: May 19
Session 7: May 26
Session 8: June 2
Session 9: June 9, 2021
Sessions are on Wednesdays at the following time:
Pacific — 9:00 AM to 1:00 PM
Mountain — 10:00 AM to 2:00 PM
Central — 11:00 AM to 3:00 PM
Eastern — 12:00 PM to 4:00 PM
Western Europe — 5:00 PM to 9:00 PM
Central Europe — 6:00 PM to 10:00 PM
Eastern Europe — 7:00 PM to 11:00 PM
Who this is for
This training is designed for professional trainers and for team leaders. It is perfect for managers, business leaders, consultants, trainers, educators and anyone who is interested in being more effective at delivering impactful learning.
This training has no prerequisites and works for all levels and styles of trainers. Whether you have zero or thousands of hours of experience; or whether you have a formal education in teaching and learning or not.
This training dramatically elevates your skills, no matter where you start from.
The Metonomy learning experience
Develop your craft with peers and an expert
This training is designed around you and your community of peers. The frameworks and activities enrich the conversation resulting in a unique experience. This training focuses on custom content, hands-on learning and actual practice. This is not a webinar, or a lecture series, or even a course designed to scale.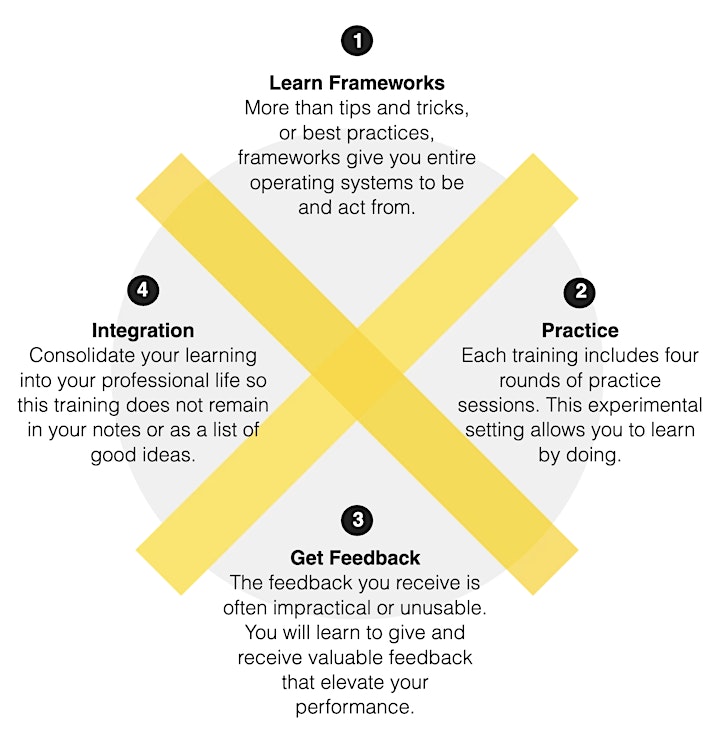 What past participants have said
"I would go as far to say that this training has been the most practical, hands-on, learning experience I've ever had as an adult professional."
"I really enjoyed the mix of hands on practice and feedback and delivered content. I think it was a really successful way to learn concepts and then put them into practice. I also really enjoyed the size of the group. I think it created a safe space to learn and participate without the fear of judgement and by the end felt I met new friends."
"I have learned so much from this training. It is packaged in a completely different format than I've experienced before and had me look at my craft in a completely new way. This has been wonderful and immensely productive for me."
NOTE: These come from anonymous feedback reports collected at the end of the training.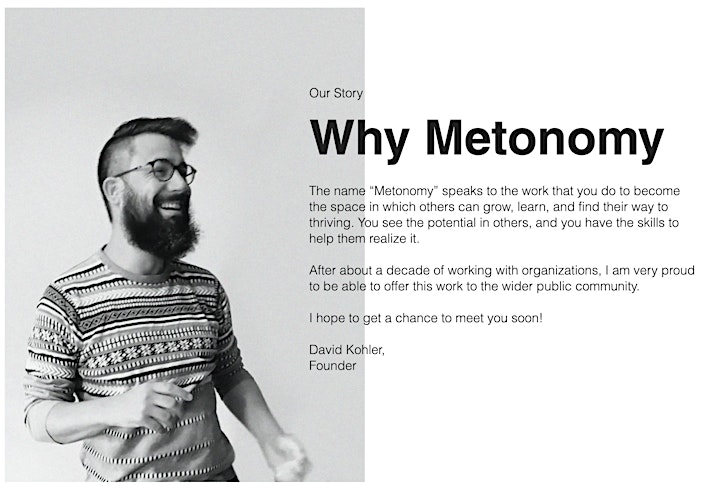 Date and time
Location
Refund policy
Contact the organizer to request a refund.
Eventbrite's fee is nonrefundable.
Organizer of Metonomy Trainers Training Intensive