About this Event
Metta Dance is proud to present its second Ballroom Workshop day!
Always wanted to take dance lessons but your partner is a little hesitant?
Have been taking lessons but are curious about taking it up a notch?
This day is your opportunity to explore, learn and have fun.
8 workshops to choose from!
3 fabulous instructors!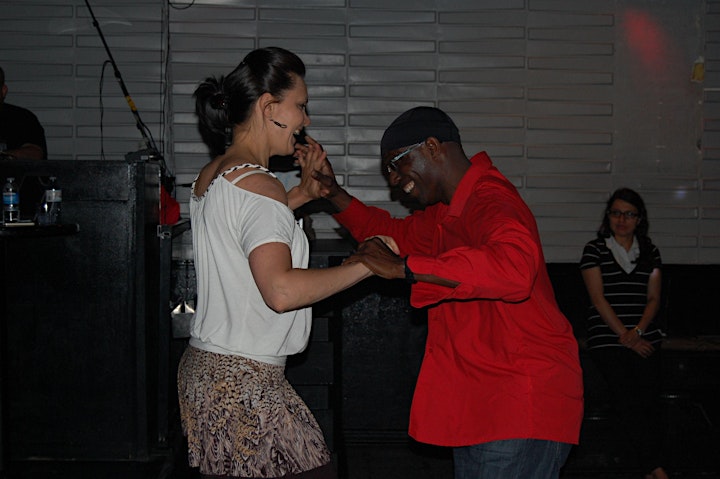 Location: Creative Connexions - 282 Monarch Ave Unit 20E, Ajax, ON L1S 2G6
Schedule at a glance:
12:30 pm - 1:00 pm
1:00 pm - 2:30 pm
Semba ( a hot african rhythm)
Swing
Viennese Waltz
2:45 pm - 4:15 pm
4:30 pm - 6:00 pm
Please note that coffee/tea/water and light refreshments will be available throughout the day.
What to Wear
Wear comfortable clothing. If you do not have proper ballroom or practice shoes, dress shoes are your next best option however, you can get by with hip hop shoes or dance sneakers as well.
Make sure you are wearing clean shoes that are not too slippery and not too grippy; both options are a tripping and falling hazard.
If sneakers are your only option, I would suggest you wear a sort of dance sock over your shoes as shown on this website https://www.thedancesocks.com/. You can fashion your own out of an old pair of socks. The important part is that the sock enables you to have smooth pivoting when on the the balls of the feet and still have stability when the entire foot is on the floor.
Happy Dancing! :)