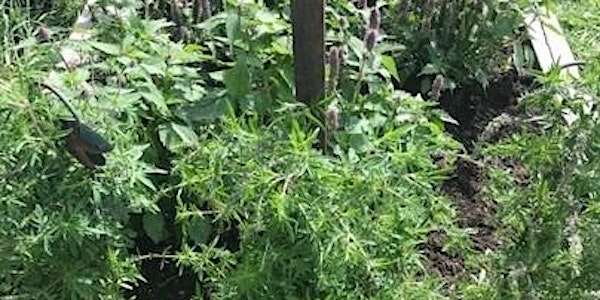 MGAA - Herbs - Wild and Cultivated with Denise O'Reilly
If you love to garden and Herbs join us as we explore both Wild and Cultivated herbs with Denise O'Reilly.
Refund Policy
Contact the organizer to request a refund.
Eventbrite's fee is nonrefundable.
About this event
If you love to garden and Herbs join us as we explore both Wild and Cultivated herbs with Denise OReilly. She will share how to wild forage less common wild herbs, create teas, decoctions and other medicinals. Also, we will learn how to find, use, and dry the common herbs for medicinal and culinary uses, and how they can be used to boost immunity.
About Denise O'Reilly:
Denise is a forest tech, certified arborist, farmer, health advocate and educator.
Began her career in Forestry, working in firefighting of Alberta Wildfires. She was among 5 women in 70 men, who fought wildfires on the RapAttack crews for Alberta Forest Service in the 80's. From there she moved into Environmental Cleanup and Remediation work for the Oil Field industry and saw firsthand the pollution in that industry in Alberta. It led her to have a greater understanding of the need for us to be more proactive with our health and she did health consulting and herbalism for many years.
In the year 2001, she moved from BC to the family homestead land NW of Edmonton in Cherhill. IT is the farm of her great grandfather homesteaded and they celebrated 100 years in 2017. She has been building a seed business (A'Bunadh seeds) for vegetables, herbs, fruits and other things since 2003 and helping others understand the interrelationship between soil - food and health.
She is one of the course instructors for the Stony Plain Organic Master Gardening program, as well as a speaker on several self-sufficiency topics, food preservation, wild foraging, and organic gardening.
Due to ongoing health orders, this event is online using the ZOOM platform.
On the day of the talk, the login instructions will be sent to the email used to register for this talk.
Please email events@mgaab.org with any questions you may have about this event.