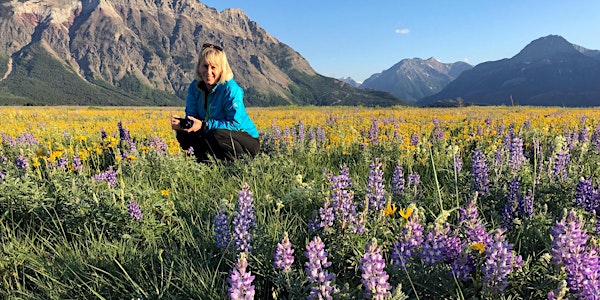 MGAA - "Why Flowers Do Better with Dust, Ash & S**t", with Brian Keating
Refund policy
Contact the organizer to request a refund.
Eventbrite's fee is nonrefundable.
Post Fire Waterton Wildflowers with Brian Keating
About this event
A story of the Serengeti fertility, Amazonian green and the post-fire blooms of Waterton National Park.
Brian will begin tonight's presentation with a compelling story of his budding botanical interests at the impressionable age of 21, when he spent a summer exploring the tundra on Canada's Ellesmere Island.
He walked some 800 km, collecting, pressing, mounting and keying out the delicate blooms found 1,000 km south of the North Pole. Wolves, muskox and hypothermia, mixed with willow and saxifrage, will be topics of interest.
Then we'll look at why dung, soot and dust make things grow so much better. You will explore selected African and South American locations, before returning to our own Alberta backyard to make the ultimate visit to see the blooms of Waterton National Park, just after the big fire. His passion for remote travel will be revealed as only Brian can do, with his buoyant method of storytelling, punctuated throughout with humor and personal anecdotes.
This presentation is a celebration of the wild and colourful places that still exist on our beautiful planet, and is designed to inspire and enthuse, offering hope for a better tomorrow.
About Brian Keating: Well known on CBC Homestretch, Brian has been called "Canada's wildlife explorer extraordinaire"! In Forever Young Magazine, writer Carol Patterson has written an excellent article dubbing him "Canada's Real Life Indiana Jones." And Brian said he has no plans of stopping anytime soon!
Honorary Conservation Advisor, Calgary Zoo. Adjunct Assist ant Professor of Anthropology, U of Calgary to name but a few. Check out Brian and his travels on his website: www.goingwild.org