CMHA Presents: Mental Health Minute with Nick Petrella Mild Brain Injury and Mental Illness
About this event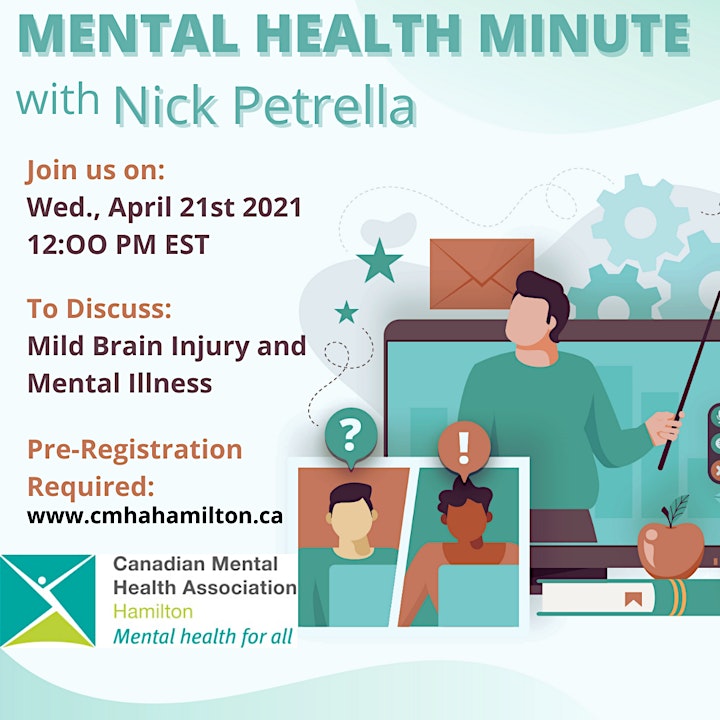 Topic: Mild Brain Injury and Mental Illness
This webinar is designed to explore the relationship between mild brain injuries and the development or progression of mental illnesses in individuals, as well as best practices and treatment options.
Time: Wednesday April 21st at 12:00 PM (Noon) Eastern Standard Time
To pre-register, please visit the CMHA Hamilton website: www.cmhahamilton.ca.
On the CMHA Hamilton website, you can access a link to sign up for the webinar. If you do not receive the registration e-mail right away, please check your junk-mail folder.
For additional information, please e-mail Mikaela Ivanco at: mivanco@cmhahamilton.ca
Please do not e-mail through Eventbrite.