Michael Pszczonak's Exhibition Opening Event on Saturday, November 13 from 2-4pm.
About this event
Join us and Michael Pszczonak as we celebrate his stunning solo exhibition "The Colour of a Window".
The 12 paintings included in "The Colour of a Window" capture the view outside of Michael Pszczonak's large living room window, one painting for each month of the past year.
Conceived of in October 2020, the series records a specific moment in time during the Pandemic when Pszczonak was home with his young son. His son's constant curiosity and interest in describing objects forced Pszczonak to rethink how he describes his surrounding world. The interior and exterior spaces illuminated in the paintings reveal an intimate domesticity and warmth, a space that we are both part of and reflected in.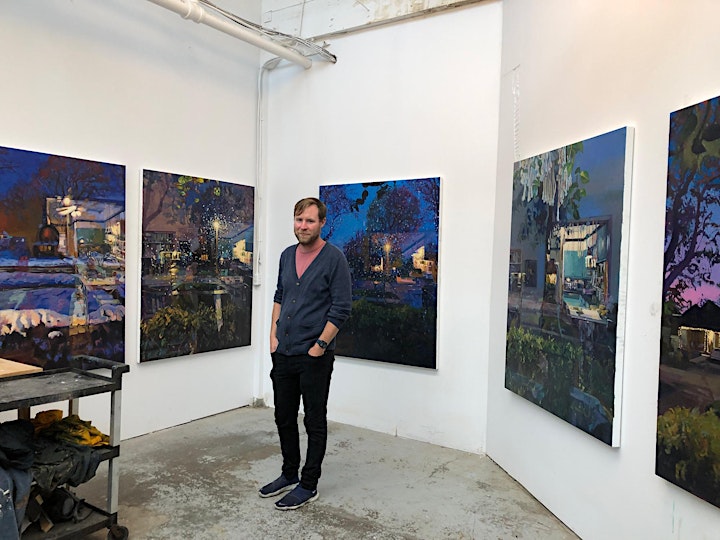 For everyone's safety and comfort, we will be scheduling timed entry to the gallery during the afternoon and limiting the capacity to 25 people.
Proof of vaccination and masks will be mandatory during the event.