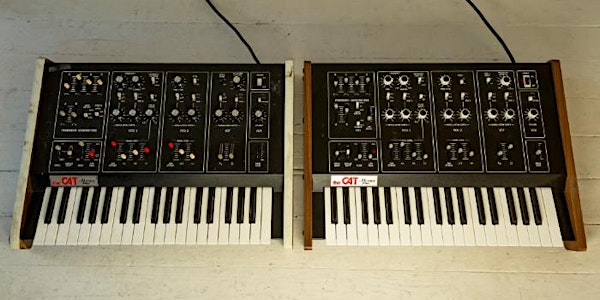 Michael Snow / Mani Mazinani (Synthesizer Duo)
When and where
Location
The Bentway 250 Fort York Boulevard Toronto, ON M5V 3K9 Canada
Description
Starting in 2010, Michael Snow and Mani Mazinani have performed a series of concerts featuring their Octave Cat Analog Synthesizers. They are the only Octave Cat Synthesizer duo in the world.
On October 28, Snoa and Mazinani come to The Bentway for an intimate performance. They will take over The Bentway's shipping containers - which currently house Shift, an audio installation by Sanaz and Mani Mazinani, part of The Bentway's Fall Public Art Exhibition If, But, What If? - for a unique sonic experience.
Both Snow (CCMC) & Mazinani (Gravitons) come from a visual arts and music background, having worked with countless materials, approaches, and forms, they perform together both playing CAT synthesizers. This abrasive yet entrancing duo creates a new language as they dance with each other in what feels like a sonic battle. The grand scope & versatility of synthesis is reduced as both improvisers have all the same tools. The focus becomes their own capacity to create and engage in what often seems like a caustic storm of notes, morphing in mid air.
- Tad Michalak
2:30pm - Event Starts
3:00pm - Performance
Everyone is welcome to join this event!