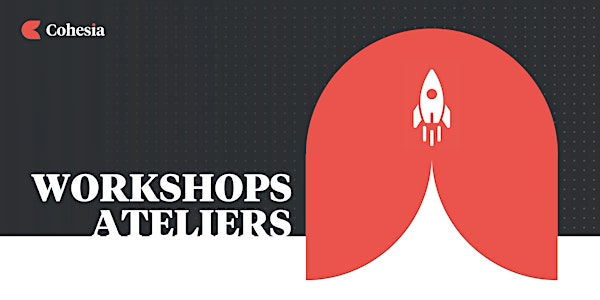 Micro-Inequities in the Workplace / Micro-inéquités sur le lieu du travail
Workshop: Micro-Inequities in the Workplace / Atelier: Micro-inéquités sur le lieu du travail
Refund Policy
Contact the organizer to request a refund.
Eventbrite's fee is nonrefundable.
About this event
Micro-Inequities in the Workplace
A micro-inequity is a behavior, a subtle form of discrimination where a person is singled out, devalued, overlooked, or ignored due to their accent, ethno-racial identity, gender, sexual orientation, religion, socio-economic class, disability, or membership in a minoritized group. Micro-inequities have negative impacts on workplaces and the wellbeing of individuals and communities. In this workshop, participants will have a good understanding of micro-inequities, the way they impact individuals and workplaces, how to identify and respond to such behaviors, and how to implement preventive strategies. Focusing on education as the key to promoting inclusion and respect, the workshop's main objectives to enhance the capacity of participants in addressing and challenging discrimination and inequity include:
Raising awareness around micro-inequities
Support skill development in anti-discrimination to mitigate and intervene in instances of micro-inequities
Promoting inclusive communication skills and service delivery
Leading to new behaviors including reducing discriminatory habits and attitudes
-----------
Micro-inéquités sur le lieu du travail
Une micro-inéquité est un comportement, une forme subtile de discrimination où une personne est distinguée, dévalorisée, négligée ou ignorée en raison de son accent, de son identité ethno-raciale, de son sexe, de son orientation sexuelle, de sa religion, de sa classe socio-économique, de son handicap ou de son appartenance à un groupe minoritaire. Les micro-inéquités ont des répercussions négatives sur les lieux de travail et le bien-être des individus et des communautés. Dans cet atelier, les participants auront une bonne compréhension des micro-inéquités, de leur impact sur les individus et les lieux de travail, de la manière d'identifier et de répondre à de tels comportements, et de la manière de mettre en oeuvre des stratégies de prévention. En mettant l'accent sur l'éducation en tant que clé de la promotion de l'inclusion et du respect, les principaux objectifs de l'atelier pour renforcer la capacité des participants à aborder et à contester la discrimination et l'inéquité sont les suivants:
Sensibilisation aux micro-inéquités,
Soutenir le développement des compétences en matière de lutte contre la discrimination afin d'atténuer et d'intervenir dans les cas de micro-inéquités,
Promouvoir des compétences de communication et de prestation de services inclusives,
Susciter de nouveaux comportements, notamment en réduisant les habitudes et les attitudes discriminatoires.