Description
Together with a merry band of collaborators and tastemakers, Greenbelt Microgreens is hosting a throw down party to celebrate all there is to love about plants, family, community, having fun and always giving back.
Come and taste the magic when chefs Chris Brown, Grant Van Gameren, Bertrand Alépée, Charlotte Langley, Lora Kirk and Brad Long work with such beautiful produce. Sip a basil infused martini, a beer or a glass of wine and then knock back a wheat grass shot while your kids step up to the juice bar, all courtesy of The Martini Club International, Steam Whistle Brewing, Stratus Vineyards and Greenhouse Juice.
The Inaugural Microgreen Mashup has many guests of honour, you of course, our incredible lineup of world-class chefs and mixologists obviously, but on the main stage will be the incredibly delicious, powerfully nutritious and stunningly beautiful microgreens being teased into many different dishes and drinks designed to delight our taste buds, peak our curiosity and have us begging for more.
Watch for hands-on gardening and a microgreen tasting station where the baby greens will be highlighted in their natural glory. Take home a little hit of spring along with all the inspiration you need to make these nutritional powerhouse's a staple in your refrigerator
Continuing with the belief that giving back to the community is a must, all Net profits from The Microgreen Mashup will go towards helping The Stop Community Food Centre in its efforts to increase access to healthy food in a manner that maintains dignity, builds health and community, and challenges inequality.
Come one, come all and celebrate Earth Day weekend at the greenest party in town. We can't wait to see you there.
Our Amazing Chefs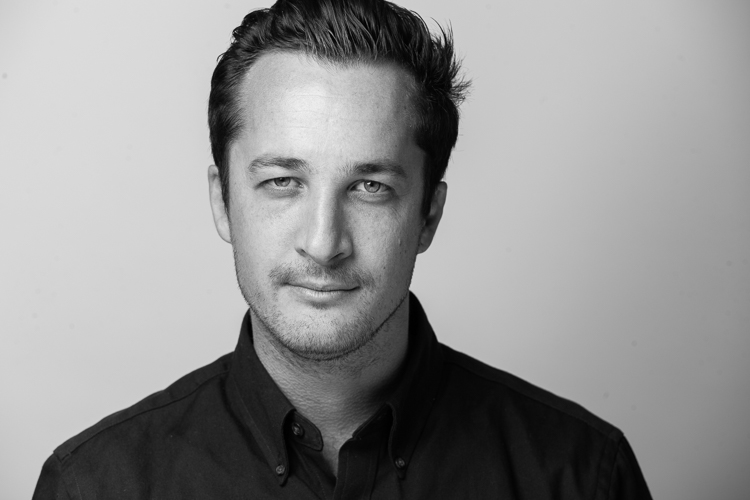 Chef Grant Van Gameren
Grant van Gameren's rise towards one of Canada's most celebrated chefs began shortly after opening the Black Hoof in 2008, which earned the title of 2nd BestNew Restaurant in Canada.
A few years later he traveled to Europe where he became enamored with Spanish culture, prompting him to open Bar Isabel in 2012. Bar Isabel received numerous awards, including Best New Restaurant in Canada.
In 2014, Grant opened his 3rd venue, Bar Raval which quickly secured a spot in the Toronto Top 10 New Restaurants in Canada list.
2016 proved to be a big year as Grant launched El Rey, Pretty Ugly and Harry's in his ongoing quest of expanding his army of staff while creating amazing culinary experiences for the city he calls home.
Delving into a new business venture in Spring 2017 with longtime friend, Chris Brown (formerly of Perigee and Citizen Catering), Grant and Chris have created an elevated and unparalleled catering experience in Toronto with their new catering company, Victor Dries.
Bringing their benchmark of quality directly to your homes and businesses, Victor Dries offers a long-standing adherence to the classic elements of service: graciousness and efficiency, affability and respect. Chefs van Gameren and Brown cook impeccable food with ingredients as superb as their reputation and tenure within Toronto's culinary community.
Named after Chris's father and Grant's family name, Victor Dries takes pride in making your event as unique as you or your company.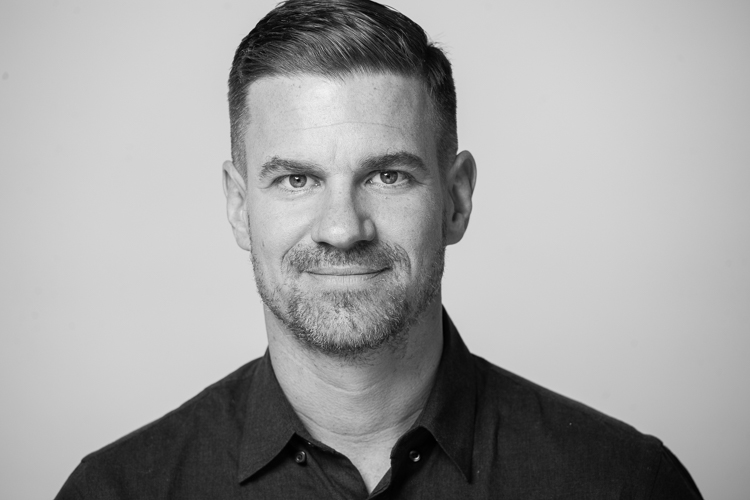 Chef Chris Brown
Chris Brown began his culinary career in some of Toronto's finest dining establishments including, Splendido and Avalon. Chris's desire to further his understanding of the powerful relationship between food, culture and community led him to travel throughout Europe for five years, cooking in Michelin Starred restaurants in Italy and France.
Inspired by the caliber of artisanal gastronomy he experienced abroad, Chris returned to Toronto and took the helm as Executive Chef at Perigee, touted as one of Toronto's top restaurants.
In 2010, Chris's passion for cooking and his determination to fight hunger at a grassroots level led him to establish catering operations at The Stop Community Food Centre, one of Toronto's largest not-for- profit food organizations. This venture ultimately served as the platform from which Chris launched his successful catering operation, Citizen Catering.
With Citizen flourishing, Chris once again partnered with Nick Saul (of Community Food Centre's Canada) to create Chefs for Change, which unites Canada's top chefs in a spectacular dinner series, raising awareness and money to support food-focused organizations that advocate for healthy food for all. Delving into a new business venture in Spring 2017 with longtime friend, Grant van Gameren Brown (Bar Isabel and Bar Raval) Chris and Grant have created an elevated and unparalleled catering experience in Toronto with their new catering company, Victor Dries.
Bringing their benchmark of quality directly to your homes and businesses, Victor Dries offers a long-standing adherence to the classic elements of service: graciousness and efficiency, affability and respect. Chefs Brown and van Gameren cook impeccable food with ingredients as superb as their reputation and tenure within Toronto's culinary community. Named after Chris's father and Grant's family name, Victor Dries takes pride in making your event as unique as you or your company.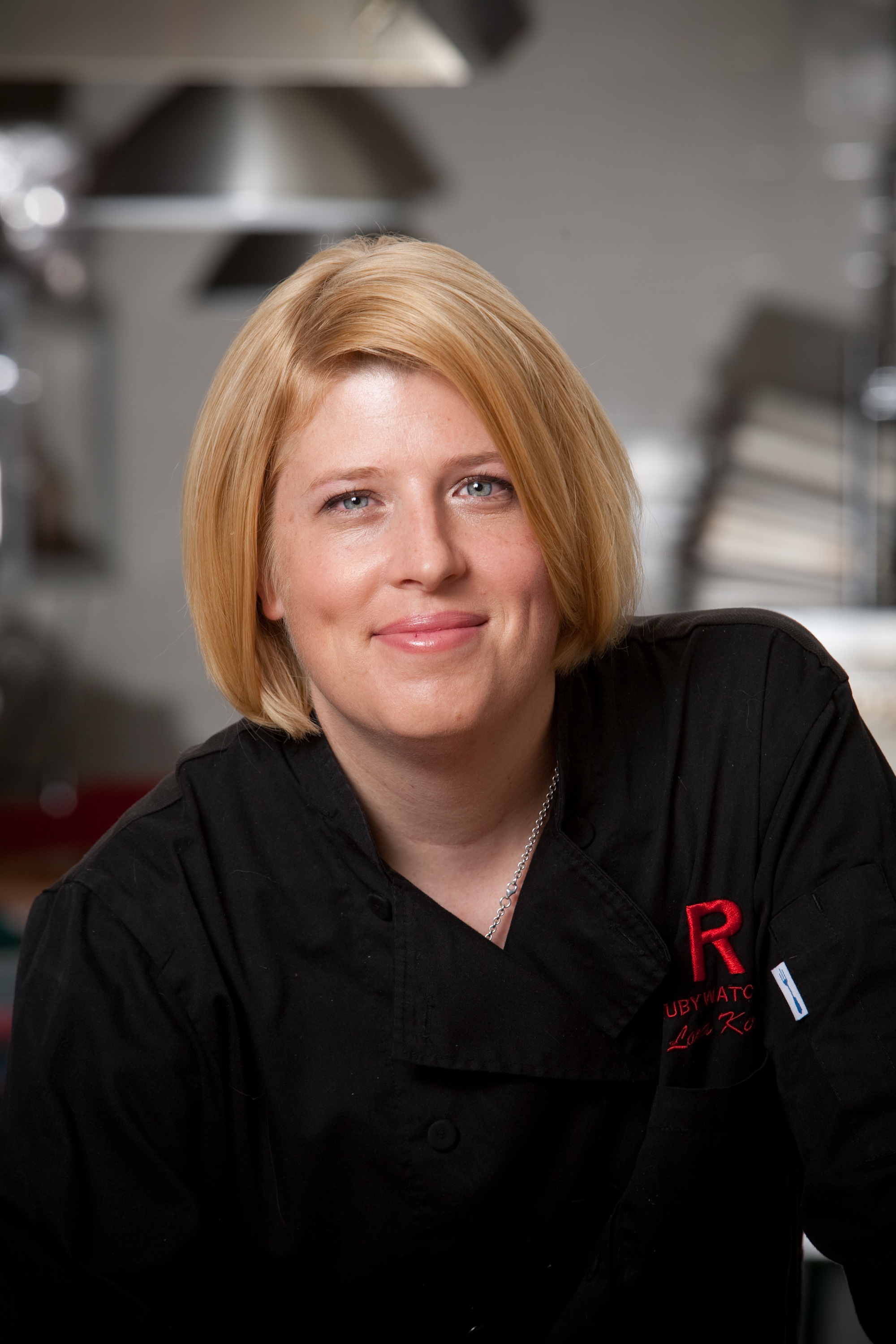 Chef Lora Kirk
Lora Kirk is regarded as one of Canada's leading chefs with over 15 years of international culinary experience. While growing up in Peterborough, Ontario, Lora was greatly influenced by working on her grandparent's farm and it was there that Lora learned the importance of supporting local farmers and growers. She then set out to pursue her dream of becoming a professional chef. Chef Kirk graduated from Algonquin College's culinary program and soon after moved to London, England. She gained her culinary strength and knowledge by working with renowned Chefs, Gordon Ramsey and Angela Hartnett at the famous Connaught Hotel for three years.
Chef Kirk continued to shine in the industry as an innovating chef and took on her next position as Truffle's Chef at the Four Seasons Hotel in Toronto. Chef Kirk received tremendous media attention and awards under her leadership, including the Five Diamond award for two consecutive years, four stars in Toronto Life. Other awards received include the OHI Top 30 Under 30 Award, Nine of Dine Award 2010. Chef Lora was invited to cook at the James Beard House in New York and in Kitchen Stadium on Iron Chef America.
Chef Lora continued her culinary journey and moved to New York City to take over the kitchen at Allen and Delancey as Chef de Cuisine. Chef Kirk received the Top 10 New Restaurants award in the New York Times and a very prestigious Michelin Star for her talents. Chef Kirk then went on to run the kitchens at the SOHO House, New York.
Chef Kirk returned home to Canada in 2010. She has become one of the most high-profile women chefs in the country. Chef Kirk now shares her talents, fine culinary acumen and expertise as Chef of Ruby Watchco in Toronto. Going back to her roots and passion for cooking, Chef Kirk is an advocate for supporting local farmers and growers, those who give top chefs the best quality products to cook with. Locally grown, harvested and raised, cooked to perfection with heart.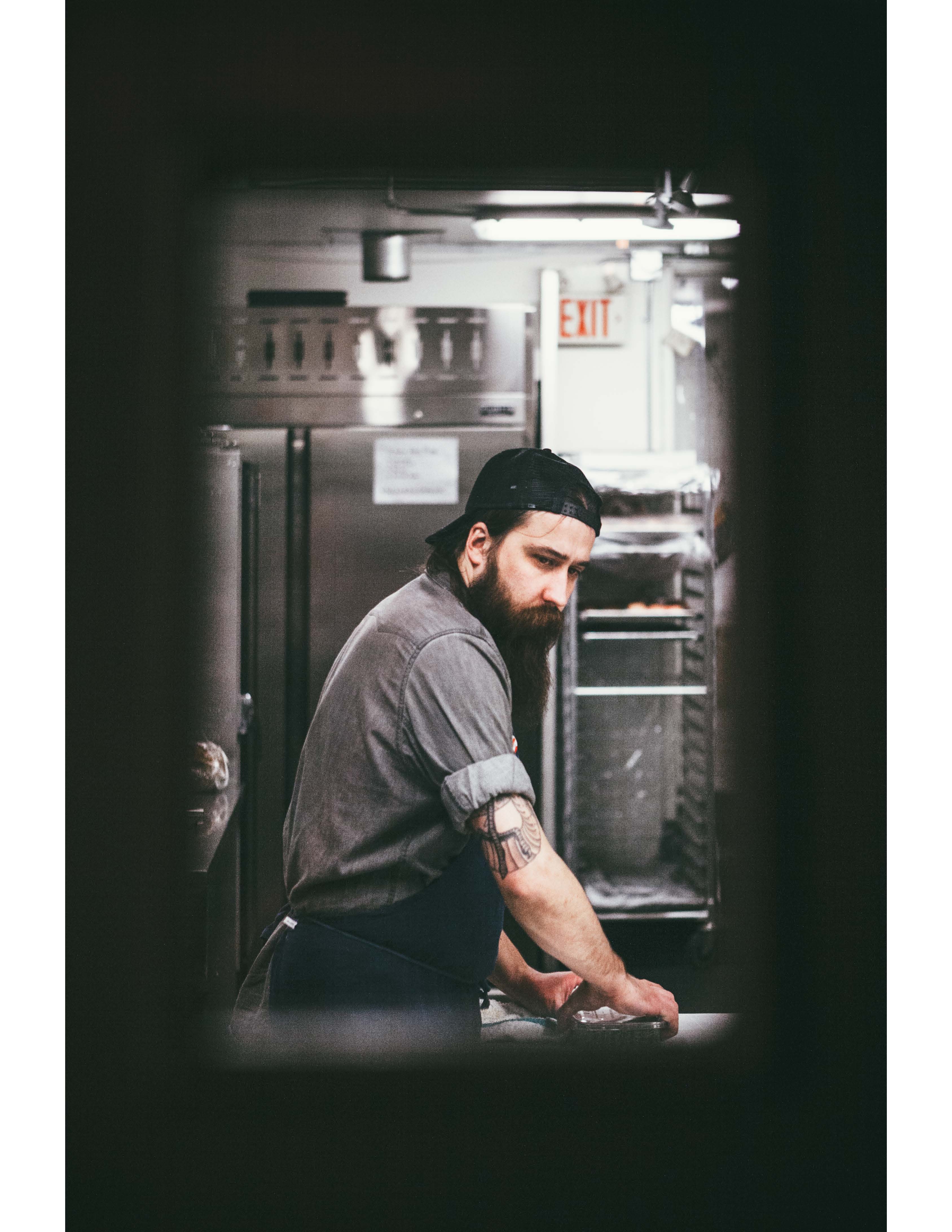 Chef Bertrand Alépée
Renowned for his classical French techniques and pastry strengths, Bertrand Alépée trained under Master Chefs such as Guy Savoy and Alain Ducasse. Bertrand was the co-owner and co-executive Chef of the acclaimed "Amuse-Bouche Restaurant" for 5 successful years. He is currently the executive Chef and owner of "The Tempered Room" Pâtisserie & Catering.
He is also one of the co-founder and member of "The Group of Seven Chefs".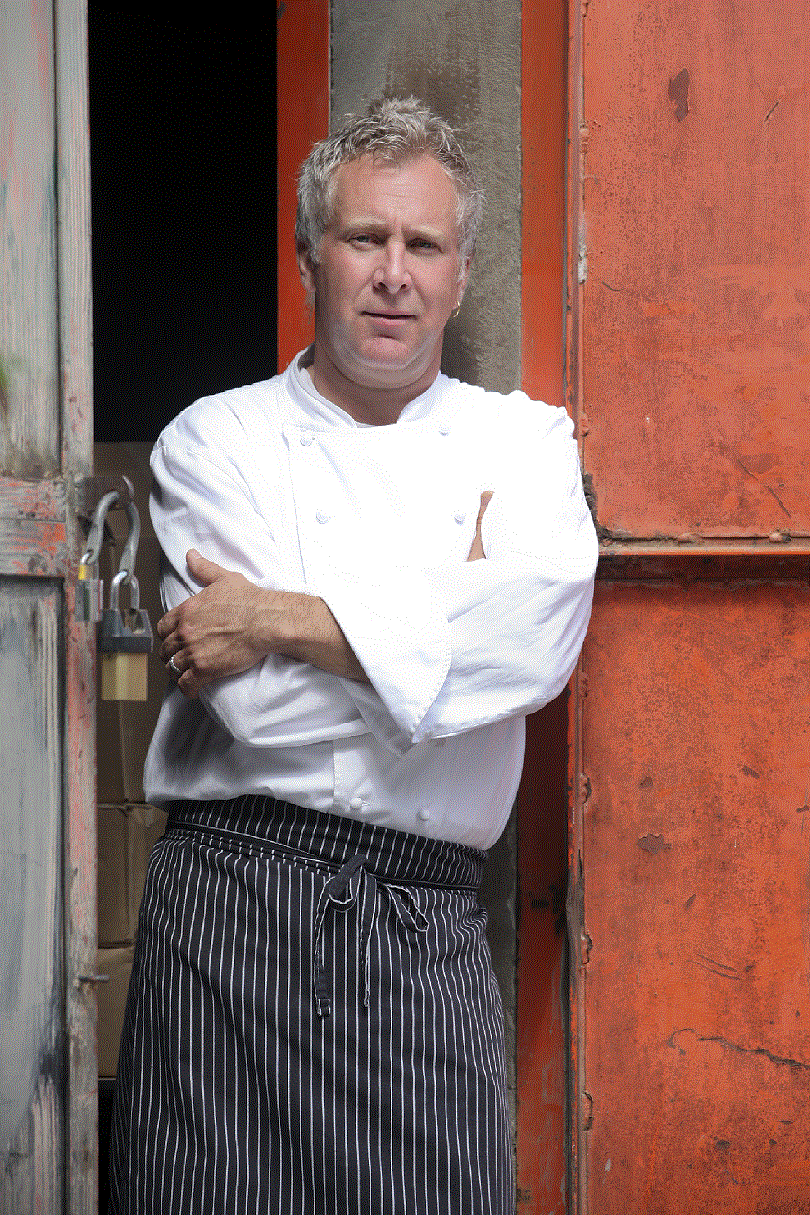 Chef Brad Long
A renowned Canadian chef with a career spanning over 30 years, Brad Long is a pioneer in advocating ethical, local, organic, and sustainable practices from dirt to dish and a strong, vocal leader in the national food scene. Long is currently chef and owner of Café Belong and Belong Catering, where his understanding of food is reflected in the fresh, delicious fare he procures and serves every day. Long's earlier accomplishments range from rebuilding the food and beverage program at the CN Tower to creating the culinary programs for the Air Canada Centre and one of Toronto's finest dining rooms, The Platinum Club, as well as building a world street food program for Toronto FC's BMO Field. As an experienced executive manager and leader, Long is often sought after to share his knowledge and passion for good food. His humour and expertise was tapped as co-host of Food Network's hit show Restaurant Makeover. Born and raised in the lakeside community of Port Dover, Ontario, eating locally grown food as a simple fact of family life, Long never strays from his deeply rooted belief that "Food is fuel, food is medicine, food is love."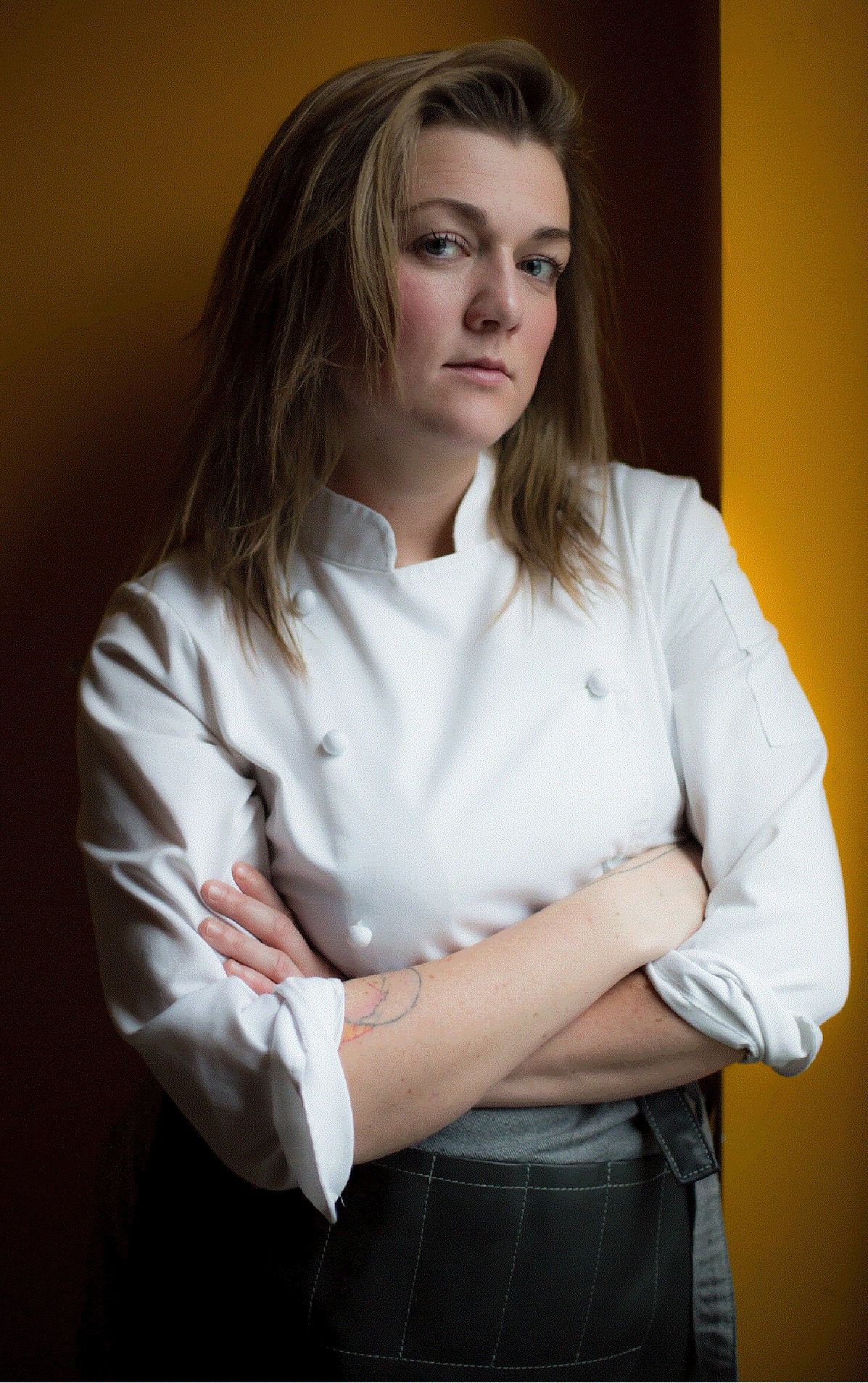 Chef Charlotte Langley
PEI Native Chef Charlotte Langley is often identified by her cabal as "Maritime Chic". She cultivates the essence of the Maritimes in all the work she does. Her East Coast hospitality is absolutely magnetic, pulling farmers, clients, & restaurateurs alike across provinces to come knocking on her door. And if you ask Charlotte to tell you about herself she'd humbly reply that she loves to cook and laugh. But Langley's biggest passion is sharing her favorite foods with as many mouths as possible. Upon tracking Charlotte's experience, it is a certainty that the mouths are many, & more to come. Charlotte has over 10 years of practice as a chef & culinarian, and in that time has forged a reputation for herself as a creative multi tasker utterly dedicated to the art and craft of cooking.
It was during her time in Culinary School (Culinary Institute of Canada PEI) that Charlotte found her dream and quickly became obsessed with the idea of becoming a chef. Chefs have the opportunity to make great choices for people. They have the opportunity to serve delicious, nurturing, & inspired dishes that come directly from a fish monger, farmer or friend. Langley also believes that Chefs don't have to take themselves too seriously. It's a privilege and a passion, but for Charlotte it's also an opportunity for her to play with her food.
Charlotte takes her cues from the ingredients- fresh, local, seasonal and delicious. She handles them with respect and reverence, priding herself on the ability to go into a fridge and create something remarkable with what's available. She calls it "urban-dweller foraging" (the name is a work in progress). Chef Charlotte's creations are bright, strong and imaginative. She has the vision, the personality and the skills to tell you a story or to simply make you feel at home with 'Smores in Can' or her signature Seafood Chowder (accompanied by her Grandmother's biscuits).
Turn ons: Kindness, jokes, seafood with cheese, milk, local sources, fish, health & wellness, whiskey, laughing, sleeping, working hard, classical music, fresh food, gardening, hugs, a huge cold smoked steak with a wedge salad, caring about others, kissing…
Turn offs: Food waste, people who lack integrity, not living close to the ocean, people who are mean, people that are jerks.
Langley's been thinking about opening her own restaurant for some time now, and one day she'll invite us (you). She's still figuring that out, so in the meantime, she plays…
Our Sponsors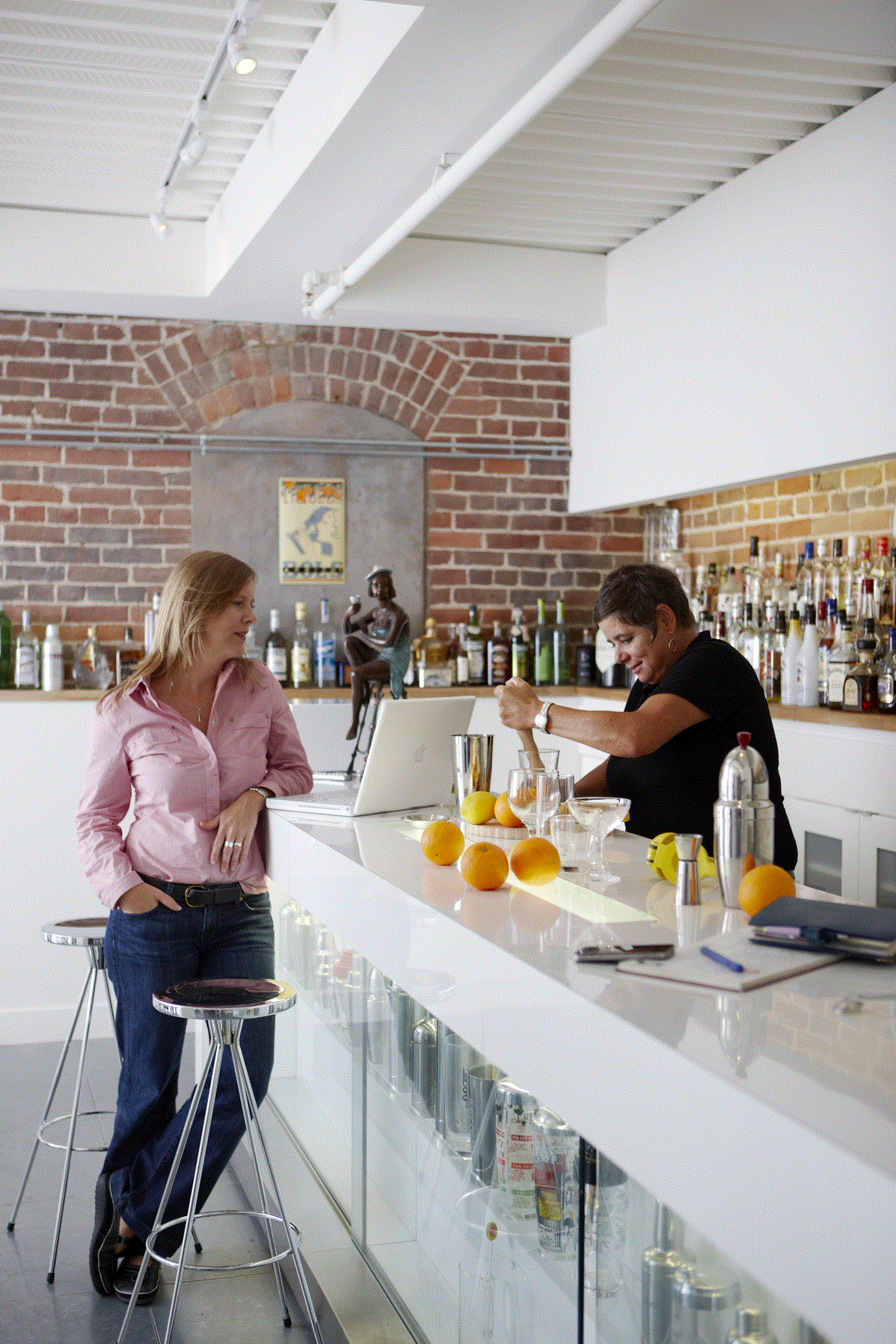 The Martini Club
The Martini Club International Inc. is the most innovative and influential beverage alcohol consultancy group in North America. As co-founders, Michelle Hunt and Laura Panter have been at the forefront of the beverage industry since 1996. Experts in mixology, cocktail design, spirit trends and brand identity, Michelle and Laura and their team have traveled throughout North America, the Caribbean and Europe designing bar programs and cocktail menus, educating bartenders, and assisting in the creation of new brands.
With their excellent reputation and endless ideas, The Martini Club assists suppliers in the creation, marketing and launching of new brands to the North American market. Focus groups, research, trend forecasting, flavour profiling and event management, paired with cutting-edge cocktail design make The Martini Club a one-stop-shop for company's looking to make an impression in this increasingly savvy consumer market. Their annual Top Ten Trends Report, first released in January 2006, has become an essential tool for liquor companies, communication, and marketing firms in understanding the trajectory of trends over the coming twelve months.
In 1997, The Martini Club created a guide of 101 Martini recipes which was distributed in LCBO stores throughout Canada, and to date there are three million in print. Its success was so widespread that The Martini Club created the Martini 201 guide, as well as a Cocktail 101, Caesars 101, and the innovative Infusions 101 and Margarita Mania. They regularly create cocktails for National news publications and they pen countless articles for trade and consumer magazines. They have also been featured in, and written articles for Toronto Life Magazine, Flare Magazine, Homemakers Magazine, The National Post, The Globe & Mail and Toronto Special Events Magazine, Wish, Cottage Life and House and Home Magazine. The Toronto International Film Festival works with The Martini Club, entertaining some of Hollywood's biggest celebrities. CITY TV, CTV, Roots, Grosvenor Park, Mongrel Media, ClubLink, Alliance Atlantis, Colin Cowie Lifestyle, Indigo Books and Sony Entertainment have all utilized The Martini Club's unique themed cocktails to enhance their special events.
Their incredible energy and enthusiasm for the business is evident and imbues a sense of excitement throughout their entire organization. The Martini Club customizes training programs, covering everything from mixology to product knowledge; service excellence to bar design and product recommendations. Michelle and Laura have presented to trade shows across America, as well as training the Product Knowledge Consultants in liquor boards across Canada, designing custom cocktail menus and training programs for Prime Restaurants, CARA Foods, Sir Corp Restaurant Group, Brinker, Landry's and Delaware North USA, liquor companies including Diageo, Pernod-Ricard, Remy Cointreau, Moet Hennessy and staff at over five hundred bars, hotels and restaurants across North America. In 2015 alone, The Martini Club signed the top selling cocktail at five National chain restaurants, generating hundreds of thousands of dollars for those organizations. They also used their expertise to write the first ever Advanced Beverage Management program for George Brown College in Toronto, which had its first graduating class in Spring 2016.
The Martini Club International regularly consults to event planners, caterers, media companies and TV shows alike. Their lively concoctions and uniquely fun and professional approach has seen them as guests on numerous TV shows, including Entertainment Tonight, HGTV's "Designer Guys", the Food Network Canada's "Partydish" CTV, CityLine, CBC TV, CBC Radio, CITY TV's "Breakfast Television", The Life Network and The Mike Bullard Show. Their cocktail podcasts, produced in conjunction with the LCBO in the summer of 2007, ousted Jamie Oliver from the number one spot on iTunes, and remained on the charts for months. Their growing profile in the North American marketplace culminated in their producing the first ever North American Drinks Show which launched in Toronto in 2004. The show drew International press and over six thousand guests as the first ever interactive, consumer-based cocktail event, featuring over one hundred custom designed cocktails. After twenty years of expertise, The Martini Club continues to set the standard in the world of beverage alcohol.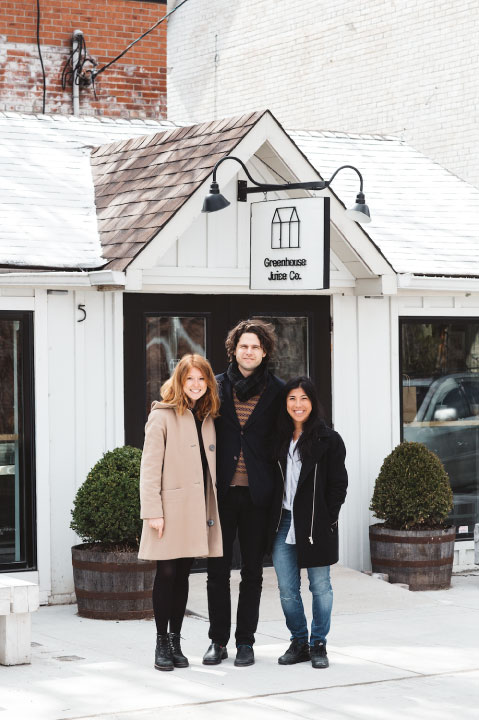 Greenhouse Juice
Greenhouse is a proudly Canadian company. Our mission is to offer widespread, sustainable access to plant-based nutrition of the highest quality.
Our project is to make life-enhancing products, to delight palates, to build inspiring spaces, and to broaden perspectives.
Our promise is to be a welcoming and inclusive community, to anticipate needs before they are voiced, and to treat everyone with thoughtfulness and respect.
Our goal is to make it simple to savour the present while looking out for a healthy future—ours, and that of our planet.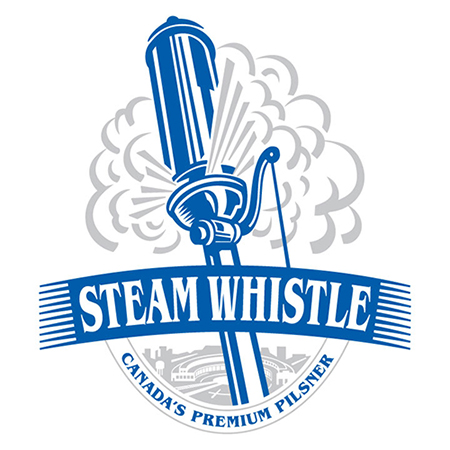 Steam Whistle
Steam Whistle is an independent Canadian Brewery that has a singular focus of producing one exceptional beer, a pilsner, that can compete with the best in the world

Stratus Vineyards
Located in the historic town of Niagara-on-the-Lake, Stratus Vineyards is a gravity flow winery, distinguished by its LEED-certified facility, its commitment to sustainability and wines of outstanding quality.
The winery, like our signature assemblage wines, is a composition – a whole greater than the sum of its parts. On their own, the individual elements are distinctly unique – a diversely planted vineyard with unusually rich soil; a sustainable facility that unites tradition and science to serve the winemaker's art; and a retail gallery with adjoining tasting rooms that are both chic and welcoming. Working together, they create wines and experiences that are truly memorable.
And last but definitely not least, a big thank you to Geary House for providing an unbelievable venue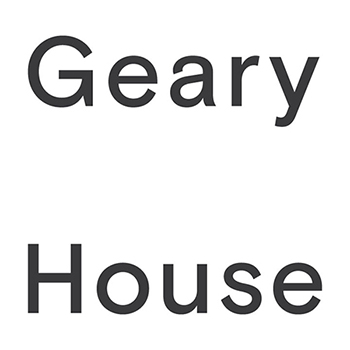 Geary House
An amazing 1435 sq. ft. newly renovated studio space, with private washroom, fully equipped kitchen, coffee bar and basic photography equipment (C-stands, apple boxes, sandbags, V- flats, extension cords).

The studio has a spacious layout with a wall of west facing windows and beautiful polished concrete floors. One private parking spot is included, as well as all day unpaid street parking. The studio is equipped with WIFI, Mac computer, Sonos sound system, Spotify account, steamer, iron, clothing racks, folding tables, and a shooting surface.

The studio is located within Geary House, which also houses The Props (theprops.ca) a tabletop rental business.