Microsoft Teams Update & "Ask Me Anything" Session with Michael LaMontagne
Join Michael LaMontagne for an interactive session around Microsoft Teams impactful end user and administrative changes.
About this event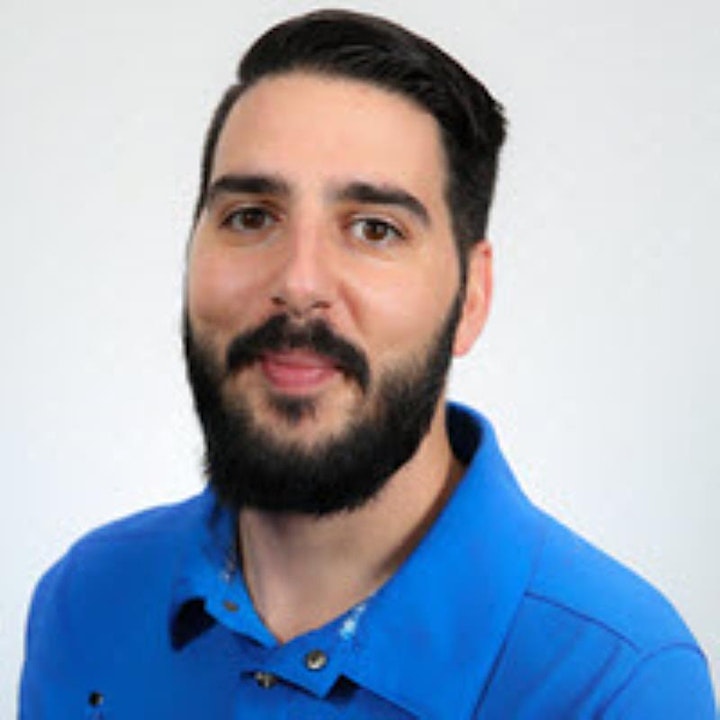 Microsoft Teams Update and "Ask Me Anything" (about Teams) Session
Join us for a lively, interactive ONLINE session presented by Michael LaMontagne.
ABOUT OUR EVENT
You're invited to join us for an interactive ONLINE session around Microsoft Teams impactful end user and administrative changes. These features are large enough they would require changes to end-user training or management procedures.
Don't forget to bring your burning Teams questions. We will end the evening with an AMA ("Ask Michael Anything" about Teams) session.
ABOUT OUR PRESENTER
Michael LaMontagne is a Microsoft Teams Principal Architect and a 7-time awarded Microsoft MVP for Office Apps and Services. Michael is a member of the O365Eh! Podcast (http://o365eh.com).
Michael's focus is bridging Professional Services, Product and Innovation while working closely with Microsoft's Product Groups via Technology Adoption Programs (TAP), MVP, DnA and Elite Programs.
In his spare time, Michael dabbles in development around Azure Services, Bots, IoT, Graph, Microsoft Flow, PowerShell and is a father of three children under eight.
EVENT DETAILS
Note: To encourage members and guests to register early for this event we're offering Early-Bird Registration Incentives:
Door Prize Draw: From all early-bird attendees who actually check-in for the event and are still online at the end, there will be a draw for a $50 Gift Card, donated by True North Group.
These incentives are intended to help CIC members and guests support businesses during the CovID-19 pandemic. So, what's the catch, you ask? To qualify for this Early-Bird Registration Incentive, you must register via Eventbrite by 5:00 pm MDT on Friday Sept 11 2020.
You must register via Eventbrite to attend this virtual event and qualify for the Early-Bird registration draw. Registration links for the virtual event will only be sent to those registered. Registrations will NOT be accepted after 12:00 Noon on Tuesday Sept 15th (i.e. No latecomers allowed!)
Date: Tuesday Sept 15 2020
Time: 6:00 PM - 8:00 PM (Presentation will commence at 6:30 pm)
Place: This is an online/virtual event.
Cost: Current CIC Members: FREE
Guests & Future CIC Members: $20.00 (Credited to CIC Dues if you join within 30 days)
ABOUT OUR SPONSORS
Platinum Sponsor
Microsoft Canada
Established in 1985, Microsoft Canada Inc. is the Canadian subsidiary of Microsoft Corp. (Nasdaq "MSFT"), the worldwide leader in software, services and solutions that help people and businesses realize their full potential.
Recognized as one of Canada's Great Places to Work, Microsoft Canada Inc. provides nationwide sales, marketing, consulting and local support services. Headquartered in Mississauga, Microsoft Canada has nine regional offices across the country dedicated to empowering people through great software. Microsoft Canada is a creative workplace which attracts the best and brightest talent in the IT industry who bring an ever evolving vision of the future to reality.
Microsoft software helps businesses and consumers to reach their full potential, however they define it. Woven throughout daily life, whether it be work or play, Microsoft technologies flourish when they get into the hands of millions of Canadian partners and customers enabling innovation often in new ways.
Microsoft Canada is equally passionate about committing to Canadian communities. Since its inception, Microsoft Canada has had a corporate giving philosophy that goes beyond financial donations to champion inventive forms of philanthropy. For more information on how Microsoft Canada has joined forces with organizations across Canada to make a difference and invest in local communities visit microsoft.ca/citizenship.
New for 2020 - As a registered not-for-profit association, CIC has met the qualification requirements for discounted and donated Microsoft software distributed through TechSoup Canada. Microsoft has donated 10 Office 365 Business Premium subscriptions plus 25 Office 365 E1 subscriptions for CIC's internal use. This software is used by CIC for operational and administrative purposes.
Gold Sponsor
CIP Office Technology
CIP Office Technology is a Calgary based technology company.
CIP is Canada's largest Sharp copier and Aquos video conferencing sales and servicing dealer. We are also Western Canada's largest HP DesignJet solution provider, a Lexmark Premier BSD and Avaya Platinum Certified Telephony Partner.
CIP is well known for providing industry leading managed print services, telephony, and smart office consultation. With our large roster of factory certified technicians, we deliver, install and support MFP copier equipment, telephony, office collaboration tools nationwide.
CIP are the digital smart office experts. Our internal enterprise utilizes the most cost effective and strategic communication, collaboration, and workflow systems. Let us show you how we enhance our productivity and workspace efficiencies so you can too.
Silver Sponsors
iTech Calgary Conference 2020
iTech is Canada's leading portfolio of IT technology conferences and exhibitions focusing on Infrastructure, Cloud, Security, Data Centre, Virtualization & Mobility.
At iTech you will have the opportunity to; discover new cutting edge products & services, network & meet new people in the industry, stay up-to-date on the latest technology trends, see technology in action through live demonstrations, attend conference seminar sessions, research information to enhance your IT strategy, enjoy this Local event right in your backyard!
CIC Members are eligible to receive free VIP conference registrations valued at $99.
True North Group Inc
True North Group Inc. provides Canadian integrated cloud, managed IT and security services as well as professional IT consulting services to small and mid-market enterprises.
True North Group provides door prizes at many events as well as contributions toward CIC's operational funding.
IBM Canada
In 2017, IBM was 100 years old in Canada. This century has been driven by innovation that matters to our clients, our people, our country and the world. We are proud to be part of a company that has dedicated a century to finding solutions to contemporary challenges with a vision of the future. Innovation, transformation, and pioneering have always been part of our culture. This second century of IBM will continue to change the world.
IBM provides CIC with free meeting space for our monthly in-person events.
Organizer of Microsoft Teams Update & "Ask Me Anything" Session with Michael LaMontagne
About us:
The Calgary IT Pro Community Association ["CIC"] is a registered not-for-profit society incorporated April 28 2008 under the Alberta Societies Act.
Purpose
The purpose of the Calgary IT Professional Community Association ["CIC"] is to provide information technology professionals and consultants in Southern Alberta with opportunities for professional development, social networking and sharing knowledge with peers in a non-competitive environment.
Vision
Our vision is to become the leading IT professional user group community in Canada
Mission
Our mission is to present quality technical programs, offer unique special-interest groups for technical and business practice areas, cultivate strategic partnerships with leading vendors and encourage active member participation through volunteer engagement and social interaction opportunities.
Values
Our values hinge on honesty, integrity and trust in everything we do. Our members strive to honour every commitment they make to the best of their ability and to meet or exceed expectations when delivering on those commitments.
We value balance in one's work, family and community – providing good service and expertise for fair compensation so that families are supported and nurtured and our communities are enriched through the work and volunteer efforts of our members.
Membership Information:
Membership in CIC is open to anyone interested in joining and contributing to the organization. Regular meetings are usually held on the 3rd Tuesday of each month. You are encouraged to attend and participate actively.
Membership dues for 2020:
Regular Members: $120 (Jan 01 – Dec 31) [$10/mo to Dec 31 for new regular members joining mid-year]
Students w/ ID: $24* (Jan 01 – Dec 31) [$2/mo to Dec 31 for new student members joining mid-year]
* Valid Student ID required at time of application.