Middle School Best Practice-Colleen & Gordie Howe Middle: Inquiry-This is Howe We Do It!

Friday, 22 September 2017 from 7:30 AM to 2:30 PM (PDT)
Event Details
---
  AbbySchools
 Middle School Best Practice Conference: 
Inquiry-This is Howe We Do It!

Friday, September 22, 2017
Colleen & Gordie Howe Middle School  
*Sessions are available for All K-12 Educators
---
Keynote Presentation: HoweTo Create 19th Century Classrooms
No, that's not a misprint. Technology presents schools with some interesting opportunities and challenges. There are mixed and sometimes competing ideas on the role it might play in learning. At its core, learning is social and a human experience. Howe might technology be used to make us more empowered, more creative, more social and more human? I don't have all the answers but a few ideas that we can explore together!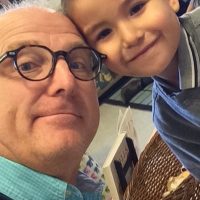 Keynote Speaker: Dean Shareski  
Read more on Dean at:  http://middleschooleducators.com/
Since late 2004 I've been immersed in understanding what the Read/Write Web is all about and how the new shape of knowledge changes how we all learn. I believe teachers and students ought to use technology to connect ideas and learners in safe, relevant, authentic ways to answer questions, share ideas and develop community. Learning can be, and should be, fun and personal. I was fortunate to be awarded the 2010 ISTE Award for Outstanding Leadership in Technology and Education. This honor is mostly a reflection of the great people I work with both within my school division and beyond. My greatest asset is that I know smart people and how to find them.
Also Featured: DiscoveryEd ScienceTechBook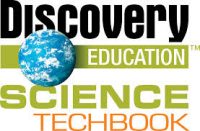 Science Techbook helps teachers transform their instruction with a simple-to-use, highly interactive program that integrates multimedia resources including video, audio, text, and interactives. Hands-on activities, virtual labs, and technology-enhanced formative assessment provide a rich and engaging learning experience for students. Science Techbook works on any device and can be implemented in a variety of instructional setings. Check it out here
Contact your Principal to get access to this excellent resource.
---
Registration:
Session Information may be found here:  http://middleschooleducators.com/    
Before registering, please take a moment to review the workshop descriptions at the link above, then sign up by checking your selection(s). You will receive a confirmation e-mail for your registration. 
Shape of the Day:
7:45-8:30:  Registration & Continental Breakfast - Foyer                                                             
8:30-9:15:  Welcome and Remarks/Band Presentation - Gym
9:15-10:15:  Keynote Speaker: Dean Shareski  
10:15-10:30:  Break - Coffee/Tea in the Foyer
10:30-12:00:  Morning Session A (select on registration)
12:00-1:00:  Lunch Break – Food Trucks & Gym**                                                                              
1:00-02:15:  Afternoon Session B (select on registration)
2:15:  Draw for Canuck Tickets!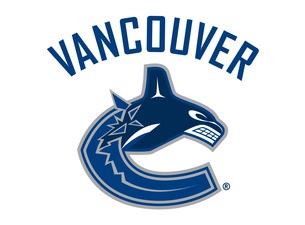 FAQ's:
Do I have to bring my printed ticket to the event? 

 Not necessary - but be sure to check in and pick up your name tag and lunch ticket.

What are my parking options for the event?

  Please park in the MRC Sport Complex parking lot, immediately East of the school, or at WJ Mouat Secondary (there is a walking path to Howe Middle). Please do not park in the MRC main lot. Parking at Howe Middle will be reserved for staff and presenters only – thank you.

What about breakfast?

  Enjoy a Continental breakfast with Coffee and Tea from 7:45 AM.

Will bottled water be available? 

No, remember to bring your water bottle 

 

What's happening for lunch? **Food Trucks were a hit last year and have returned for an encore performance! Trucks will be on site serving Burgers & Fries (including Beef, Chicken, and Veggie options), Crepes (Savory and Sweet) and Poutine (with Beef or Chicken topper)

Door Prize…?  

Yes, there will be a draw for a pair of Canucks Tickets at 2:15 pm. Winner must be in the building!

Where can I contact the organizer with any questions?

  Registration:Susan Green, 

susan_green@sd34.bc.ca

  Conference details: Dexter Horton, Principal, C & G Howe Middle School: 

dexter_horton

@sd34.bc.c

aChicken
When & Where

Colleen & Gordie Howe Middle School
3174 Clearbrook Road
Abbotsford, BC V2T 4N6
Canada

Friday, 22 September 2017 from 7:30 AM to 2:30 PM (PDT)
Add to my calendar