Middle School Conference: Innovation & Inquiry: Integrating the New Curriculum Into Middle Schools

Friday, 29 April 2016 from 8:00 AM to 3:00 PM (PDT)
Event Details
---
Hosted by:
Eugene Reimer Middle School &
Abbotsford School of Integrated Arts (ASIA Sumas Mountain)
Innovation & Inquiry: 
Integrating the New Curriculum
into Middle Schools 
April 29, 2016
 Location:  Eugene Reimer Middle School
For: Middle School Teachers and Teaching Support Staff

 
Keynote Speakers - Myron Dueck
Myron Dueck is a vice-principal, teacher and author in SD 67 in British Columbia, Canada. Hehas previously taught in Manitoba and the South Island of New Zealand. Over the past 17 years of teaching, Myron has experience in a variety of subjects ranging from grades 4 to 12. Beginning in 2006, Myron developed a number of assessment and grading systems with his senior classes in which students have greater opportunity to show what they know and adapt to the feedback they receive. As a teaching and administrative leader, Myron has been a part of district work groups and school assessment committees that have further broadened his access to innovative steps taken by others. Through speaking of his experiences and showing a variety of student-friendly assessment procedures, Myron has visited many school districts and conferences across North America and Europe. Myron has twice been published in EL Magazine. His best-selling book, Grading Smarter, Not Harder –Assessment Strategies that Motivate Kids and Help Them Learn was released by ASCD in July 2014.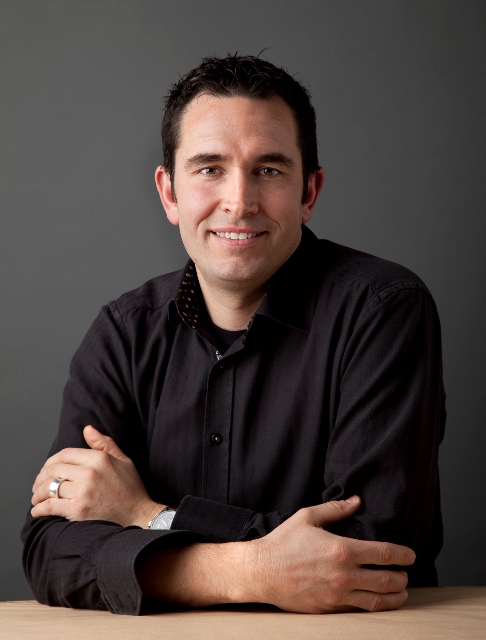 ---
Registration:
Before registering, please take a moment to review the workshop descriptions, keynote bio, and lunch menu:
 Click here for the Workshop Descriptions:  http://middleschooleducators.com/
Format:  There are two Options to choose from for your morning.  Option A includes a main Conference Session and two Ed Camps. Option B is one session.  All will participate in a School Sessionn around New Curriculum 2016-2017: "Next Steps" or "Burning Issues".
 Register by putting a checkk mark beside your selections, and you will receive a confirmation e-mail confirming registration.  We look forward to seeing you on April 29th, thank you for participating!  
Shape of the Day:  
7:30-8:20 AM:  Arrival, registration & breakfast  
8:20-9:45 AM:  (Gym=Rm 177) Introductions and Welcome: Keynote – Myron Dueck
10:55-11:10 AM: Break - Lobby/Gym
Confernce Option A - (Chosse your 3 sessions)
     9:55-10:55 AM:  Conference Session (choose from #1-20 60 minutes)
     11:10-11:35 AM:  Ed Camp One (25 minutes)
     11:40-12:05 PM:  Ed Camp Two (25 minutes)
Conference Option B -(Choose the one session):
     9:55 - 12:05 PM Science World  Presentation - Library
12:10-1:05 PM PM:  Lunch - Eleni's - Buffet in Lobby, Gym to eat
1:10-2:30 PM:  Choose School Session (80 minutes) 
Thank you to our caterers, Elenis Restaurant http://www.elenisrestaurant.ca/
---
FAQs:
What should I bring? Please bring a personal, refillable water bottle as no pre-bottled water will be available. 
What are my parking options for the event?  Please park in the upper or lower parking lot of Rick Hansen Secondary.  Parking at Reimer Middle will be reserved for staff and presenters only – thank you.  There are a few parking spots on Townline Rd. that are available.  We do not recommend parking on Firhill Dr. due to ongoing construction.
Where can I contact the organizer with any questions?  
Registration Questions:
Susan Green in Angus MacKay. Assistant Superintendent's Office - 604-859-4891 local 1233 susan_green@sd34.bc.ca;  
Conference details: 
Reg Gabriel, Principal, Eugene Reimer Middle School    reg_gabriel@sd34.bc.ca or marlene_funk@sd34.bc.ca or Nerlap_sidhu@sd34.bc.ca
Do I need to bring my printed ticket to the event? Not necessary - please check in at the registration table on arrival. 
When & Where

Eugene Reimer Middle School
433 Firhill Drive
V2T 6X6
Canada

Friday, 29 April 2016 from 8:00 AM to 3:00 PM (PDT)
Add to my calendar