Description
present
Migration, Mission and
Multiplication Movements
Dr. Santos will share how he came to Canada as a missionary church planter and in seven years saw God multiply his ministry by planting 6 churches in the Canadian multicultural context- 3 in Toronto, 1 in Winnipeg, 1 in Calgary and 1 in Vancouver. His story highlights how God's Kingdom can be advanced when we are willing to "join in collaborate partnerships with a denomination and seminary".
Session Details
Breakfast - 9:00 am
Session- 10:00 am - 12:00 pm
Cost
Free
Speaker Profiles
Dr. Narry Santos
Vice President of Evangelical Missiological Society
Dr. Narry Santos is part-time Senior Pastor of Greenhills Christian Fellowship (GCF) Peel and GCF York. He recently planted Saddleback South Manila and served as its pastor for three years. Before Saddleback Church, he ministered at GCF in different pastoral responsibilities for 20 years, including helping plant six churches in Canada and four in the Philippines. He also served as Adjunct Professor in Diaspora Missiology at Tyndale Seminary.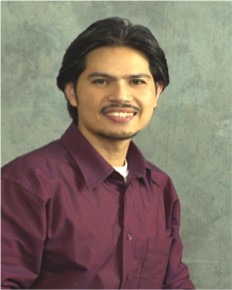 ---

Dr. Robert Cousins
Director of Tyndale Intercultural Ministries Centre
Dr. Robert Cousins was born and raised in Northern Ireland and later immigrated to Canada. Robert graduated from Ontario Bible College. He and his wife Sheila served as missionaries in East Africa for 12 years. Robert is presently Director of Tyndale Intercultural Ministries Centre (TIM Centre) seeking to engage and encourage multicultural leaders in global missions.