Migration, Mission & Multiplication Movements

Wednesday, 21 June 2017 from 7:00 PM to 9:00 PM (PDT)
Event Details
Lausanne Movement Canada & Evangelical Missiological Society

An evening with Dr. Narry Santos & Dr. Robert Cousins
Hosted by MissionsFest Vancouver & Outreach Canada in partnership with
Dr. Santos will share how he came to Canada as a missionary church planter and in seven years saw God multi-ply his ministry by planting 6 churches in the Canadian multicultural context- three in Toronto, one in Winnipeg, one in Calgary and one in Vancouver. His story highlights how God's Kingdom can can be advanced when we are willing to "join in collaborate partnerships with a denomination and seminary."
---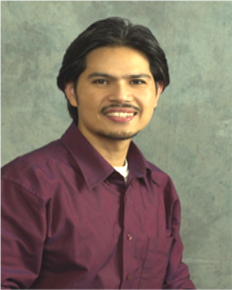 Dr. Narry Santos
 Green Hills Christian Fellowship
 Narry Santos is part-time Senior Pastor of Greenhills Christian  Fellowship (GCF) in Peel and York, Toronto. He recently planted  Saddleback South Manila and served as its pastor for three  years.
 Before Saddleback Church, he ministered at GCF in different  pastoral responsibilities for 20 years, including helping plant six  churches in Canada and four in the Philippines. He also served as  Adjunct Professor in Diaspora Missiology at Tyndale Seminary.
 Narry was recently appointed Vice-President of Evangelical  Missiological Society, leading its work in Canada.
---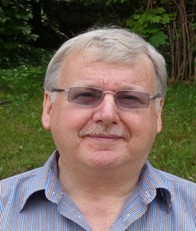 Dr. Robert Cousins
Director, Tyndale Intercultural Ministries Centre
Robert Cousins was born and raised in Northern Ireland and later immigrated to Canada. Robert graduated from Ontario Bible College. He and his wife Sheila served as missionaries in East Africa for 12 years. Robert is presently Director of Tyndale Intercultural Ministries Centre (TIM Centre) seeking to engage and encourage multicultural leaders in global missions.
Robert is Associate Director of Lausanne Movement Canada.
---

Lausanne Movement Canada 
Since it was launched by John Stott and Billy Graham in the early 1970s the Lausanne Movement has brought Christian leaders from all the corners of the earth to gather to learn, relate and collaborate together for the evangelisation of the world. The Lausanne Movement Canada seeks to bring the ethos, influence and connections of the global movement to aid the Canadian church as it seeks to explore and harness its own global nature and its potential for global and local impact. Lausanne.org
---

Evangelical Missiological Society Canada 
The Evangelical Missiological Society (EMS) exists to advance the cause of world evangelization. We do this through study and evaluation of mission concepts and strategies from a biblical perspective with a view to commending sound mission theory and practice to churches, mission agencies, and schools of missionary training around the world.  We hold an annual National Conference and eight regional meetings held throughout the USA and Canada.  EMSweb.org

---
Outreach Canada 

God loves Canada, and he loves his church, in all of its Christian expressions, from coast to coast. Outreach Canada was formed in 1977 to come alongside local churches of all denominations to help them be all that God has called and designed them to be. We cooperate with others, providing research, coaching, training, and care to assist churches to grow, multiply, and fulfill the great commission that God has given us. Outreach.ca. 
---
Missions Fest Vancouver


MissionFest wants every believer to find their place in Christ's mission. We serve by acting as a bridge between mission opportunities and resources and the church of the Vancouver region. Visit our website at MissionsFestVancouver.ca and join us at our annual conference in January.
When & Where

First Free Methodist Community Church
320 8th Street
New Westminster, BC V3M 3R4
Canada

Wednesday, 21 June 2017 from 7:00 PM to 9:00 PM (PDT)
Add to my calendar
Organizer
A collaboration of ministries: Hosted by MissionsFest Vancouver & Outreach Canada in partnership with Lausanne Movement Canada & Evangelical Missiological Society.