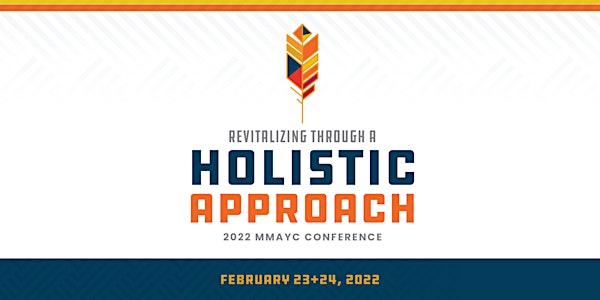 Mi'kmaq Maliseet Atlantic Youth Council (MMAYC) Conference
Revitalizing Through a Holistic Approach
About this event
Join us in February for the 2022 Mi'kmaq Maliseet Atlantic Youth Council (MMAYC) Conference!
The two-day event, presented by the Atlantic Policy Congress of First Nations Chiefs Secretariat, will feature speakers from across Canada discussing the theme of Revitalizing Through a Holistic Approach.
About MMAYC
The MMAYC vision is to embrace the voice of the youth by the youth, to improve the overall quality of life while empowering Atlantic First Nations youth. The purpose of the Biennial MMAYC Conference is to help provide Atlantic First Nations youth with practical goals and solutions to enhance mental, physical, emotional, and spiritiual well-being
While this event and its content are tailored to Atlantic First Nations youth aged 18-25, we welcome all to enjoy this free event.
Agenda and speaker info can be found here
--------------
Important Notes:
The conference will be taking place online using the Sched platform. Please keep an eye on your inbox for session and ticket info.
Sessions will be streamed using the RingCentral software. (Free download)
Session links can be found the conference website, using the Sched platform, on the first day of the event. Available soon.
While the event is open to the public, please note that most content will be tailored to the Atlantic Region.