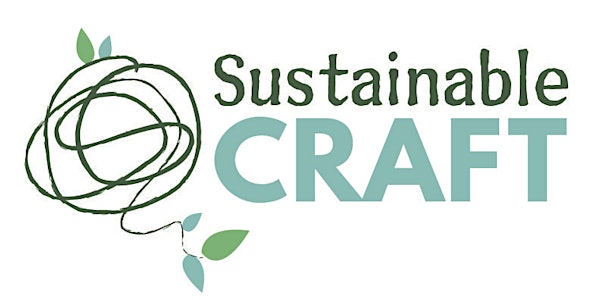 Mi'kmaw Ribbon Dress Making: Sewing Our Past with Our Present
Location
Potlotek Community Hall (St. Kateri's Church)
21 Old Band Office Road
Saint Peter's, NS B0E 3B0
Canada
Join Amber and Tina Bernard on a journey of Ribbon Dress Making on August 23 and 24 from 6-9 PM at Potlotek Community Hall.
About this event
Workshop Description:
P'jila'si and join the L'nuk mother and daughter as they move toward reclaiming their people's history, looking past the history of residential school, and other disruptive events that have happened to L'nuk of Mi'kma'ki. This two-day workshop is part of the Sustainable Craft Program by the Cape Breton Centre for Craft & Design and is taking place on Tuesday, August 23 and Wednesday, August 24 from 6-9PM at the Potlotek Community Hall. Amber and Tina Bernard want to take you on a short journey of Ribbon Dress Making, while using it to explore what it means to be L'nuk in a quickly changing world. It will be a two day journey, that is infused with honoring of our past, and present, punctuated by the smell of Sweetgrass and Sage to help connect our minds, and Spirit in a light hearted manner.
Learn Mi'kmaw Ribbon Dress Making and the tradition of meaning-making through ancient design and colour elements that connect traditional past to making the present more meaningful.
Our end result will be learning basic sewing skills, and having a beautiful Ribbon Dress that is meaningful both to you, and honors your Clan, and our L'nuk Ancestors.
* All participants must have a beginner understanding of sewing and sewing machines. All materials are included and sewing machines will be provided. In order to provide participants with customized fabric colours and motifs, registration for this event closes on August 16.
Coffee, tea, and snacks will be provided. Keeping sustainability in mind, please feel free to bring your own mug.
About the Facilitators
"Woman Who is like Two Brown Bears," aka Tina Bernard, a mother of four grown children. She is partnered for life with "White Bear Man," aka Leonard Bernard of We'koqma'q. Tina has enjoyed doing group work and community engagement for most of her career. One area she is most excited by is healing past events with present realities, as she did with Tatamagouche Centre's "Peace and Friendship Program." Today, she is greatly excited by the reclaiming of L'nuk symbolisms, idioms, and hieroglyphs she sees being used everywhere in Mi'kma'ki and sees herself as a cheerleader for it. She was inspired along with her eldest daughter to deliver this opportunity to other L'nu!
"Swirling Mist of Stars," aka Amber Bernard, lives in We'koqma'q and is the Eldest daughter of Tina and Leonard Bernard. She comes from a long line of historic Mi'kmaw cultural protectors like Gabriel Sylliboy and Annie Mae Bernard. She's an award-winning journalist and an emerging filmmaker dedicated to telling the stories of her people. She is also very passionate about protecting Mother Earth and recently attended the United Nations COP 26 Climate Conference in Scotland. Today, she and her mother, continue their journey to assist in the reclamation of L'nuk voices, symbolisms, identity, and strength through various means, as in this workshop 'Sewing Our Past with Our Present."