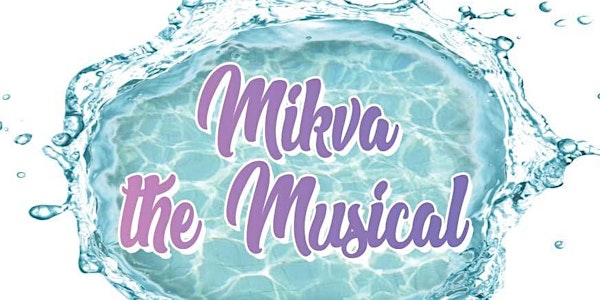 Mikva the Musical US Tour
Refund Policy
Contact the organizer to request a refund.
Description
b'sd
Mikva the Musical, Music and Monologues from the Deep, an innovative theater experience, for women only, brings a stellar cast from Israel for its U.S. premiere.
The musical is composed of parodied songs to beloved melodies* and authentic stories, presented by accomplished actresses. It is a compelling, eye-opening and transformational 90-minute show.
Ticket sales and donations enable the professional cast to perform and bring inspirational and thought-provoking stories of mikva to communities throughout Israel and beyond.
*Legal use of parodied songs observed.
SCHEDULE OF SHOWS
SUNDAY, JUNE 23, 8pm @ Chazaq - Beth Gavriel, 66-35 108th Street, Forest Hills, NY. Doors Open 7:30pm
MONDAY, JUNE 24, 8pm @

Black Box Performing Arts Center, 200 Walraven Dr. Teaneck, NJ 07666. Doors Open 7:30pm

TUESDAY, JUNE 25, 8pm, Salon Style Theater @ 9 Beechwood Drive, Lawrence, NY 11559. Doors Open 7:30pm
WEDNESDAY, JUNE 26, 1pm, The National Opera Center, 330 7th Ave, 7th Floor (btwn 28 & 29), Manhattan 10001, Doors Open 12:30pm
THURSDAY, JUNE 27, 3:30pm, The National Opera Center, 330 7th Ave, 7th Floor (btwn 28 & 29), Manhattan 10001, Doors Open 3pm
SUNDAY, JUNE 30, Details TBA
SHABBAT PROGRAMS