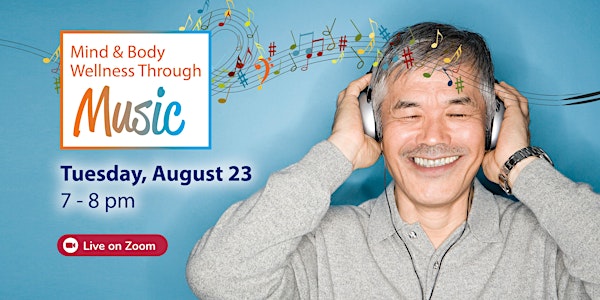 Mind and Body Wellness Through Music
Join this engaging workshop to learn about all the benefits that musical activities can provide!
About this event
In this engaging workshop you can interact with the instructor as you learn about the social, emotional, physical, neurological, cognitive, and pain management benefits that musical activities can provide.
Daniel Allen is a certified music therapist who lives in Stratford, ON. His private music therapy and lesson practice, Allen Music Therapy, has been in operation since 2016. Daniel received his Bachelor of Music Therapy degree in 2014 and his Master of Music Therapy degree in 2018. Both degrees were completed at Wilfrid Laurier University in Waterloo, ON.
Daniel's primary instrument is the guitar, which he has studied and played for the past twenty years. While completing his Master's level training, Daniel completed a major research paper that explored how to increasingly use functional guitar techniques within clinical and educational settings. Daniel's current research focuses on how to make the guitar more accessible and functional for clients, students, and practitioners. Daniel's other main instrument is the trombone, which he studied at Laurier during his undergraduate training. Daniel is currently in his second term as a board member with the Music Therapy Association of Ontario, where he serves as the Member Relations Chair.
Online
August 23, 7:00 pm - 8:00 pm
The personal information collected from you on this form will only be used for the purpose of Vaughan Public Libraries' program and/or event registration. Your personal information will not be shared with outside organizations, except as indicated in the Privacy Statement.