Mind and Spirit Youth Leadership Program - Woburn Orton Park
The MSYL program is a youth led group dedicated to bringing youth ages 14-18 together to plan and implement community health programs.
About this event
In this new expansion of the MSYL program, we are hoping to work alongside youth in creating a safer Scarborough. Youth participants will be leading community safety walks, addressing community safety concerns, and developing community workshops (e.g. organizing a First Aid CPR training opportunity for community members).
The MSYL program will meet every Wednesday 4:30pm-6:30pm in person at our 629 Markham Road location or via zoom given COVID-19 precautions.
All youth will be provided with an honorarium upon completion of the program!
For any further inquires, please reach us at healthpromotion@schcontario.ca or 416-642-9445 ext 4021.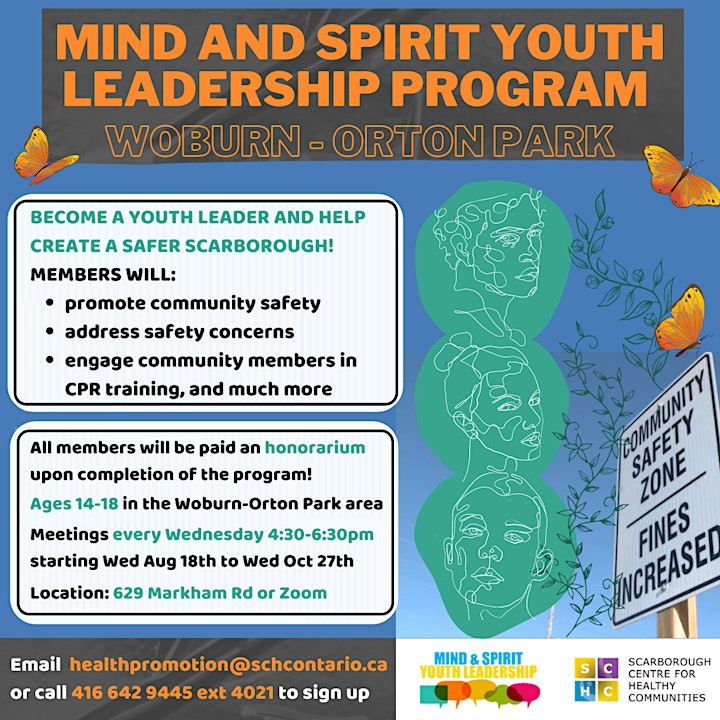 Organizer of Mind and Spirit Youth Leadership Program - Woburn Orton Park