Description
Do you struggle with your weight even though you know what to do? Is it possible that your cravings for carbs or sugar may be caused by stress, feeling overwhelmed or other emotions?
FACT: A study by the National Weight Loss Institute states that your subconscious thoughts and emotions control what you eat and actually affects your ability to lose weight and keep it off.
FACT: Researchers conducting the study say that one of the most effective ways to lose weight permanently is to change your mindset and release the emotions that sabotage your weight loss efforts.
This event will be a fun and interesting way for you to learn about a completely different approach to losing weight - without traditional dieting! There will be expert speaks that will show a step by step method to change your relationship with food and naturally reduce you desire to eat which significantly affects your chances of losing weight permanently.

Click REGISTER to get a free ticket.

You will walk away with 2 new techniques that you can start using to:
Control carbs, sugar or overeating without relying on willpower.

Overcome stress related or emotional eating by shifting your mindset.

Increase your energy and naturally boost your metabolism.

Change your relationship with food and naturally reduce your desire to eat.
DATE & TIME: Sunday April 30th, 3:00 pm - 6:00 pm

DINNER: 5 star cuisine served at 6:00 pm (Attendance is optional)

COST: Complimentary event and dinner for Simcoe Muskoka Teachers and staff. Feel free to bring a friend who works for the board.
PROGRAMS: Learn how your health benefits may cover with our programs.

LOCATION: The North Restaurant, 49 Mary Street Barrie ON L4N 1A4 (705) 812-2192


Click REGISTER to Reserve Your Spot.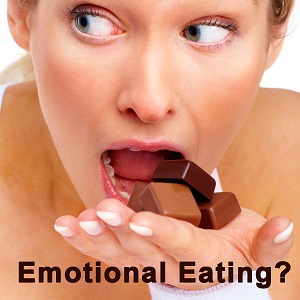 ---
OUR SPEAKERS



Robert Sugar NLP, MC
Robert is the CEO & Founder of Emotional FItness Inc. He is a Certified Psychotherapist, Master Weight Loss Coach and Emotional Eating expert. His unique approach to losing weight has been featured on TV, Radio, Magazines and Newspapers across the country.



Gwen Rose BSc.PT
Gwen has a Bachelor of Science degree from the University of Toronto. She is a specialized Health Coach and Registered Physiotherapist with more than 30 years of experience.




Cathy Sambrone BA
Cathy graduated with a BA from York University, She is passionate about facilitating transformation for individuals. Cathy is a Reiki Master and employs Therapeutic Touch and Mindfulness modalities.

Click REGISTER to Reserve Your Spot.
Organizer of Mind-Body MakeOver: How to Look Better and Feel Better in 30 Days!