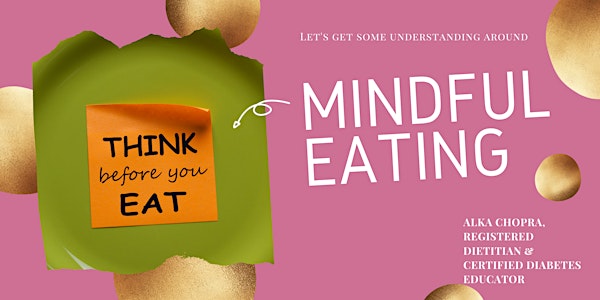 Mindful Eating: Think before you eat
Mindful Eating: Think before you eat
About this event
Mindful eating has gained a lot of attention in the past few years. The technique is fairly simple on its own and has just one purpose i.e gain control over your eating habits and not eat mindlessly.
When you eat mindfully it is helpful in managing your weight and makes you FEEL GOOD.
In this workshop we will get into the details about mindful eating and I will share with you some strategies on how to be a mindful eater.