Mindful Self-Compassion - 2021 BIAYR Educational Talk Series
Online educational talk discussing mindful compassion after a brain injury
About this event
Brain Injury Association of York Region is pleased to present Mindful Self-Compassion - Creating Safe Space for Your Own Body & Mind.
Please join Jaisa Sulit, neuro-rehab occupational therapist and qualified Mindfulness Based Stress Reduction teacher, as she discusses mindful compassion after a brain injury.
--
This is an introductory workshop for those living with a brain injury including survivors and caregivers.
Attendees can expect to learn about:
the foundational attitudes of mindfulness
the 3 components and languaging of self-compassion
the science supporting mindful self-compassion...
...and most importantly, attendees will have a chance to practice hands-on tools to experience mindful self-compassion.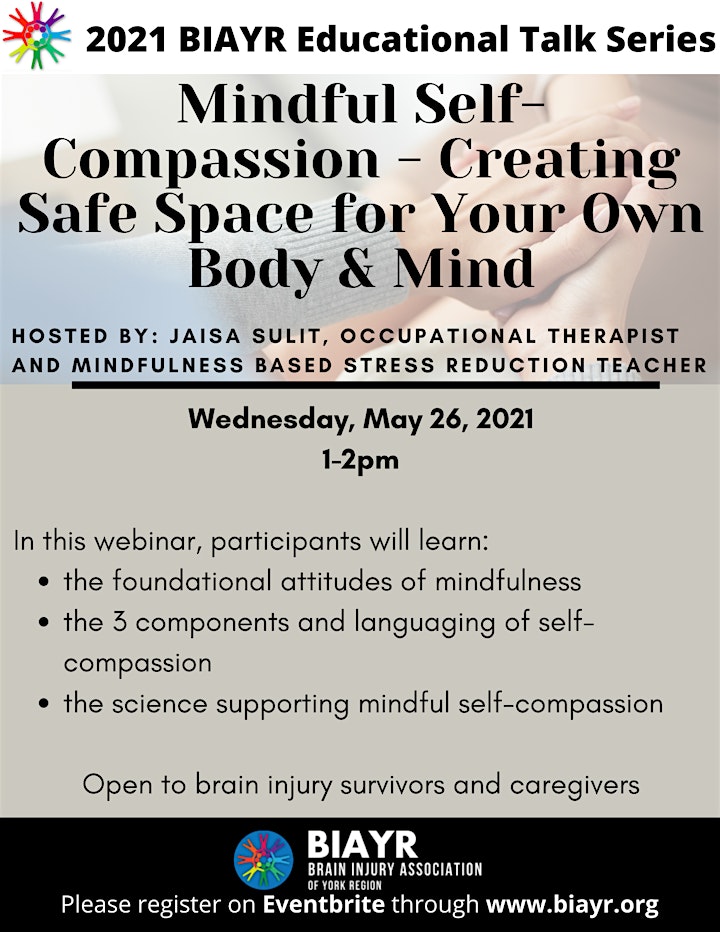 About Jaisa Sulit:
Jaisa Sulit is a neuro-rehab occupational therapist who sustained a spinal cord injury that put her on a path to becoming a qualified Mindfulness Based Stress Reduction teacher, a certified Medical Qigong practitioner and Teacher-In-Training of the Mindful Self-Compassion program. She's the author of the book: "Purpose in Paralysis: From Chronic Pain to Universal Gain" which became an Amazon best-seller.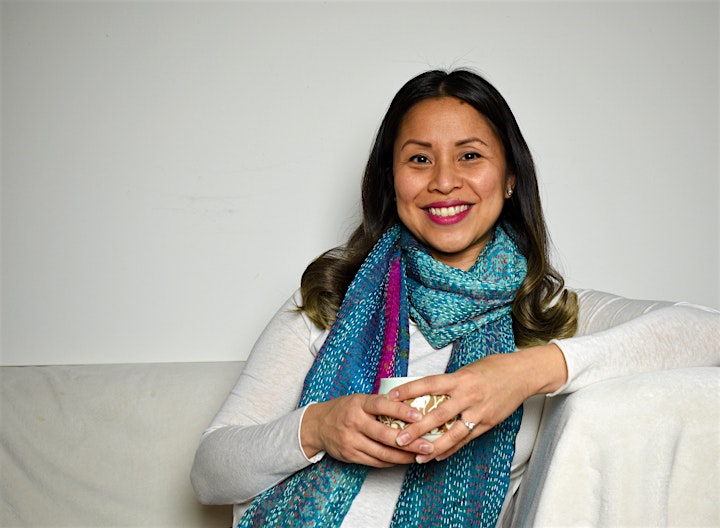 Organizer of Mindful Self-Compassion - 2021 BIAYR Educational Talk Series