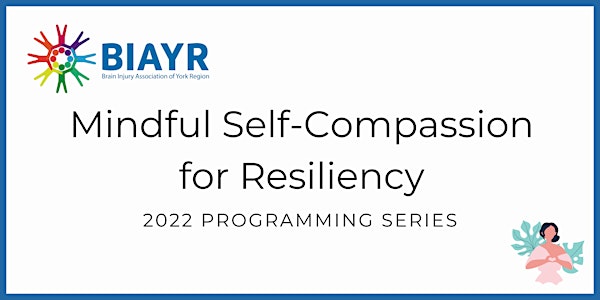 Mindful Self-Compassion for Resiliency - 2022 BIAYR Programming Series
Online workshop for brain injury survivors and caregivers on self-compassion and mindfulness meditation
About this event
This educational and experiential workshop will provide information on current research that supports the science and components of self-compassion. The physiology of self-compassion with the foundation of mindfulness will be presented that supports the benefits of this practice.
Through discussion, mindfulness meditation and experiential exercises, you will gain knowledge along with practical skills to help cultivate and integrate self-compassion into daily living.
The difference between empathy and compassion will be explored to help with the development of selfcompassion. Participants will learn how to motivate themselves and others with kindness rather than criticism by creating inner strength and resilience to meet everyday challenges, especially those that come with living with a brain injury.
Participants will have access to 40+ downloadable guided practices recorded by Jaisa (3, 7 & 15 minute meditations).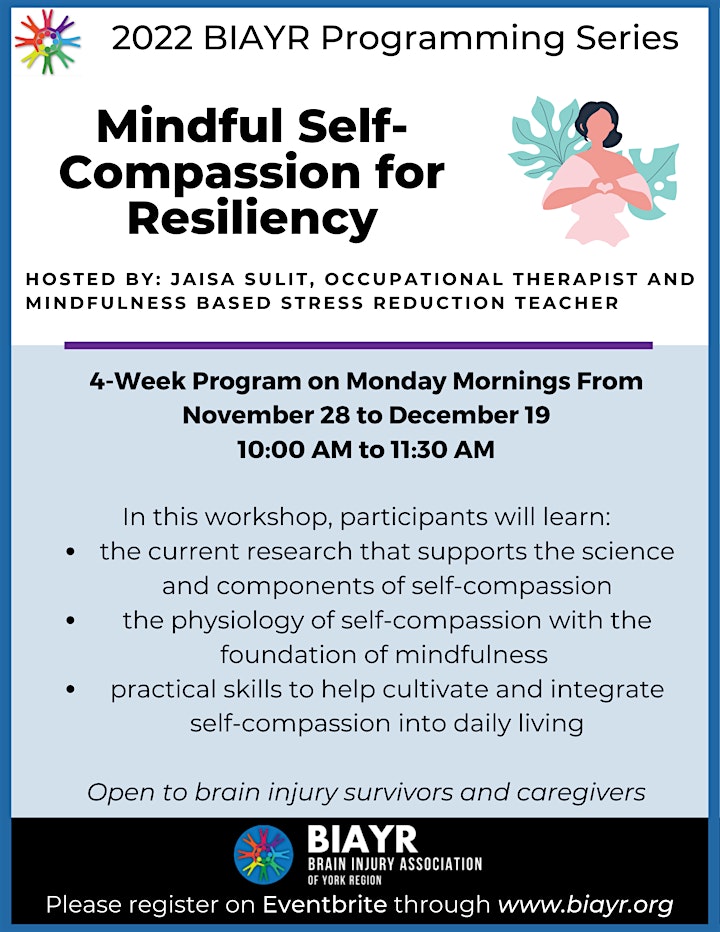 About Jaisa Sulit:
Jaisa Sulit is a neuro-rehab occupational therapist who sustained a spinal cord injury that put her on a path to becoming a qualified Mindfulness Based Stress Reduction teacher, a certified Medical Qigong practitioner and Teacher-In-Training of the Mindful Self-Compassion program. She's the author of the book: "Purpose in Paralysis: From Chronic Pain to Universal Gain" which became an Amazon best-seller.