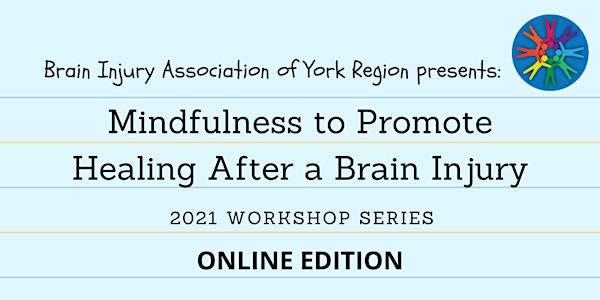 Mindfulness After a Brain Injury - 2021 BIAYR Programming Series
Online mindfulness workshop for brain injury survivors and caregivers.
About this event
Brain Injury Association of York Region is pleased to present:
Mindfulness to Promote Healing After a Brain Injury
Hosted by Charlene Gethons
Mindfulness Teacher, Coach, Registered Psychotherapist
Each week will consist of:
Guided practices including body scans, mindful movement and awareness of breath, thoughts and emotions
Facilitated group inquiry and discussion
Learning how to use mindfulness to meet both physical and emotional challenges such as pain, headaches, stress, depression and anxiety
Assigned homework encouraging participants to cultivate a daily mindfulness practice.
Learning Objectives
Gain insights into your bodies, minds and your mind-body connection
Understand how mindfulness can promote effective pain management, recovery and healing
Learn how to use mindfulness to meet both physical and emotional challenges
Incorporate mindfulness into your daily lives.
These sessions will take place on Mondays from 10:00-11:00am starting January 4, 2021 to June 28, 2021 (no class on March 22).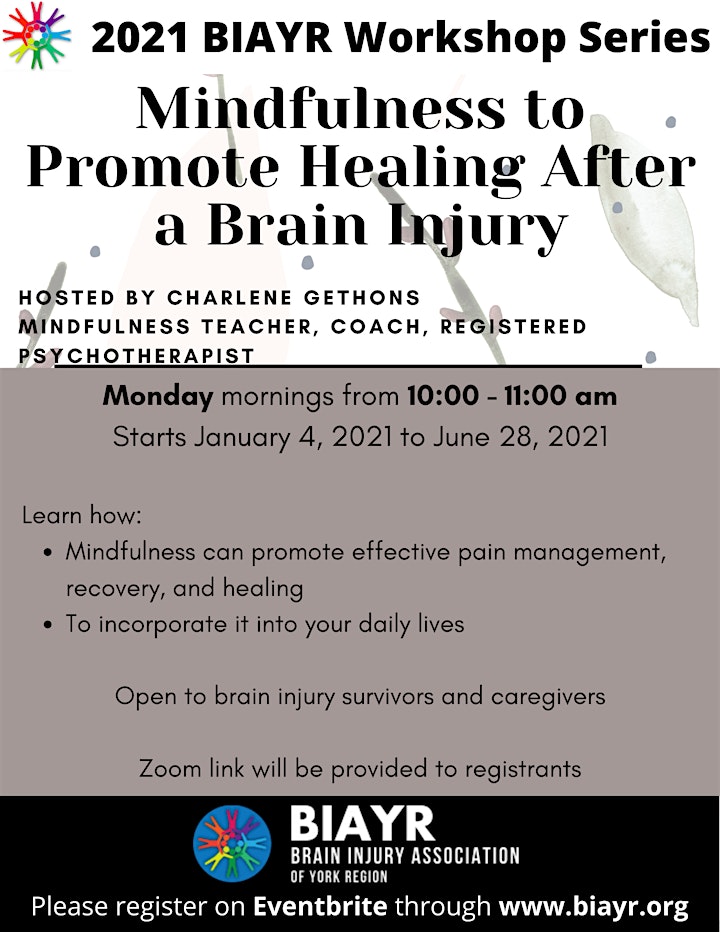 About Charlene Gethons:
Charlene is a Mindfulness teacher and coach, motivational speaker and a registered psychotherapist. Her background in psychology provides her with insights into working with people with anxiety and depression. Charlene combines this training with her lived experience to inform her practice and work. Charlene is the owner of The Mindfulness Journey, a mindfulness meditation company that provides workshops and courses on the benefits of mindfulness and creating a practice.