Description
Are you stressed? What to learn how to become more balanced and resilient? What to learn how to reduce your stress levels and become more focused? This half day course can help.
Optimistic Brain Inc. is pleased to be hosting this special LIVE Mindfulness Based Professional Development Program: Building Resiliency and Wellness through Mindfulness for legal professionals in Ontario.
Breakfast is INCLUDED!
This course has been accredited by the Law Society of Ontario and contains 3.5 CPD hours of professionalism content.
Becoming more resilient and balanced allows you to have that stable platform where by you can handle the challenges and changes in our day to day lives. Resiliency and balance enables you to feel better, make better decisions and act in a more productive and wholesome manner. With resiliency and balance your stress levels decrease, your overall level of well-being increases, your confidence improves, your relationships get better and together these improvements allow you to achieve what you really want.

This course is highly interactive and will teach you our exclusive 4 Steps to Balance™ approach to life; Mindfulness, Compassion, Insight and Optimistic Re-Framing. You will learn what Mindfulness is and learn numerous exercises that will help you master these skills.
We take a very scientific approach to our Mindfulness programs taking into account the latest findings in Psychology, Neuroscience and Mindfulness.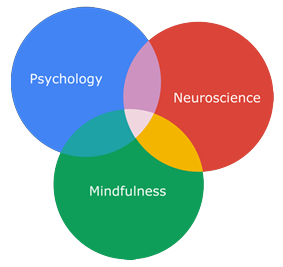 This course is being held at Osgood Hall in downtown Toronto. No need to bring anything except for a note pad, pen and an open mind.
We will begin at 8:30 where you can enjoy a lovely continental breakfast and the course will start promptly at 9:00 am lasting 4 hours (finishing at 1 pm). Space is limited so sign up early.
This event is produced by Optimistic Brain Inc.