Mindfulness Halton/Peel Professionals ~ Tues. Sept. 24, 2019

Tuesday, 24 September 2019 from 7:00 PM to 8:30 PM (EDT)
Event Details
Do you value mindful living? Are you a member or are you thinking of becoming one? If so, we hope we can see you at the upcoming meeting!
---
---
Hi Everyone,
We hope you had an amazing summer!  We are excited to announce our next meeting which will be coming up this month on Tuesday September 24, 2019.  Please note that this meeting is for members of the Mindfulness Halton/Peel Professionals' Community. If you're interested in becoming a member, there is a $25 membership fee for the year which covers our costs.
A new fellow MHP member, Sara Robertson, has generously offered to share her valuable expertise, skills and passion with us for the evening discussing Mindfulness and Peak Performance.  In this session, Sara Robertson will lead us through a combination of theory and practice to explore the relationships among meditation, perfectionism, mindfulness, and performance. Covering a variety of performance related topics such as:
The science, practice, philosophy and processes that affect optimal performance

How to perform more effectively using encouragement, reward and self-compassion

How to effectively work through fear, stress and failure to improve your resilience and decrease your recovery time

Current trends and research on mindfulness in high-performance fields, including executive leadership, the law, the military, and professional sports
Sara Robertson developed a keen interest in the wellness and performance of people and organizations by learning to manage her own stress while working as a manager at one of Canada's 50 Best-Managed Companies.
She now leads, Lime Horse, her own professional development consulting company, providing accredited learning programs for organizations on mindfulness and emotional intelligence, with a focus on high-performance work environments. Sara also develops and leads courses in the Applied Specialization and Mindfulness Meditation certificate program at the University of Toronto School of Continuing Studies, where she sits on the advisory board of the AMM-MIND specialization program.
She has an extensive background in mindfulness and professional development, and holds a Masters Certificate in Project Management and a Masters Certificate in Adult Training and Organizational Development from Schulich School of Business. Sara earned an Applied Mindfulness Meditation Specialist certificate from the University of Toronto, has trained at the University of California, San Diego's Centre for Mindfulness Studies and is a peak performance certified coach. Sara has worked in diverse environments such as academic, corporate, and professional sports where she has developed and delivered training for the Toronto Maple Leafs development camp and the Toronto Marlies. She is a regular contributor to the Women's Law Forum newsletter at the Ontario Bar Association.  She splits her free time between raising her young daughter, her many hobbies and volunteer commitments working with individuals recovering from substance abuse.
Also, it's that time of year again and Mindfulness Halton / Peel is pleased to invite you to an amazing meditate-athon to bring mindfulness to disadvantaged communities MindfulnessChallenge.ca
Enjoy an incredibly diverse program designed to awaken the senses and open your heart. With guidance by mindfulness teacher trainer extraordinaire Susan Woods and movement guru Roberta Mohler, it's a great way to help those less fortunate. 
When:        Saturday, November 9, Noon - 4:15 pm
Where:       Toronto  | Ottawa  | Oshawa |  Kitchener | London  | Virtual
For more information, please click this link.
Mindfulness Halton/Peel Professionals Steering Committee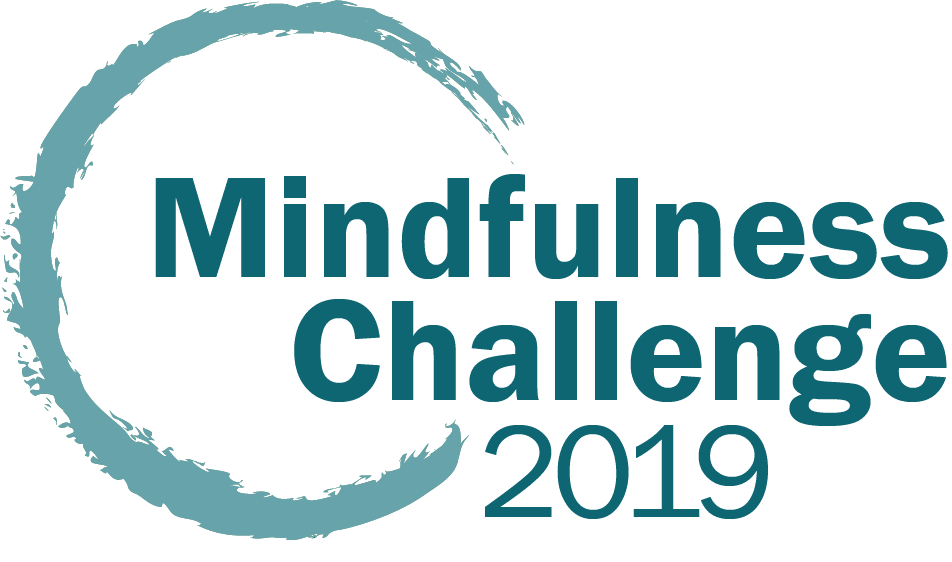 When & Where

South Common Community Centre
2233 South Millway
Mississauga, ON
Canada

Tuesday, 24 September 2019 from 7:00 PM to 8:30 PM (EDT)
Add to my calendar
Organizer
Angie Kingma
Kelly McArdle
Shelley Urlando
Mindfulness Halton/Peel Founding Members
mindfulnesshaltonpeel@gmail.com
Mindfulness Halton/Peel is a vibrant community of professionals dedicated to the principles and practice of mindfulness in all sectors of society.