Event Information
Refund Policy
Refunds up to 1 day before event
Eventbrite's fee is nonrefundable.
About this Event
Mindfulness in Daily Life with Jill Davey
The emphasis is on bringing the practice into normal daily life activities through mindfulness and inquiry, with an exploration of various themes relevant to daily life.
This online insight meditation retreat begins Sunday March 21, from 10:00-5:00 p.m. followed by early morning and evening meditation sessions from Monday to Friday (7:00-8:00 a.m., 7.00-8:30 p.m.) The retreat ends Friday at 8:00 a.m.
Please book all the retreat times in your calendar. Your usual daily activities (family, work, etc.) are intended to become part of your awareness practice. Registrants are encouraged to attend as many of the sessions as possible (barring emergencies). If you need to miss any sessions please let our manager know.
This retreat is taught in English.
Une retraite de l'attention au quotidien avec Jill Davey
L'accent est mis sur l'intégration de cette pratique dans les activités normales de la vie quotidienne par la prise de conscience et la recherche, avec une exploration de divers thèmes pertinents pour la vie quotidienne.
Cette retraite de méditation en ligne commence le dimanche 21 mars, de 10h à 17h, suivie de séances de méditation tôt le matin et le soir, du lundi au vendredi (7h à 8h, 19h à 20h30). La retraite se termine le vendredi à 8h.
Veuillez réserver toutes les heures de retraite dans votre calendrier. Vos activités quotidiennes habituelles (famille, travail, etc.) sont destinées à faire partie de votre pratique. Les personnes inscrites sont encouragées à assister au plus grand nombre possible de séances (sauf en cas d'urgence). Si vous devez manquer une séance, veuillez nous en informer.
Cette retraite est enseignée en anglais.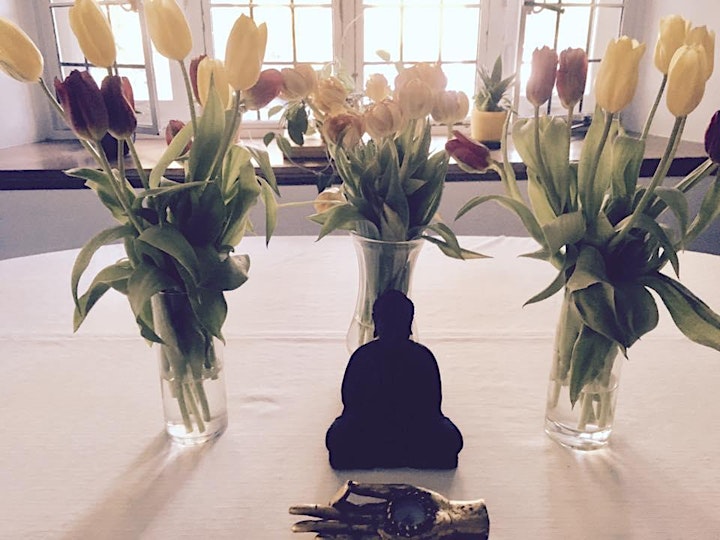 Practical Information
Sunday, March 21 from 10 am to 5 pm
Monday, March 22 through Friday, March 26
Mornings from 7am to 8 am
Evenings from 7 to 8:30 pm
Schedule: The daily schedule is below. Also, it is ok if you can't attend all of the retreat.
Where: On Zoom - the link will be sent 24 hours before the retreat begins.
How to prepare: Find a calm and comfortable place in your home. You will need a chair or a meditation cushion or bench. Scroll down to find more information!
Cost: Fees are on a sliding scale basis that allows participants to pay according to individual means. TNI is dedicated to offering affordable rates to all. Scholarships are also available. Please contact info@truenorthinsight.org. Everyone is welcome. Thank you for supporting TNI's longevity!
Teacher Dana: Our teachers are being hit hard by the cancellations of residential retreats across Canada and the US. Please note that the cost of the retreat covers only the administrative side of the retreat, not any payment to the teachers. Please consider giving a gift of Dana to the teachers. Following the 2,600-year-old Buddhist tradition, the teachings are considered priceless and are offered freely. At the end of the retreat you will be invited to offer dana, or donations, to the teachers.
Cancellation fees: Please let us know as soon as possible if you have to cancel. Refunds are available if you cancel more than 24 hours before the retreat begins.
We request that you arrive before the retreat begins. The Zoom space will open 15 minutes before the retreat starts.
Information: retreats@truenorthinsight.org
The teacher
Jill Davey - Jill (she/they) is the founder of RiverSound Retreat and Insight Meditation Fergus. Since their first meditation retreat in 2008, Jill has been devoted to the study and practice of Vipassana (Insight Meditation) and sharing this understanding with others. Having been mentored and invited to teach by Molly Swan and Norman Feldman, Jill is a teacher with True North Insight. Jill is particularly interested in connecting the relevance of these ancient teachings of awareness, wisdom and kindness to daily life experience. Jill brings years of previous experience as a community worker to their teaching and is actively committed to the ongoing dismantling of internalized and systemic privilege.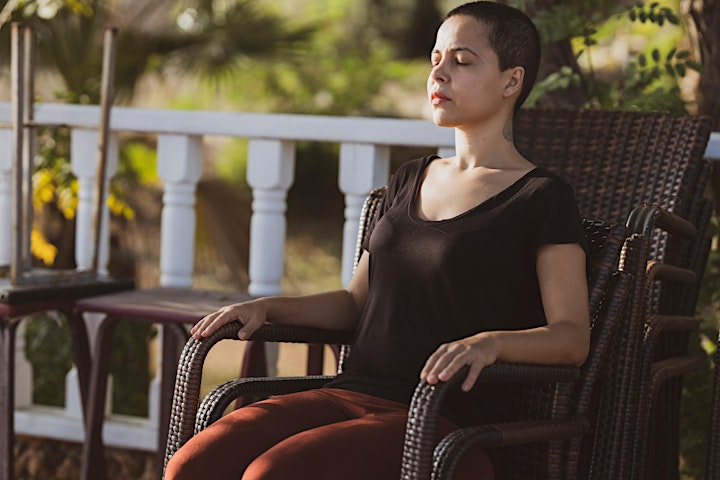 How to Prepare for Your Retreat
Meditation retreats are an invitation to create a space where you can take care of yourself and take time off from your daily life. With the goal of deepening inner calm, silence is an essential tool for this noble exploration of ourselves and allows us to listen deeply in this space of discovery.
For an online retreat at home, it's important to prepare a supportive environment in advance:
Find a clean, quiet place where you can be alone, in silence, without being disturbed.
Limit the use of electronic devices to just what you will need for the retreat (phone, laptop, or tablet). If possible, close all apps except for Zoom, deactivate different notifications.
We are aware that the current situation may require that you give attention to those you share your home with, and that you may need to be available for them. Do the best you can to offer yourself a supportive environment for your retreat. Your intention and your commitment are your best supports.
Meditation Supports
A chair, cushion or meditation bench for sitting meditation.
A blanket or shawl in case you get cold.
Water to stay hydrated during the day.
Daily Schedule
Sunday, March 21 from 10 am to 5 pm
Monday, March 22 through Friday, March 26
Mornings from 7am to 8 am
Evenings from 7 to 8:30 pm
The retreat ends on Friday at 8 am.
Weekday morning sessions include meditation (guided with periods of silence) at 7:00 a.m. followed by presentation of a dharma theme for practice and inquiry each day.
Weekday evening sessions include meditation, a dharma talk, group reflections and practice questions.
Date and Time
Location
Refund Policy
Refunds up to 1 day before event
Eventbrite's fee is nonrefundable.