Mini Sample Course of Backyard Sessions w/ Mark Tollefson & Cari Burdett
About this event
Mark & Cari and thrilled to be offering a 6 week online course - Backyard Sessions - Ceremony, Song, Poetry & Nature Connection.   It is brand new adventure for them and they have been having fun creating and developing material that weaves together both their passions, pursuits and commitment to living a life of connection with nature and connection to our inner emotional landscape. Through the practices and experiences of working with Song, Poetry and Nature Connection, Cari and Mark gently support  and guide participants  to connect with their own gifts and to honour daily ceremony rituals that can nourish and support us in our daily lives. As we are all struggling to get through this Covid Time, practices were we can connect, share our gifts and create is essential for maintaining our wellbeing and sense of self.
In our mini course offering , Thursday My 13th, 7:30pm - 8:30pm, we will briefly offer a glimpse into a few exercises with poetry, song and connection to nature and connection to ourself. Hope to see you there.
To read more about Mark & Cari and their offerings, please go to their Backyard Sessions webpage.
This is the 4th of 4 online events that invite participants to get a taste of who Cari Burdett and Mark Tollefson are and what they will be offering in their 6 week on line course - Backyard Sessions - Ceremony, Song, Poetry and Nature Connection.
Please visit for more info and to register for any of these offerings go to:
https://www.joythroughmusic.com/ceremony-song-poetry-nature-connection/
Looking forward to connection with you,
Mark & Cari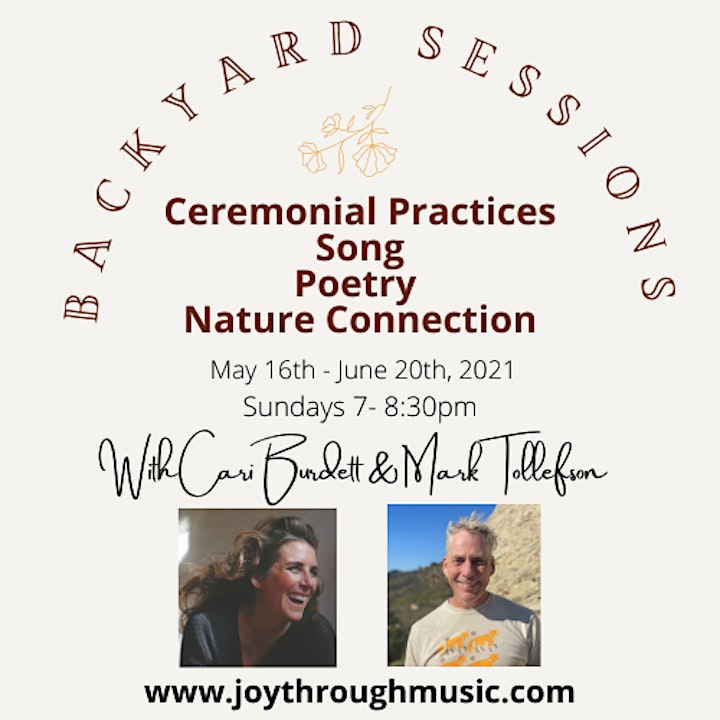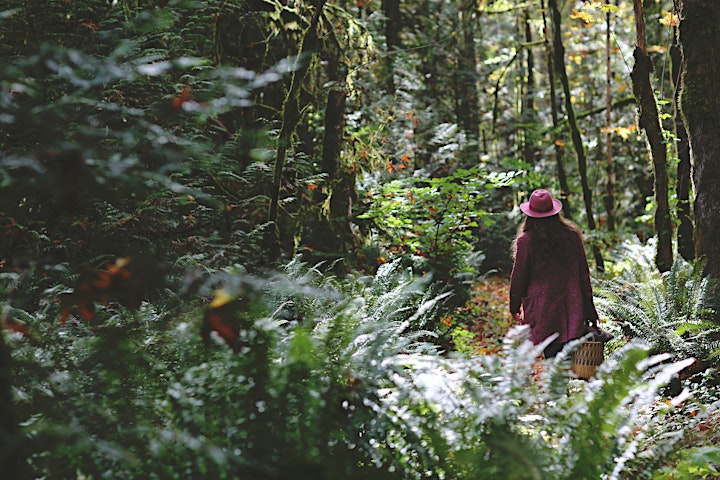 Organizer of Mini sample of Backyard Sessions & Mini Q & A w/ Mark & Cari